Learn what baby things you need to buy before birth
You're a new parent! Congrats!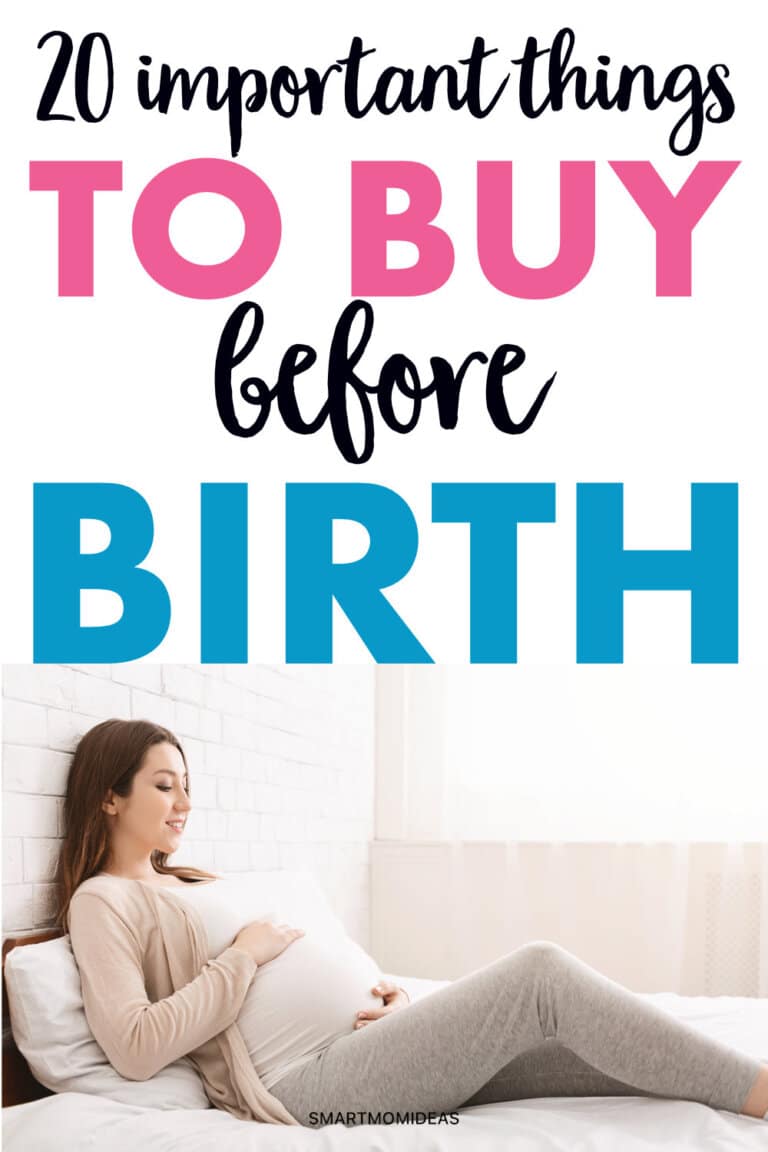 With your baby on their way, you are sure to have a million and one things on your mind.
What baby clothes will I put them in when I bring them home from the hospital?
Which newborn diapers are the best to use?
Which bottles are best for breastfed babies?
Did I buy postpartum underwear yet?!
What to put on my baby registry?
Learning what to buy for your baby while pregnant can be overwhelming.
And you want your pregnancy health to be optimal during this time!
I know for me, pregnant with twins, I just didn't know what to buy for them.
In this post, I'll will go over the baby things to buy before giving birth.
This way, you won't have to worry about what baby needs after you bring them home and you can focus on getting in those precious snuggles (and naps).
Baby Things to Buy Before Birth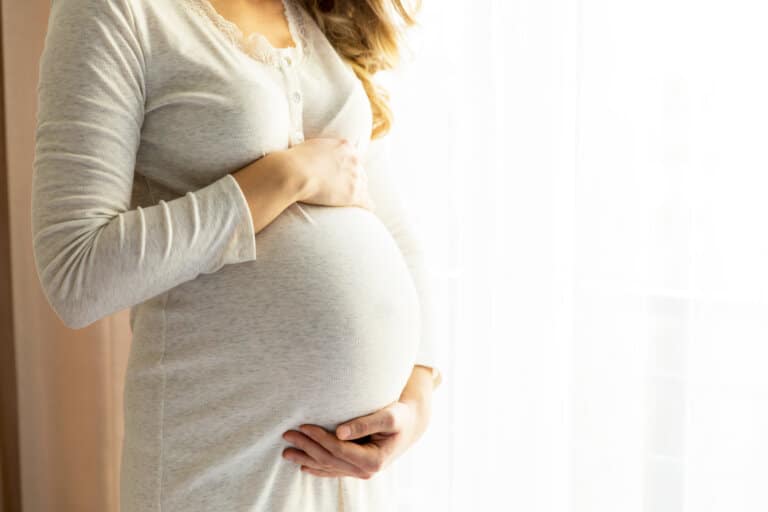 Let's face it, babies tend to need a lot of stuff.
As a new mom, you'll need diapers and a ton of other things to keep their butts smooth.
You will need breastfeeding supplies if you are planning on breastfeeding.
You will also need a bunch of different things to feed your baby.
Not to mention clothes, blankets, burp rags, pacifiers, the list goes on!
But there is a fine line between what essentials your baby actually needs and all the other things that are considered baby must-haves.
So let's get started with the baby essentials so you can check those off of your list!
Baby Essentials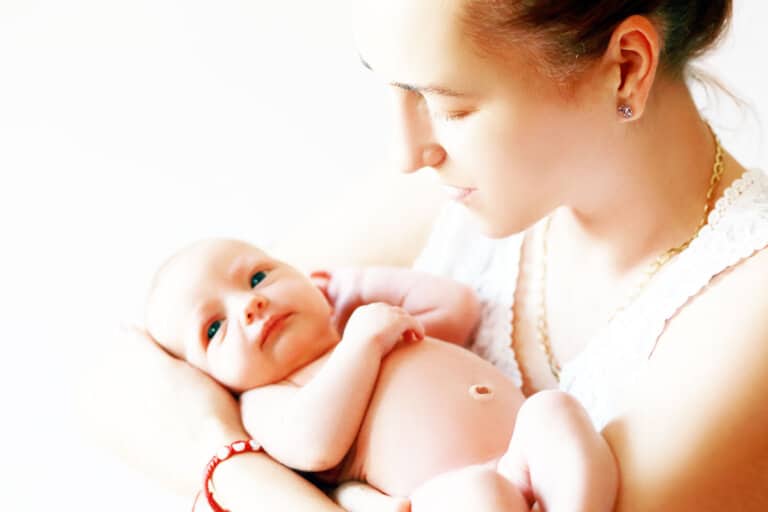 While there are many different things you can do without when it comes to your little one (like a diaper wipe warmer) there are just certain things that are baby essentials that you need to have on hand before you come home from the hospital.
1. Crib/Bassinet/CoSleeper
Your baby needs somewhere safe to sleep at night and for naps. Bassinets are a great option for when you want baby close to you but not in your bed. Parents often splurge on smart bassinets to help get their little ones to sleep through the night.
If you are looking for another option for a bassinet that allows you to keep baby close at night, these bedside bassinets are a great option.
These types of bassinets allow you to feel like your baby is sleeping right next to you but is safe and sound in their own space.
If you would prefer to have your baby in bed with you, then consider getting a co sleeper.
This allows you to keep baby in bed with you but keeps them safe from rolling over or being rolled onto.
Then of course you have a ton of different options for cribs. If you are going to opt for a crib right away, I highly suggest getting a crib that converts into a toddler bed and a twin size bed.
This way you don't have to worry about getting a new bed each time they move up in sizes, which will save you some money in the future.
2. Baby Monitor
Having a baby monitor gives you peace of mind when you lay your baby down to sleep. These are essential if your baby is in their own room at night and during nap time during the day.
Having a baby monitor gives you the ability to check in on the baby without having to go into their room and worry about waking them up.
3. Swaddles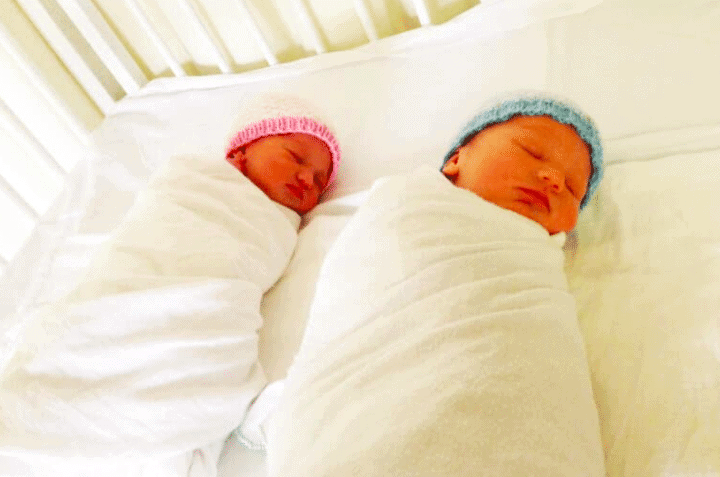 Swaddles are a great way to get baby to sleep when they are still little and don't move around much.
Wrapping up your baby helps them to feel snug just like they used to back in your womb. While you can easily create a swaddle out of a receiving blanket, the ones that have velcro on them are very nice and actually stay closed.
4. Diapers
Whether disposable or reusable nappies, you are going to need diapers, a lot of diapers.
Diapers are a very big personal choice. Some people swear by certain brands of disposable diapers while others will only ever use reusable diapers.
If you are planning on asking for diapers for your baby shower, be sure to ask for gift receipts also.
You never know if your baby won't like a certain type of diaper or will outgrow them quickly.
You can also try a cloth diaper.
If you are opting for cloth diapers, there are many adorable options on Amazon.
And don't forget to pick up diaper cream for diaper rash. This one was my absolutely life-saver for my sons sensitive baby skin.
5. Wipes
Baby wipes are another essential when preparing to bring baby home.
Of course, you want to be sure that you are choosing the best possible option for your little one's bottom, there are many options for natural baby wipes.
6. Car Seat and Stroller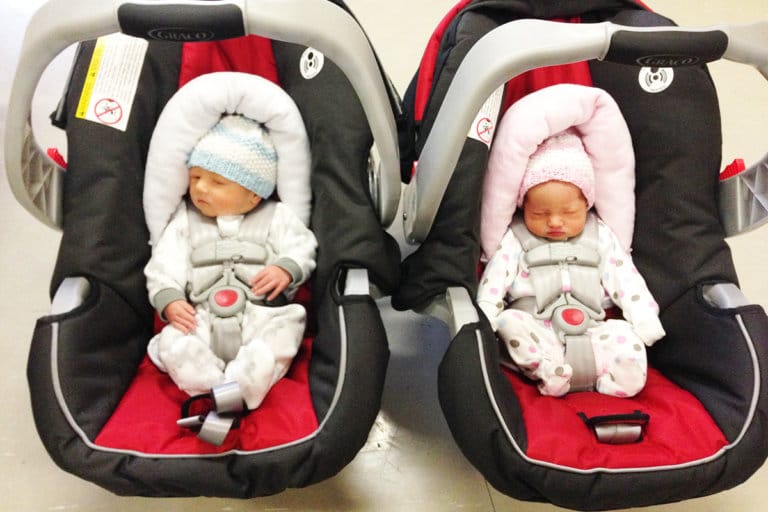 You can't bring your baby home from the hospital unless you have a proper car seat to put them in.
Ideally, getting a car seat and stroller combo is great as then you know the car seat will fit in the stroller when you want to take baby out for a walk.
7. Diaper Bag
Unless you plan on never leaving the house, you're going to want to get a diaper bag.
Having a diaper bag allows you to keep all of baby's essentials organized on the go. There are many stylish and functional diaper bags available.
8. Clothes
Yup, while keeping your baby in just a diaper is pretty adorable, you are going to need to make sure they have clothes.
Clothing essentials include onesies, footed pajamas, and sleep sacks.
Baby Must-Haves
While you can get away with having only the bear essentials when you have a baby, getting these baby must-haves as a critical baby item certainly makes life with an infant a lot easier.
You might think this is a lot of baby gear, but it isn't! Trust me!
9. Baby Bottle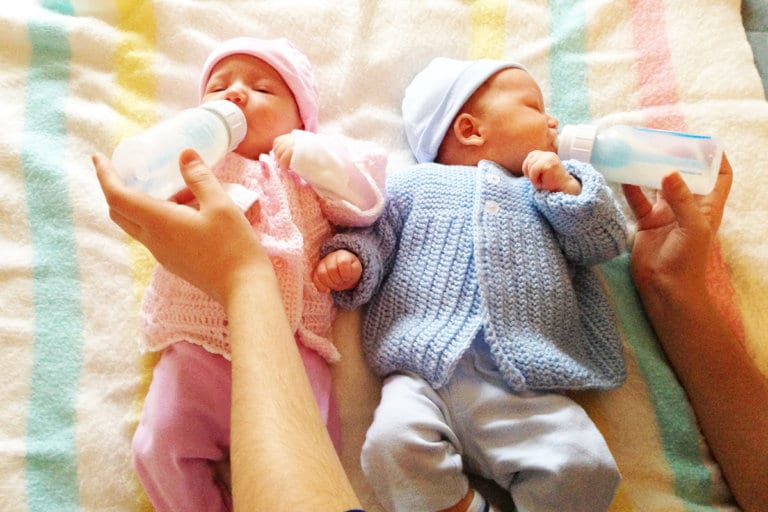 Unless you are planning on exclusively breastfeeding your baby for the first 12+ months, you might want to get a good baby bottle. There are so many amazing options when it comes to what type of bottles to use.
I used Dr. Browns Baby Bottle for my twins and it helped relieve gas in my daughter.
10. Baby Carrier
Whether you're going out for a hike or just trying to get baby to go to sleep when they're fussy, having a baby wrap or baby carrier on hand is super helpful.
I used the Moby Wrap and my daughter loved it so much! I could do the dishes and chores easily when my daughter was wrapped in a baby carrier.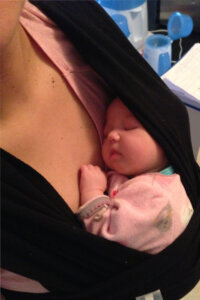 As our twins grew we invested in getting an Ergo Baby Carrier for my husband and me. You can build it like a backpack or have it in front of you but the baby facing out and other combinations with this baby carrier.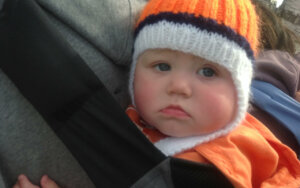 11. Baby Swing
Baby swings are great for soothing fussy babies.
They love to rock back and forth while looking at objects or just taking a little nap.
While there are many different types of baby swings to choose from, travel sized swings are great as they are easy to move around the house and take up less space.
12. Burp Cloths
If you want to be sure that every shirt you wear doesn't wind up covered in baby puke, then having burp cloths on hand is a good idea.
A good option is to get these gauze diapers that come in a large pack and are very absorbent.
13. Pacifiers
Whether or not you are breastfeeding, it's a good idea to have pacifiers on hand. You might have to try a few different ones until you find one that your baby actually likes.
14. Nursing Pillow
Do yourself a favor and get a nursing pillow.
It is going to be a lifesaver on your back when you are sitting up nursing your baby. They even have ones with pockets to hold your water and snacks!
15. Changing Table/Dresser
Dressers with changing tables are a great way to create a convenient changing station. You can keep all of their extra diapers, clothes, and other changing and clothing accessories all in one spot.
16. Portable Changing Pads
Sometimes you might have to change your baby in less than ideal conditions. Unfortunately not every public bathroom has a baby changing station.
So having a good, portable changing pad on hand is a great way to make sure baby's butt stays off unsanitary surfaces.
17. Diaper Pail
You don't always want to throw away diapers in your regular trash can. If baby is formula fed or when they start to eat solid foods, it is going to get real stinkey real quick.
Having a diaper pail is a great way to dispose of diapers in your house without worrying about the stink.
18. Baby Hats, Baby Mittens, and Baby Shoes
Baby's lose a lot of their heat through their heads.
Keeping them bundled up in a baby hat will help to keep them nice and toasty.
Also, baby mittens are good for preventing them from scratching themselves with their tiny, razor sharp fingernails.
Even if you think you did a good job filing their fingernails down, they are going to find a way to scratch themselves.
Finally, baby shoes can complete your baby clothes or work as something durable on your baby's feet.
Since we live in the cold, we ended up getting Stonz Baby Shoes that are insulated.
19. Sensitive Skin Laundry Detergent
You are not going to know right away if your baby skin is going to be sensitive to certain things like your laundry detergent.
So it's better to just wash all of their clothes in laundry detergent for sensitive skin from the start.
Also, don't forget to wash their clothes before you let them wear them for the first time.
20. Baby Toiletries and Medicines
This is a broad category for your new baby and can include items such as:
Baby shampoo and body wash
Baby bath
Baby blanket
Baby thermometer
Nail file and or clippers
Baby brush and or comb
Baby lotion or moisturizer
Butt creams
Saline spray
Infants Tylenol
Thermometer
Nose sucker
Vitamin D drops
Gripe water
Gas relief drops
Baby toothbrush
21. Hospital Bag
Your baby is on the way, and don't forget you'll need a hospital bag for carrying baby things you need before birth!
Some items to have in your hospital bag:
Toiletries and Tylenol
Phone and charger
Comfortable clothes and slippers
Pillow and breastfeeding pillow
Diapers and baby bottle
22. Breast Pump
Having a manual breast pump like a Haakaa is small enough to carry in your hospital bag, but important enough to get every last drop of breast milk for your child, if breastfeeding is difficult in the beginning.
It was for me and this helped me as well as donor breast milk for my twins.
23. Nursing Bra
Even if you decide to use a baby bottle, get a comfortable nursing bra. It will support your growing breasts and make it easy to encourage breastfeeding.
It can be difficult sometimes to be sure that you have everything you are going to need before you bring baby home from the hospital.
It's my hope that this list of baby essentials has given you a good idea of the baby things to buy before birth.
Whether you are looking for baby essentials or baby must-haves, you're always going to think of more things that you're going to need.
For more help during your pregnancy check out these articles: