Baby has sensitive skin? Learn what the best baby wipe there is that's all natural and safe for your baby.
We always want to give our babies the best, whether it is food, clothing, or wiping their tushies!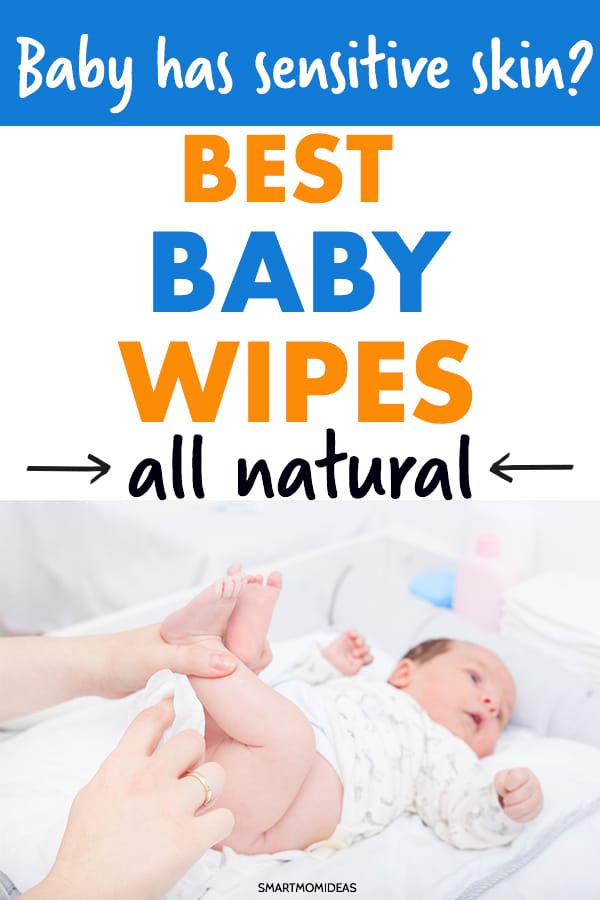 But finding the best products for your baby can be difficult.
Although many brands may toute that they are "all natural," they might not really be. In this post, I am going to review the best natural baby wipes that I have found that really live up to their word.
Unfortunately, the FDA does not require hidden ingredients, such as contaminants, impurities, or byproducts of the manufacturing process to be included in the ingredient label.
Some of these hidden ingredients that you need to look out for are, formaldehyde, hydroquinone, ethylene oxide, phthalates, and phenoxyethanol.
Without going into too much detail and the science behind each of these hidden ingredients, I'll just give you the cliff notes. Many of these ingredients are known carcinogens and can result in other kinds of skin irritations such as blisters, bumps, rashes, flaking, cracking, and redness.
Some of these hidden ingredients are byproducts of stabilizing harmless ingredients, while others are synthetically produced in order to mimic natural ingredients.
Although you may opt to make your own baby wipes, which is definitely an option, cutting through a roll of paper towel is not always fun.
Also, it can be difficult to make homemade baby wipes in smaller, more travel-friendly containers.
So here are six of what we feel are the best baby wipes out. They have minimal ingredients and go a great job cleaning little hands, face, highchair trays, and of course, butts.
6 Best Natural Baby Wipes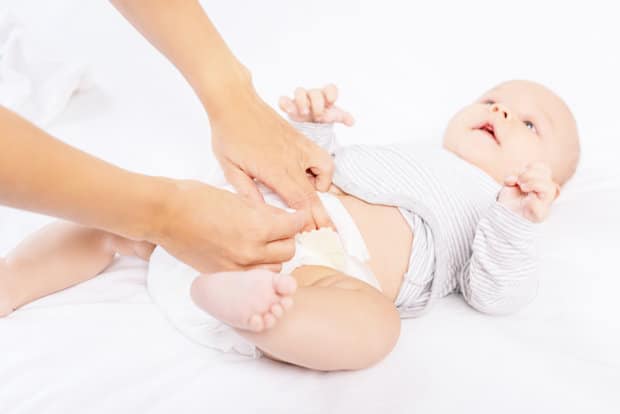 1. Bloom Baby Wipes
Babies have ultra sensitive skin and any added chemicals and scents can cause reactions.
The Blooms baby wipes are safe for all skin types, particularly those that are prone to various types of skin conditions.
These plant-based wipes are hypoallergenic and contain additional skin-nourishing vitamins A, B-complex, and D. They are free from just about everything but the good stuff that will keep your babies little tush nice and soft.
2. Seventh Generation Baby Wipes
Seventh Generation prides itself on creating the best eco products, from laundry detergent to feminine care products, and of course, baby wipes.
The Seventh Generation Baby Wipes are a great option and can but used for more than just little butts.
They are thicker and soft and work wonderfully for gentle cleaning for little hands and faces as well.
They are free of alcohol, so they won't dry out delicate skin, and also fragrance-free. They also don't contain synthetic compounds like parabens or phenoxyethanol, like many other commercial wipes.
You want to steer clear of things like parabens as they are known to cause disruptions in hormone function, reproductive toxicity, and lead to higher risks of breast cancer. Definitely not something you want for your little bundle of joy!
3. Water Wipes
Water wipes are great for babies with super sensitive skin.
They are made with 99% purified water and a bit of grapefruit seed extract for a natural skin conditioner.
Water wipes were born out of a father's frustration of his daughter's unrelenting diaper rash. When he couldn't find a wipe on the market that didn't irritate her sensitive skin, he created his own and is now on a mission to help other parents bring joy to their babies through truly natural products.
They are suitable for babies and the elderly alike and are the world's purest, natural baby wipes.
4. Pampers Aqua Pure
Pampers Aqua Pure wipes are similar to the Water Wipes as they contain 99% purified water and no harmful ingredients to baby's skin.
They are free of drying alcohols and dyes and made with premium cotton. They also come in convenient travel size packs of 56 count so they won't take up too much space in your diaper bag.
5. Honest Company Wipes
Honest Company Wipes are ultra durable, larger than other brands, and perfect for cleaning little butts and toys alike.
They are infused with a unique botanical blend of ingredients like pomegranate, chamomile, cucumber, and masterwort leaf all to provide extra nourishment to baby's sensitive skin. The cloth of the wipe is an ultra-thick and durable, plant-based, hygiene-grade cotton.
They are also biodegradable, so you can feel like an explanation of warrior and not contribute to the ever growing landfills.
6. Caboo Baby Wipes
Did you know that bamboo can be harvested every three to five years making it one of nature's most sustainable resources?
This is important because many companies are making the switch to sustainable bamboo products as their main manufacturing material. Caboo baby wipes are made from 100% organic bamboo and safe for both baby and the environment.
As well as ultra gentle on little butts.
Wondering More About Baby Wipes?
There might be some baby wipe questions you need answers to. Below are the top most asked questions about baby wipes!
Can You Flush Natural Wipes?
Just as with other types of wipes, unless they specifically state they are flushable wipes, you should not flush natural baby wipes.
Natural and biodegradable does NOT mean flushable. Flushable wipes are specifically formulated to break down in toilets and septic tanks. Regular wipes, on the other hand, are going to cost you a rather large bill from the plumber if you flush them.
Why Choose Natural Baby Wipes?
Your baby has ultra sensitive skin, everywhere, not just their little tushies.
Many times your little one cannot tell you if the wipes you are using on their bottoms are causing them discomfort. Unfortunately, the FDA does not require all ingredients to be listed on baby wipes, therefore making them susceptible to various hidden ingredients as I mentioned earlier.
My Personal Choice
What we ended up using was Pampers Aqua Pure simply because it was readily available to use and easily accessible.
Six years later we are still using these wipes – for many other things like for hand wipes when we go out for the day or as a wipe to clean off my messy twins!
It's a safe all-around wipe you can use anywhere!
Make sure to check out my recommendations for the best baby shampoo and best baby bottle!
We all want the best for our little ones, so before you rush out to grab the cheapest baby wipes, take a look at the ingredients and be sure to know what you are buying!
Over to you – what natural baby wipe do you recommend? Tell me in the comments!
Please remember to pin me!