Bring your baby girl or boy home from the hospital wearing a cute bringing home outfit.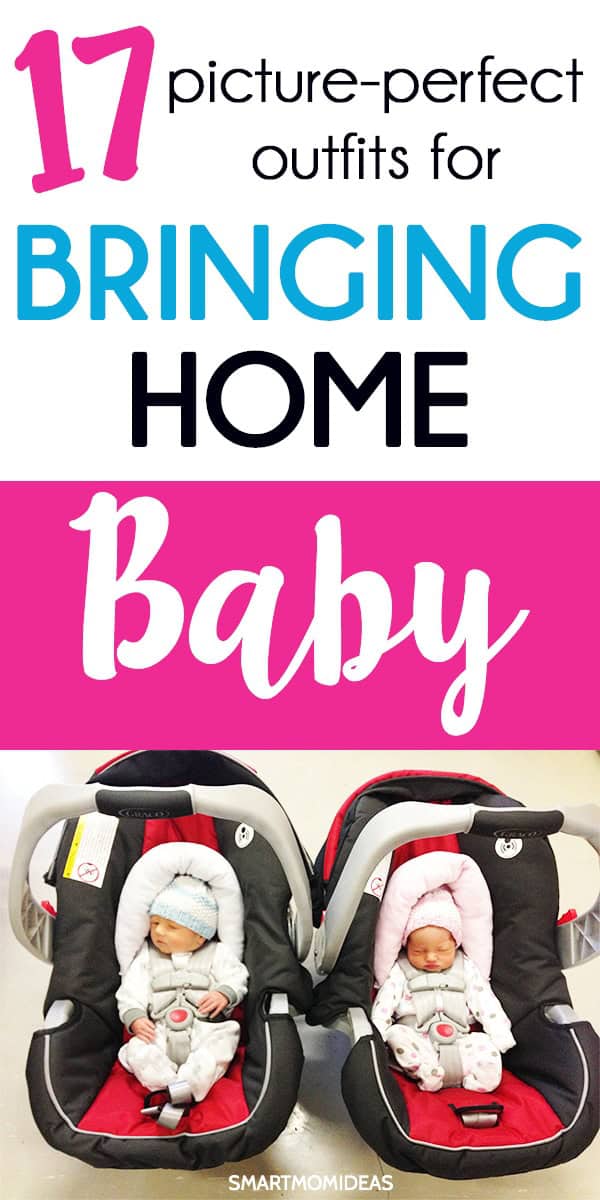 Today is the day!
You cherish your newborn boy or girl and had one heck of an amazing labor and birth.
It's time to bring home baby.
For this picture-perfect moment, you want your darling newborn dressed all snug and cute.
The outfit to bring baby home for the first time will be etched in your memory forever.
When I gave birth to my twins, we stayed in the hospital for four days.
I lost a lot of blood after having a C-section and everyone at the hospital wanted to make sure I was fit enough to take care of my twins!
Since my twins were born in winter, our bringing home baby outfit was snuggly and warm.
For me, I spent a lot of time knitting newborn hats while I was pregnant and wanted to make sure they wore their new knitted newborn hats that mama made!
My twins were premature. My daughter weighed 4lb 14oz. and my son was 6lbs 5oz. I wanted to have a bring home outfit that actually fit my twins.
The best bringing home baby outfit is a onesie. Long sleeve onesies are best for most months of the year, but if you are in the summer and it's hot, a thin long sleeve onesie would work also.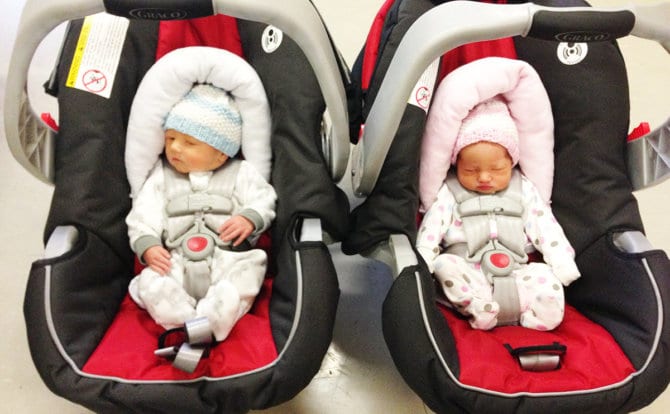 Newborn skin is delicate and you don't want to risk sun exposure either!
In this post I will share the best take home outfits for preemies, newborn boys and newborn girls!
The Best Preemie Clothes for Boys and Preemie Clothes for Girls
Preemie clothes are hard to find. So I suggest you stack up on the same onesie in the beginning. My daughter only had a few clothes in the beginning, but after a month she was able to wear newborn clothes.
The boy anchor preemie outfit and the girl floral preemie outfit are cute and picture worthy!
One suggestion is to also find onesies that cover the hands as well or get mittens for newborns. With newborns, they may have scratchy nails and you don't want them to accidentally hurt their faces when they move about.
Some other designs like the boy train preemie outfit or the girl leaf preemie outfit are perfect for all weather.
Most preemie clothes can fit a baby as small as 3lbs and as big as 5 lbs. Since my daughter was 4lbs 14oz her clothes fit fine. To add some pizzaz to your daughter's take home outfit, you can always add a cute, jewelled infant hat! So cute!
Check out the adorable boy moustache preemie outfit and the girl cloud preemie outfit are to die for!
If you don't want to worry about the clothes being too baggy, you can always get a nightgown for your baby boy or nightgown for baby girl.
Bringing Home Baby Outfit For Newborn Girls and Boys
Your take home outfit can be bedazzled with buttons and jewels or it can be low key with a natural vibe to it.
Personally, I like simplistic outfits, but it's up to you what bring home outfit you want for your baby girl or boy! Here are my best picks.
*Click on the picture for more information on each newborn outfit.
Little bows look darling on babies!
Your new baby may be a little sister or brother! Check out these bringing home baby outfits for them!
Why not jazz up your bring home baby outfit with a receiving blanket and bow?
The First Day Home With Your Newborn
The first day home with your new addition will be a whirlwind.
Family will come – so make sure to prepare your home for baby – you'll be hungry – make sure to have make-ahead meals ready – and you may be unsure on how to manage a newborn for the first week.
If you're pregnant, share in the comment your due date and what you plan to do on your first day home with baby!
Let me know your bringing home baby outfit plan was for your special day!