Here are newborn must haves to prep your home for the new arrival mama!
Are you excited, mama?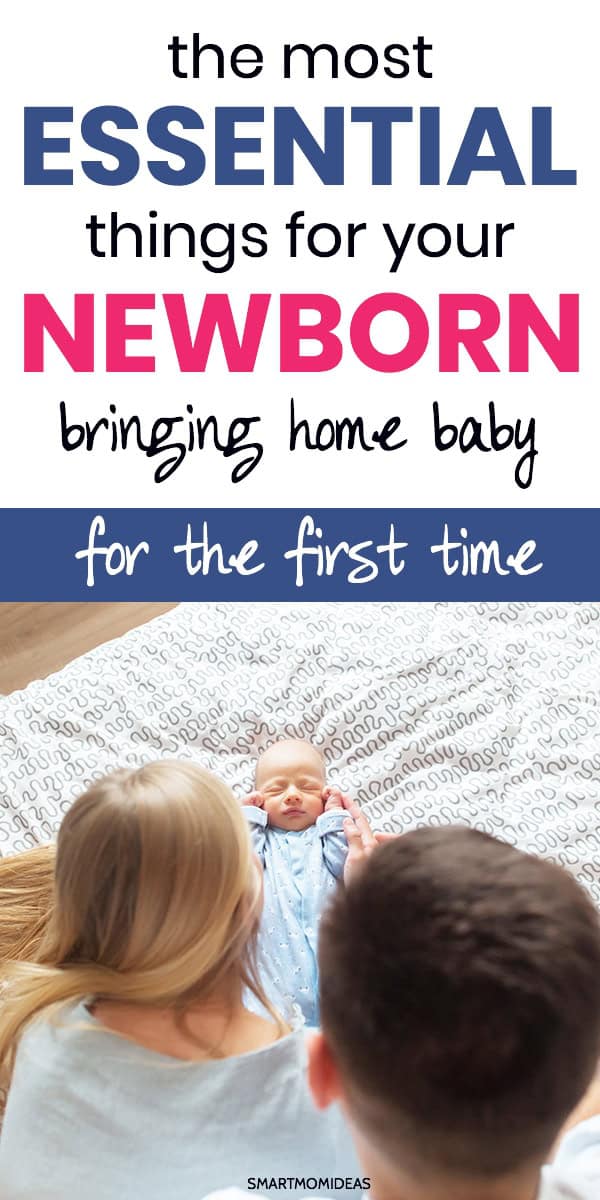 Your baby will be here before you know it.
And I'm sure you've thought a LOT about preparing a nursery – but what about getting your house ready for baby?
Whether you have a dog, you live with your parents, or in a small place like an apartment, it's important to check where you live to make sure it's safe before baby comes home.
Yes! Babies must haves are a way of taking over the whole house.
It doesn't take long to get these essential things for your newborn, I assure you!
I know you've got a lot on your to-do list right now, mama, so I've rounded up 11 quick and easy ways for preparing for baby arrival.
These simple steps will make life with your new baby a lot easier.
11 Essential Things a Newborn Must Have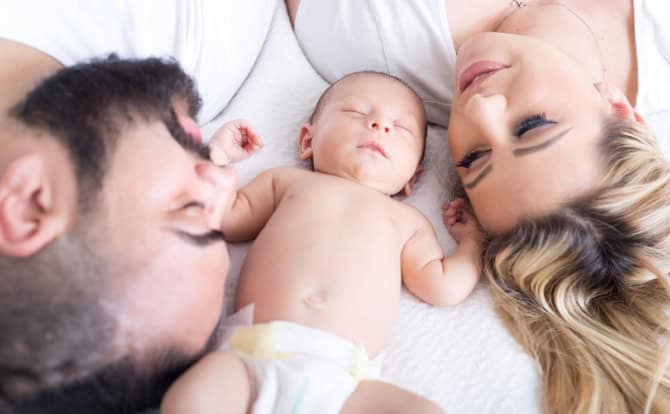 1. Prepare Your Bedroom for Baby
You read that right, mama.
I know you've spent the past few months setting up that adorable nursery. But it's recommended that babies sleep in the same room as their parents for at least 6 months. This is to reduce the risk of SIDS.
So get ready for baby by setting up a cot, crib, bassinet or other appropriate sleeping arrangement in your bedroom for easy night feeding and comforting.
Let's now move on to your living room. Here's how to prepare your living room for baby must haves.
2. Baby Bouncer
Mama, it's really tough to get anything done with a newborn baby. But a baby bouncer can make life much easier! Pop baby into a bouncer and let them gaze at some cute toys while you grab that shower or prep some well-needed dinner. Can you say 'life saver'?
And most importantly, the covers are easy to wash in case of any diaper explosions!! I can definitely recommend getting two if you have stairs in your home. You do NOT want to be lugging a baby bouncer up and down the stairs all the time.
Since I had twins, I bought two anyway, and they were definitely a lifesaver in the first few weeks postpartum.
Babies are expensive! So if you're worrying about how you're going to afford it, check out these 24 easy ways to budget for a baby.
3. Set up a Changing Station
I couldn't even guess at how many diaper changes we did in that first month . But it was a LOT. And you don't want to keep running upstairs to the nursery just to change a diaper. So make life easier and set up a changing station in the living room.
If you don't have a lot of room, a simple basket would be perfect to tote around the home.
You could easily repurpose this organizer into something else when baby gets out of diapers like a snack holder in the car! Perfect!
And why not pop a few diaper changing supplies in the car while you're at it. You never know when a diaper explosion will happen!!
4. Set Up a Feeding Station
Whether you're breastfeeding or using formula, a simple feeding station next to your couch is a life saver. Babies feed a lot and they love to fall asleep on you too!
Gather your essentials like nipple cream, breast pads, water bottle, and maybe a snack bar for emergencies. A cute box or basket would be perfect for keeping everything organized.
Now, let's move on to the kitchen. As a new mom, you'll probably spend a good portion of your day in your kitchen. I know I did! From prepping bottles, to sterilizing them to prepping snacks as they got older, I was planted in the kitchen for most of the first year!
So yes, a feeding station is one of the top baby must haves.
5. Declutter
Babies come with a lot of stuff! And not everything will be stored in the nursery.
So now's a good time to declutter your home and make some space. One good place to start is in the kitchen.
Make some room for things like bottles, sterilizers, and formula. It's also a good idea to think ahead and clear space for sippy cups, bowls and baby spoons – babies grow up so fast and you'll be needing those things sooner than you think!!
And don't forget to pop back to the living room and make some space for baby toys, books and a tummy time mat – you don't want to be running up and downstairs to fetch that stuff.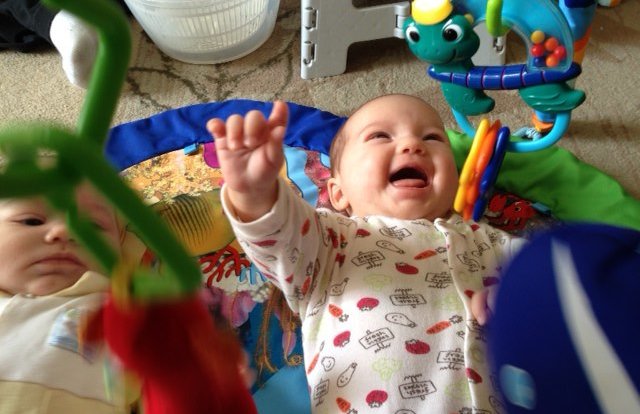 If you're overwhelmed at the thought of decluttering, don't be!
I've rounded up 9 of the best decluttering tips so you can get it done quickly and easily. Phew!
6. Freezer Meals
The first week postpartum is a rollercoaster.
You're recovering from giving birth, bonding with your new baby and figuring out how to look after this tiny human! And sleep deprived.
You and your husband need nutritious and filling meals that are easy to make. So freezer meals are a new mom's BFF. Check out this list of 31 freezer meals that are easy to make ahead.
You could easily make a few extra portions of meals you're already making and pop them in the freezer.
I can also recommend investing in an Instant Pot – I got one for Christmas last year and it's changed the way I cook! I have an Instant Pot and you can read my review here, plus discover 25 healthy vegan recipes that'll keep you full up.
Okay, now it's time to move to the bathroom for preparing for baby's arrival!
7. Make a Postpartum Care Basket in the Bathroom
Constipation, hemorrhoids, and soreness around your lady bits. Yes recovering from labor and delivery is a real pain! So be gentle with yourself and make up a care basket to stash in the bathroom.
Essentials like Sitz spray, stool softener, maternity pads, and breathable underwear will make the healing process easier.
And if you end up having a c-section, you'll need to take extra care of yourself.
8. Prepare your Car
Bringing baby home for the first time can be a nerve wracking event.
So make sure the car seat is safely installed before you bring baby home. And if you're nervous about doing it correctly, check your local listings to see if a local garage or store has an installation service.
And don't forget a handy window shade if you're bringing baby home in hot weather. They can be a lifesaver on those hot days. You'll be using these ones for years!
Now, what about other family members (including pets)? How will you be getting your house ready for baby?
9. Siblings
Is your older child anxious about baby's arrival? That's normal – and to be expected!
But bit of preparation can help reassure your older child. And books are a great way to explain what's happening and what your older child can expect when baby arrives.
Here are a few great options to get you started.
The New Baby – Mercer Mayer
Perfect for 3-7 year olds this book has 24 pages and colorful little critter illustrations that your new to be older sibling will love.
I am a Big Brother Collection

These books have big beautiful illustrations for 2-4 year olds.
Babies Don't Eat Pizza – Dianne Danzig
For 4-8 year olds this book is a bit longer at 32 pages. If you're looking for something that explains things more in depth – including where the baby comes out and breastfeeding – this book will be ideal. It it is light hearted but quite matter of fact.
10. Pets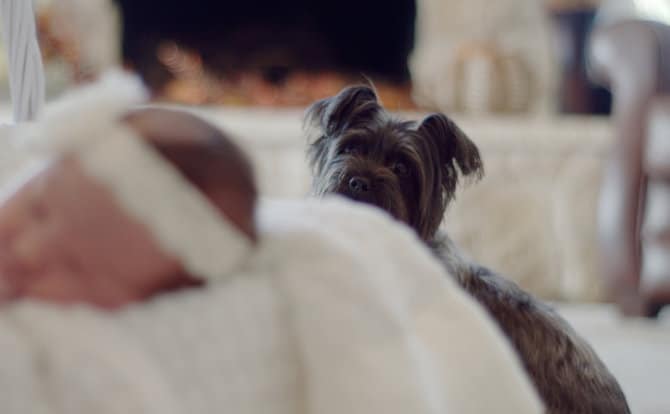 So you're already a pet mom! And some preparation can help your pet adjust to what is a pretty stressful situation for them.
Start early and give pets plenty of time to adjust to what's happening with these quick tips:
If you have to move your pet's things – bed, litter tray or toys – to make space for baby, do it sooner rather than later
Put up baby gates to places you won't want your pet going
Practice walking your dog with the stroller – yes, this is going to feel kinda weird, but it's good to practice
Try playing a recording of a baby crying to your pet to get them used to the sound
Set up baby's swing, bouncer and crib a few months in advance to allow your pet to get used to them
For more tips check out this post from the ASPCA on dogs and babies.
Don't forget to stock up on pet food, treats, and toys!
11. Visitors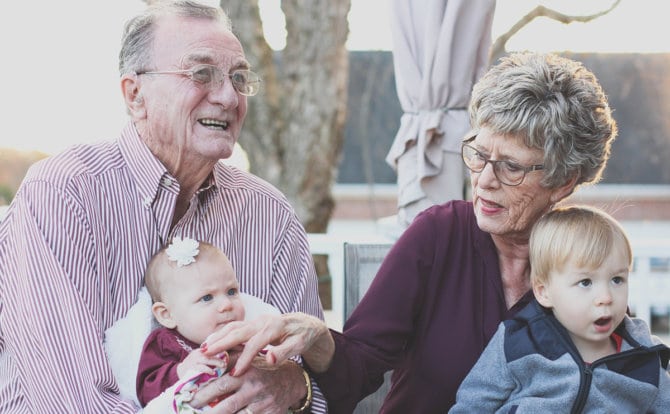 It's an exciting time for everyone. And even though you might not feel like it, friends, neighbours and other family members will want to visit baby and congratulate you and your husband!
But that doesn't mean you can't set some simple ground rules. Consider:
How do you want to announce the birth? Let people know ahead of time – you don't want someone else to break the news on social media.
When can people visit you at the hospital or at home?
And how long for?
What helpful tasks could you ask visitors to do? Family and friends want to help. So don't be shy about taking all the help you can get – unloading the dishwasher, hanging laundry, or bringing groceries.
How can visitors help siblings and pets adjust?
And don't forget about breastfeeding.
You and baby will have to master breastfeeding and whipping out your engorged breasts in front of your neighbors or relatives might be a step too far for you! So think ahead about how to deal with this situation.
Get ready to nurse in public without fear with these essential tips.
So mama, make your wishes known so that nothing sours those precious first few days with baby.
Newborn Must Haves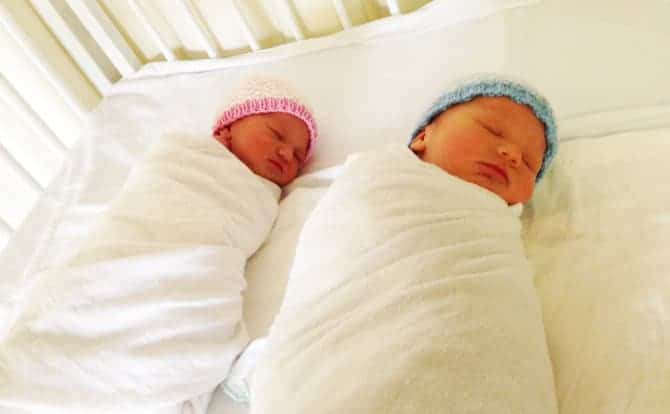 Here are just a few simple things can make all the difference. Especially in that tricky first postpartum week when you're recovering from birth and trying to master breastfeeding.
Enjoy the rest of your pregnancy, mama – and don't forget to do something nice for yourself before baby comes.
Don't forget to pin for later!
Over to you – what ONE thing are you getting done before baby arrives? If you're already a mom, what ONE thing do you wish you did before your baby arrived?
Those newborn must haves are essential so make sure you prepare!