Be spoiled with these mother's day gift ideas.
Can I tell you a secret?
I nearly didn't write this post because I totally forgot Mother's Day is right around the corner!
Where is this year going to?
But Mother's Day is nearly here – May 13 – and buying the perfect Mother's Day gift is tough when most moms secretly just want a lie-in, breakfast in bed, or 5 minutes to drink a cup of coffee in peace!
So, if you're struggling for gift ideas, I came up with 47 fail-proof gifts for Mother's Day.
There's something here for every budget and taste – so you're sure to find something to show the well-deserving mama in your life how much you appreciate her.
Skincare Mother's Day Gifts
1. Pre De Provence Lavender Soap
This delicately scented soap from the lavender fields of Provence is a perfect budget-friendly buy. It's created with artisanal methods – so there are very few impurities and it's cruelty free and paraben free!
You could pair with this luxurious hand cream to make the perfect pair for a hard working mama.
2. Body Shop Almond Milk and Honey Gift Set
This set from the Body Shop's soothing Almond Milk range, includes shower wash, body butter, hand lotion and a bath lily. Now all you have to do is watch the kids while mama locks herself in the bathroom for a well deserved break – just a hint!
And isn't that bow just so so pretty!
3. Essie Nail Varnish Gift Set
There may not be room in the budget for a summer cruise!
But this nautically inspired nail varnish gift set from the fabulous Essie brand has to be the next best thing. It's perfect for the warmer weather and the colors suit practically everyone.
Only problem is deciding which color to try first!
4. I'm Real Korean Facial Mask Sheet Set
Korean beauty products are still so on-trend right now. And this set of 11 full face sheet masks is a great way for mama to try the trend out for herself.
They're all 100% natural. And look at those fun colors and graphics – guaranteed to bring a smile to even the most stressed out of mamas.
5. Gorjana Tassel Earrings
So no one needs tassel earrings – and we certainly won't be wearing these to run the kids to school.
But it's not about need. These fun Gorjana tassel earrings will brighten up anyone's day – and luckily, they aren't too heavy. Phew!
6. Burts Bees Gift Set
This pretty tin is gift-ready – so you can skip the wrapping if you're pressed for time. The set includes:
cuticle cream,
hand cream,
hand salve,
lip balm,
rescue ointment.
These little pots are perfectly sized for tossing into mama's purse. And that rescue ointment can be used to treat minor cuts so it's especially practical for mamas of adventurous little ones!
I know I could use some of this!
7. Eos Set of Lip Balms
After a long winter, plenty of us mamas would appreciate some of these iconic swirly patterned lip balms. And with this set of 6, you can keep one in your purse, your car, at your desk and still have some spare!.
And I know this sounds like such a mom thing to say – but, once you've used up all the lip balm, those cute containers are perfect for using in crafts with the little ones. Double win!
8. Aromatherapy Candle
What could be more wonderful than lighting a gorgeously scented candle at the end of a busy day? This one will make your home smell luxurious – and help you destress after a long day of work!
You can even try this Yankee candle in Clean Cotton too! Whichever one you choose, just be sure to keep it out of reach of little fingers and pets.
9. DKNY Be Delicious Perfume
This gorgeous DKYNY perfume is an easy way to wear an luxury item, without paying an eye-watering price tag. Perfume is a safe bet if you're struggling to think of gift ideas and this scent is a favorite of moms is ideal.
Well-Being Mother's Day Gifts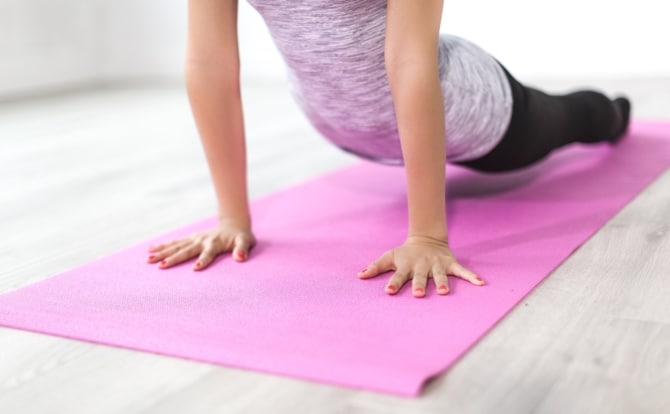 Moms are notoriously bad at taking care of themselves. So give mama a push in the right direction with one of these nurturing gifts.
10. Himalayan Salt Lamp
Isn't this Himalayan salt lamp beautiful? And people have long believed that these salt lamps reduce stress, help you sleep better and feel more energetic. Who doesn't need all of that after a busy day with the little ones?
Whether you believe those claims or not, this unusual gift will add a boho-eclectic touch of interest to your home.
11. Real Bamboo Urpower Essential Oil Diffuser
Wondering why you should bother with essential oils? Well, they can be used to help you go to sleep, treat cold and flu symptoms, or relieve migraines. And they have hundreds of other uses too!
If you're new to essential oils, it can be difficult to pick a diffuser from the literally hundreds of options. But this beautiful bamboo diffuser is a great one to start with.
It's budget-friendly and has 2 settings – interval or continual mist. And to put your mind at ease it has an automatic shut off feature.
Be sure to do your research about what essential oils would benefit the mama you're buying for. Or you could try this set of 8 popular essential oils and let mama pick for herself.
12. InnoGear USB Essential Oil Car Diffuser
We've all had stressful car journeys with little ones, haven't we?
So why not calm things down with this essential oil diffuser made for the car. A bit of lavender or chamomile essential oil should keep everyone calm!
13. BalanceFrom Go Yoga All Purpose Yoga Mat
I know we've all got our yoga pants.
So why not actually try some yoga? Doing a bit of yoga before the kids wake up means, whatever else happens, at least you've made a good start to the day.
And if you don't manage to do any yoga at least it'll make a good mat for picnics or backyard games for the kids!
14. 3-Week Yoga Retreat Workout Program DVD
Who's got time to go on a yoga retreat?
No, not many of us. So why not try the next best thing – a yoga retreat in your own home.
This 21-day program is perfect for beginners and the sessions last 30 minutes or less.
And there's a nutrition guide included so there's no excuse not to take care of yourself a little bit better. A perfect one to pair with yoga mat above.
15. Relax Lavender Sleep Pillow Mist
Sometimes it's the little things that make life wonderful.
And this aromatherapy pillow mist is definitely one of them. It's made with lavender and chamomile to aid relaxation and sleep. Let's help make mom-somnia a thing of the past!
16. Lulu Silk Mulberry Sleep Mask
This pretty Mulberry eye mask is a touch of luxury. And you could pair it with the pillow mist above for the perfect night's sleep.
Just don't forget to get up when the kids get up and give mama a lie in!
17. Scholl Velvet Smooth Express Pedicure Set
Summer will be here before we know it.
And let's be honest, months of harsh winter, central heating and neglect mean that our feet may not exactly be 'beach ready'. No problem – this Scholl Velvet Smooth Express is here to save the day.
18. Fruit Infuser Water Bottle
Drinking lots of water is great for helping you get rid of that baby weight.
But drinking water all the time can get a bit boring. So why not liven things up with this fruit infuser water bottle? It even comes with a free recipe ebook in case you get stuck for ideas.
Now your only problem is choosing which of the 10 colors you like best.
Sentimental Mother's Day Gifts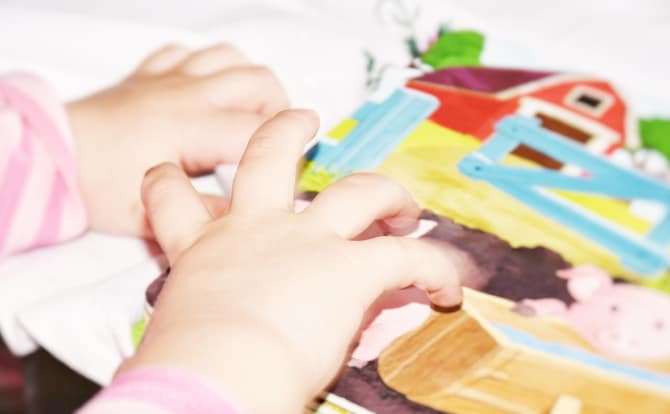 We're all suckers for a sentimental gift on Mother's Day and here are a couple of my favorite.
19. I Love Mom with the Very Hungry Caterpillar Book
If you've got little ones between 3-5, this might be the perfect gift for them to give to mom. Eric Carle reworks his well-loved Very Hungry Caterpillar story to celebrate moms everywhere.
20. Photo Album
I know we all love digital photo storage – because we take soooo many photos! But isn't it nice to have an old fashioned album to flick through?
This beautiful album makes such a thoughtful gift. But you could go one further and fill it with photos before giving it to mom. Be sure to pick a theme – birth photos, last Christmas, or that happy family holiday by the beach.
Mother's Day Gifts for Bookworms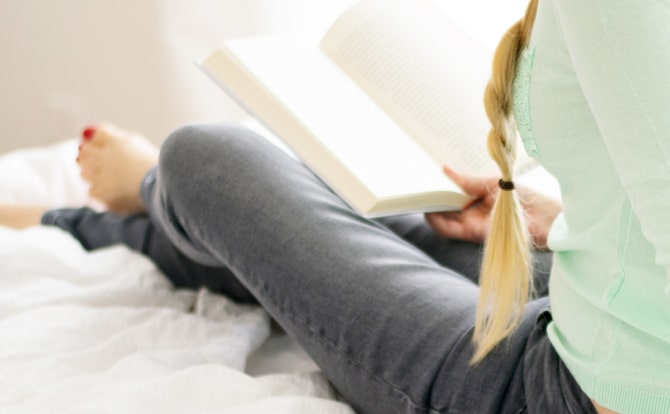 As moms, we don't get as much time to read as we'd like. But these pretty gifts for the book loving mom in your life will be much appreciated.
21. Jane Austin Book Set
Oh, Mr. Darcy!
This complete set of Jane Austin books makes for hours of happy reading. And the pretty covers will make a beautiful addition to your bookcase – even if you never get time to read them!
22. The Puffin In Bloom Collection
This Puffin in Bloom Collection includes 4 classic tales:
Heidi
Anne of Green Gables
Little Princess
Little Women
And those amazing covers are designed by Anna Bond from the Rifle Paper Company. Make this gift complete by taking the kids out for the afternoon and leaving mom to enjoy these in a cosy chair – can I say 'bliss'?
23. Kindle Fire
This 7 inch Kindle Fire is an ideal gift for tech-loving bookworms.
And it comes with all my favorite apps – Netflix, Facebook, Pinterest, Instagram and Spotify. Oh, and access to thousands of ebooks!
Just be sure to opt for the kid-proof screen protector when you buy!
24. Hurrah for Gin
Parenting is tough. Really tough.
So sometimes it's good to know that you're not alone. And this honest and funny book is just what you need after a tough day – or week- with the kids.
25. Rifle Paper Co. Mint Floral Journal
This beautiful lined journal was also designed by the ridiculously talented Anna Bond.
It's a cute notebook and an ideal size for writing down your thoughts, important lists and plans. These always sell out quick so be sure to buy a few now. This notebook pen from LaPen would make a great addition.
26. Geode Agate Bookends
These sturdy bookends make a beautiful gift for book lovers. Even though this pair look very high-end, they're a great budget friendly option.
Mother's Day Gifts for Creative Moms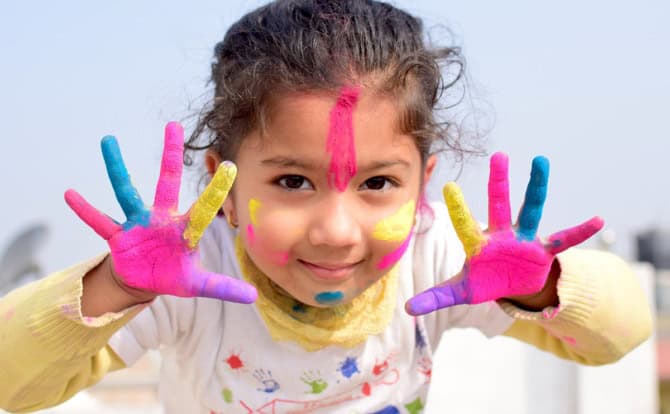 Creative pursuits are usually the first thing to get dropped when life gets crazy. But we all need time and space to let our brains recharge. And these options are great for the creative mom in your life.
27. Lecchtturm A5 Hardcover Dotted Page Journal
Do you have a bullet journal yet?
Seriously. This is the year to get one (and hint to your family about it!) And this hardcover A5 journal is a great place to start. It comes in a ton of different colors and has really high quality paper – so the ink doesn't bleed through.
And the hardcover means you can journal a few thoughts no matter where you are – you don't need a table or hard surface to lean on.
28. Bullet Journal Pens
You could drive yourself crazy trying to research the best pen for bullet journals!
Let me save you the effort – these are durable, write cleanly and come in 10 vibrant colors. Team them with the bullet journal above or the adult coloring book below for a thoughtful gift.
29. Hand Lettering 101
This hand lettering workbook comes from Instagram sensation Sarah @chaulkfulloflove. It's a pretty introduction to faux calligraphy and takes you through 6 projects. It's got great reviews and I can't wait to try it!
This set of pens makes a nice addition.
30. Good Vibes Adult Coloring Book
I haven't jumped on the adult coloring book trend yet, but this book is seriously tempting me! It's full of sunny messages to color and on the back of each page there's an uplifting quote – how's that for positivity?
If the mama you're buying for struggles with anxiety and stress, look no further!
31. 50 Crayola Coloring Pencils
These Crayola pencils would be a great addition to the coloring book above, but they're also great for lots of other art and journaling projects too. I'm happy to say they come pre sharpened – phew!
Just don't let the kids get hold of them!
32. Mamarazzi: Every Mom's Guide to Taking Better Photos
I know we all take tons of photos of our kids – but so many of us wish that we could take better photos!
But it's hard enough to get the little ones to sit STILL for 2 seconds, without wondering about lighting, composition and camera settings. But this book looks packed full of helpful and friendly advice.
And isn't that cover photo adorable!
Mother's Day Gifts for Foodie Moms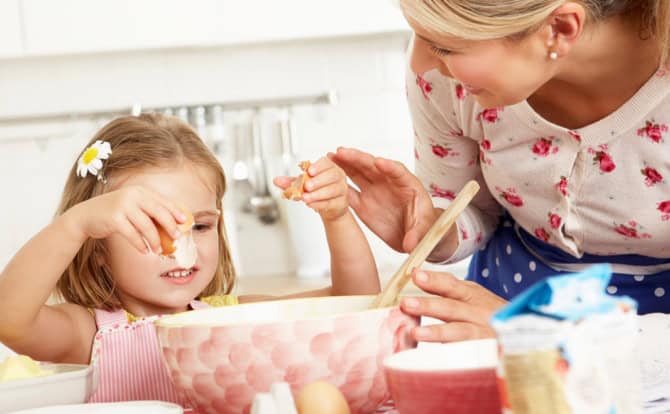 You know this is my favorite section – right?
If the mama you're buying for loves cooking, this is a great place to start looking for a Mother's Day Gift.
33. Set of 12 Magnetic Spice Tins
These magnetic spice tins are great for keeping your kitchen counter clean and clear. And they come with premade labels and a sheet for making your own label – just in case.
Unlike other sets, there are premade labels for LOTS of spices – not just the most common. So the foodie mom in your life is bound to find what she needs.
34. The Picnic: Recipes and Inspiration from Basket to Blanket
Now that Spring is finally here, I'm looking forward to spending lots of time outdoors with the kids. And this inspiring recipe book has got me dreaming of lazy afternoon picnics with the whole family.
The graphics are so cute that I think this book would make an awesome coffee table book too.
35. An Instant Pot!
Instant Pot's are huge on Pinterest right now and you can see why.
They save a ton of time and energy. This one can work as a pressure cooker, slow cooker, rice cooker, steamer, yogurt maker and more. Can it load the dishwasher, too?
* Need some vegan dinners for your instant post (that even your kiddos will love)?*
Don't forget to grab this helpful cookbook to give you some ideas for getting started.
36. Rachel Ray Cucina Stoneware 3-Piece Casserole Dish
This would look so amazing sitting on the stove or on the table, right? I love the mediterranean blue color, but it also comes in brown if you prefer a more rustic vibe.
The price is really marked down at the moment – but I'm not sure how long that'll last.
37. Keurig Classic Coffee Maker
Moms are fuelled by caffeine!
And this Keurig coffee maker is so convenient – and looks so sleek! I use mine EVERY. DAY.
But if you're looking for a pour over coffee maker, my husband loves this one.
38. Stainless Steel Insulated Travel Coffee Mug
Did I mention that moms are fuelled by caffeine!
And this one claims to be truly leak proof so you can toss it into your purse while you're running out the door with the kids. And don't worry, it' BPA free.
39. Charbonnel et Walker Sea Salt Truffles
I get heart eyes just checking out this box! How amazing would that look on Mother's Day?
It'd be hard to keep your hands off these once you've given them as a gift. But these fabulous French truffles would be well appreciated.
40. Cuisinart Electric Fondue Maker
OK, this gift could be seen as a little self-interested. I mean, who doesn't love cheese? And it's a great way to get little ones to eat raw vegetables – just saying!
This Cuisinart Electric Fondue Maker heats up quickly and comes with 8 forks. You can also use it to melt chocolate, too!
A fondue night may seem totally 70s, but they're back in fashion!
Mother's Day Gifts for Mommy Bloggers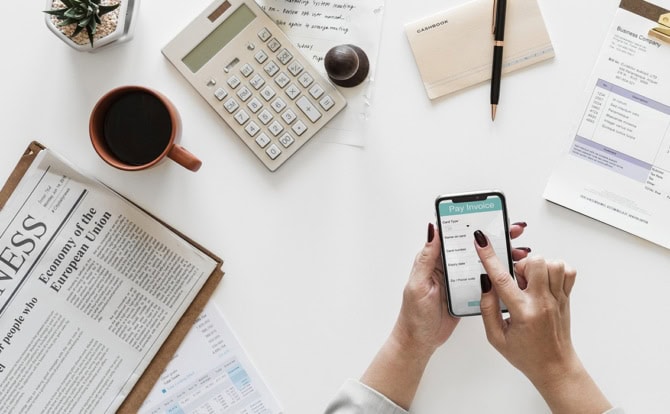 If you don't already know, I manage a number of blogs. I'm a serial blogger – it's so addictive! So I had to include this section, didn't I?
41. Gold Desk Accessories
This set of rose gold diamond pins are gorgeous and makes any desk instantly Instagrammable and Pinterest Perfect. To complete the look make sure to grab these other gold desk accessories:
And you definitely don't have to be a blogger to enjoy these!
42. Siteground Hosting
If the mom in your life has been talking about starting a blog but hasn't yet made the leap, this would be an awesome gift. Siteground is the only hosting service I recommend. And this easy start guide that will help mom set up that blog in no time.
43. CREATE Blog and Editorial Planner – Meera Kothand
When you first set up a blog, the amount of stuff you could do seems very overwhelming. But this Blog and Editorial Planner provides a clear plan and is great for keeping a new mom blogger organized.
Because blogging is supposed to be fun, right?
Mother's Day Gifts for the Techie Mom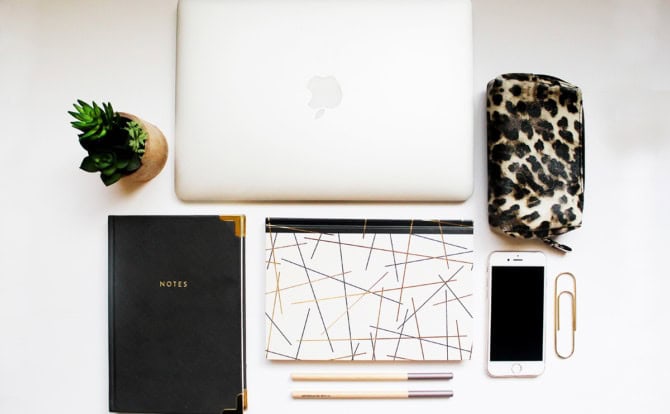 44. Ipod Wallet Purse
Who doesn't like a wallet for your iPod? It's cute and all-in-one! Something I NEED in my life!
45. RHA Earbuds
I'm so impressed with the reviews for these budget earbuds. They look good too.
And they're noise-minimising too – I wonder if they can minimise the noise of my 2 toddlers shouting?
46. Activity Tracker
With the warmer weather, you'll be out more, right mama? I know I will. I love this activity tracker to help me see how truly active I am. Does hanging up laundry or playing ball with my twins or walking to the park all add up?
47. Portable Phone Charger
I can't even count the number of times, I've let my little ones watch some videos on my phone only to find myself with no battery charge when I really need it. This portable phone charger would be a life-saver. And it's less than $20.
Don't Forget to Bookmark This For The Future!
Wow – you've reached the end! I really hope these 47 Mother's Day gifts inspired you to get mom something thoughtful this year.
All these gifts are great for Mother's Day, but don't forget to come back for more inspiration when you need to buy a birthday or Christmas present this year.
Now it's your turn – what do you plan to get mom this year? If you're a mom, what gift would you most like this year?