Here are simple and easy ways to get free baby stuff for expecting moms in 2022
They may be tiny, but buying stuff for your baby is not cheap!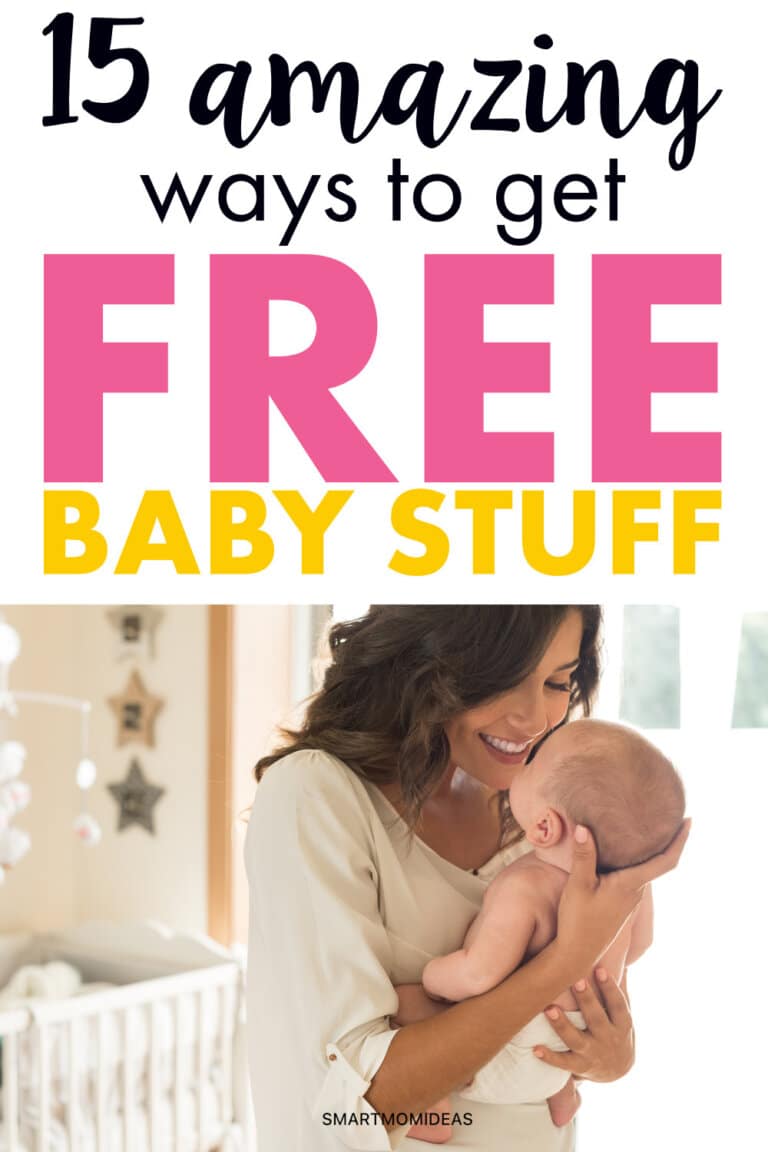 Having a child is going to make a significant impact on your household budget – while there are some costs you expect such as diapers and formula, there are others that may take you by surprise like increased power bills and additional health insurance.
Trust me, I got the double-shock when two babies came along instead of one!
Once I found out I was having twins, I knew I had to crack down on my budget plan fast.
But while there are many ways to budget for a baby to save you money, there are also ways to score free baby stuff for low-income families.
Preparing for a baby means adopting a "take what you can get" mentality, meaning that you should take advantage of free items when they are offered.
The baby stuff you can get may seem like small potatoes but the savings really add up!
So here are some ways you can get free baby stuff for your new arrival.
Ways to Get Free Baby Stuff for Low-Income Families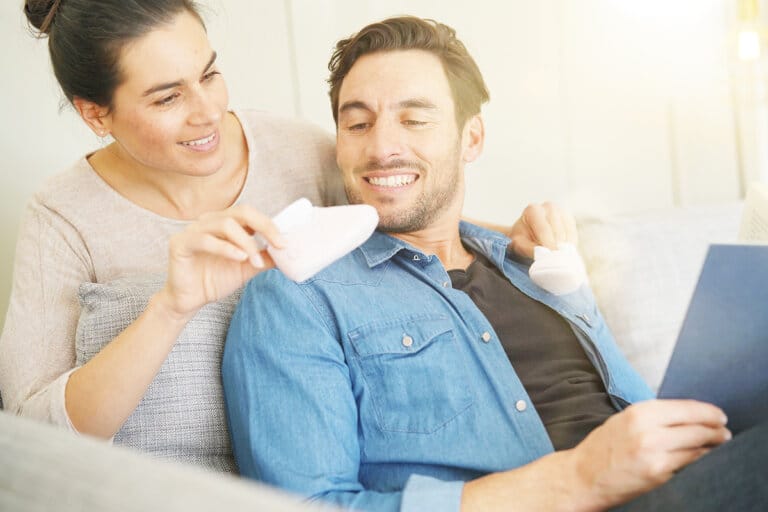 1. Free Diapers
In order to get free diapers, you can request free samples or join diaper reward programs. Some companies will even send you free diapers just by signing up for their mailing list!
For example, the Huggies Reward Program allows you to collect points from their diapers and other products to redeem for free baby stuff like coupons, gift certificates, books, and toys.
Pampers Club also has a points program that you can redeem as well.
You can also try signing up as a member on the following sites and receive free diapers or coupons:
Your pediatrician and local hospital are also great resources for free diapers! Ask for some samples – they usually have a ton on hand.
2. Free Breast Pump
In Canada, it may be possible to have the cost of a breast pump covered by your health insurance policy.
All you need is a prescription from your doctor for the pump and then you can claim it through your insurance company. Just make sure you double-check to see if your plan covers it and how much your plan will cover.
In the States, you can apply for a free breast pump through the Affordable Care Act and your health insurance company.
3. Free Nursing Pillow
Nursing pillows are a lifesaver when it comes to breastfeeding your little one! They help prop your baby up and close to your breast to make the experience more comfortable – and they can be used for bottle-feeding too!
Nursing pillows can also be used to help prop your baby up during tummy time as well as when they are learning to sit.
To get a free nursing pillow, check out nursingpillow.com and use Milkology's code "MILKOLOGY1" at the checkout. You only need to cover the shipping.
4. Free Baby Sling
Get what you don't get to use a lot of when you have a baby?
Your hands.
With a baby sling, you can snuggle with your little one while you do household chores or while you're out shopping. It's a great way to keep your baby close while freeing up your hands!
SevenBaby offers free slings when you use The Frugal Girls' code "1FRUGALBABY" – again, you just have to pay for shipping.
5. Free Car Seat Canopy
Car seat canopies are used to fit over car seats to keep your baby cool and comfortable and out of the sun. They are machine washable and super easy to slide onto an infant car seat.
Head to CarseatCanopy.com and enter the promo code "COVER4BABY". You can choose from either the drape-over style or the jersey stretch style.
Just throw one in your cart and pay the shipping!
6. Free Nursing Cover
Nursing covers are perfect when you breastfeed your little one while on the go. Not only do they provide you with privacy but they are useful in keeping your baby on task by eliminating distractions.
For a free nursing cover, go to UdderCovers.com and use the code "FREECOVERFORMOMCA". The covers are valued at $40 but, with the code, you only have to pay the shipping!
7. Free Baby Formula
One of the great free baby stuff for expecting moms is baby formula.
Many formula companies will give you free samples when you join their loyalty programs or email lists.
Enfamil will offer you up to $400 in free gifts as well as samples and coupons when you join! Likewise, when you sign up for Similac Strong Moms, you get samples, coupons, and a free nutrition guide.
Just like diapers, you can ask your doctor's office for samples as well. Or post on local Facebook groups to see if anyone has any leftover, unopened cans or coupons for formula.
8. Free Baby Registry Welcome Box
Finding free stuff for low-income families is as easy as signing up for a baby registry!
Not only will this give family and friends an idea of what you need but many companies offer a free welcome box when you create a baby registry with them.
Big stores like Target, Walmart, and even Amazon offer welcome boxes. You can also check out Baby List and Buy Buy Baby.
To create an effective baby registry and ensure that you get the stuff you need, stick to the necessities like diapers, clothes, bottles, etc.
9. Free Pregnancy Sample Box
Noobie Box is a company that offers subscription and gift boxes for babies and parents. However, if you are currently expecting, you can sign up for their free pregnancy sample box!
The contents of the box can vary but they typically include items such as diaper cream, diapers, nursing pads, nipple cream, baby wash, and baby wipes.
There is a shipping charge but it's totally worth it to get some of these freebies!
10. Free Children's Books
Dolly Parton's Imagination Library is a wonderful program where children up to the age of 5 get a free book each month.
The program was started in 1995 by singer Dolly Parton in order to distribute books to children living in Tennessee where she grew up. By 2003, the program was such a huge success that over one million books were mailed worldwide!
Sign your little one up here for a monthly age-appropriate book!
11. Free Printables
When you're a pregnant or new mom, printables really can be a lifesaver! They can help you organize your schedule, your budget, your meal plans, and so much more!
Check out these sites for some amazing and free printables:
Other Ways to Save Money With a Baby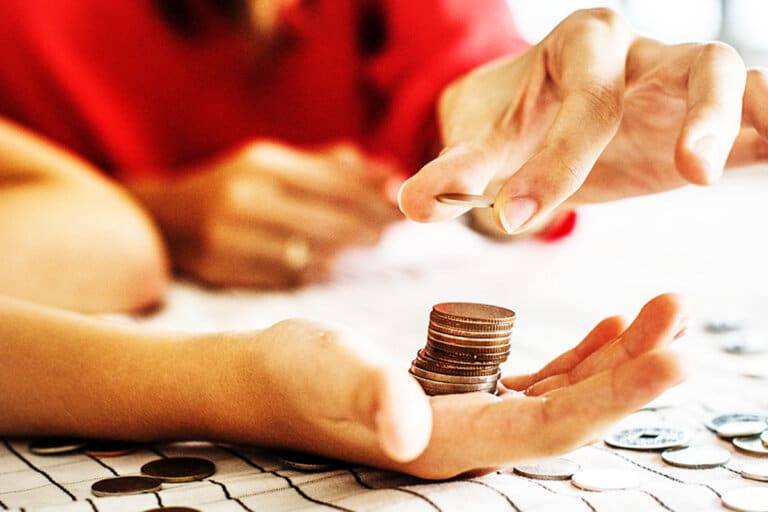 Saving money as a low-income family can mean more than just scoring cheap baby stuff. Check out these tips for other ways you can save money with a baby:
Reach Out to Family and Friends
Babies do this thing where they grow – really fast. You may have some friends and family out there with little ones a bit older than yours.
Reach out to them and see if they have any clothes or baby items they are no longer using!
I know many moms that have clothed their kids for many years simply by getting hand-me-downs from friends and family.
It's definitely worth asking!
Have a Baby Shower
Baby showers are a long-standing tradition, so don't feel bad about hosting one just to get free baby stuff for expecting moms in 2022.
It's a wonderful opportunity to come together with your closest family and friends to celebrate your pregnancy and the soon-to-be arrival of your little one!
But friends and family are going to want to give you gifts, so a baby shower (plus a baby registry) is a great way to get those necessities you may have a hard time affording.
Browse Online Marketplaces
Parents everywhere are often desperate to get rid of old baby stuff and clear the clutter – and most will post the items for cheap or for free on Facebook.
Check out the marketplace but also look into joining local "Buy Nothing" groups.
This is a great way to score free baby stuff or find amazing deals on things that you need.
Host a Baby Stuff Swap
This could be a really fun way to gather with moms in your area!
Have a few mom friends over that have children around the same age as yours and get them to bring any unwanted clothes or items to give away.
You can spend an afternoon going through each other's piles and potentially walk away with some amazing baby stuff!
Get Ready, Mama!
With these tips, I hope you can find some ways to score free baby stuff and save money when your little one arrives.
Having a baby is a huge financial adjustment but, like any major life change, it just takes some time to get used to the new spending routine.
Do you have any freebie tips I missed on my list?
Share them in the comments!