Find the best pregnancy journal to track week-by-week your milestones!
As pregnant mothers, we all have good intentions of keeping track of everything but even during pregnancy life is still busy.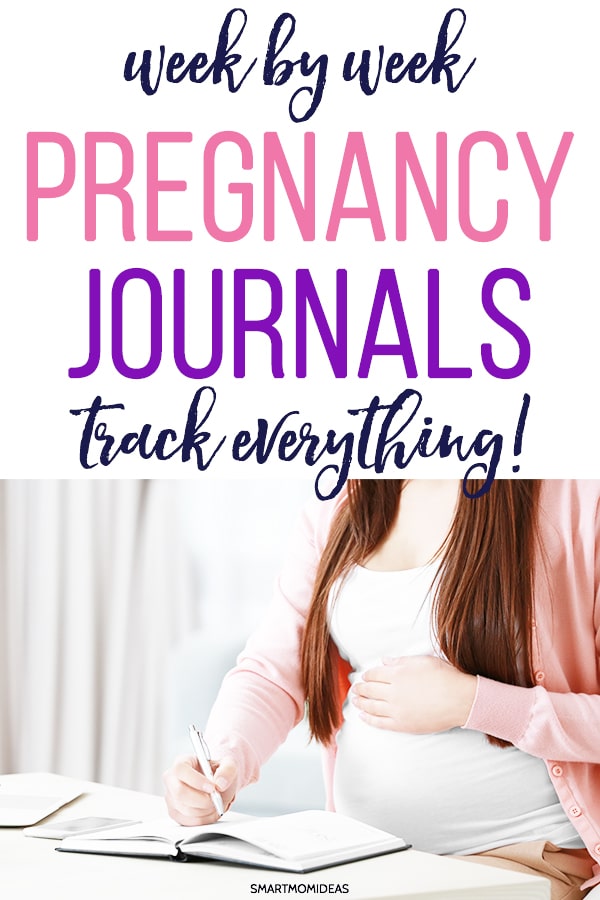 You know, pregnancy brain and all!
Between remembering when appointments are and what to buy in preparation for the baby, the mere thought of recording the actual experience of pregnancy doesn't occur to us.
Thankfully, there are many wonderful journals that will help you do both! You can keep track of your weight, your baby shower, and symptoms as well as those special pregnancy moments all in one book.
Here are some pregnancy journals that will help you prepare not only for birth, but for capturing the unique experience to cherish for years to come and for future pregnancy too!
1. The Belly Book: A Nine-Month Journal for You and Your Growing Belly
While the experience of pregnancy varies from woman to woman, there is one undeniable truth: your belly is going to grow.
The Belly Book focuses on celebrating that journey. This is a pregnancy countdown journal to track your pregnancy journey.
It is divided by trimester and provides space to document your belly's growth, your ultrasounds as well as prompts for writing about morning sickness, food cravings and more.
This interactive guide is the perfect way to preserve the cherished (and not so cherished) memories of pregnancy using an interactive format and some well-needed humor!
2. Happy Pregnancy Journal
The Happy Pregnancy Journal is a daily journal that encourages you to jot down your feelings, symptoms and thoughts each day. Without prompts, this beautiful journal gives you the creative space to write whatever you want.
It's also handy for keeping track of your weight and you diet as well as your hospital bag packing check list and any to-do lists that will make your baby's arrival a smooth endeavor.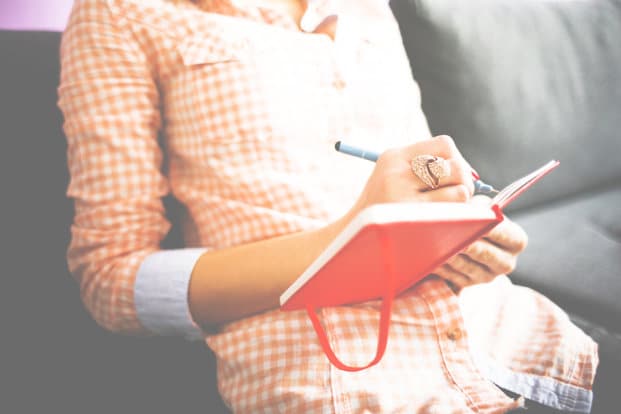 3. Butterflies & Hiccups: A Guided Pregnancy Journal for the New Mom-to-Be
This pregnancy journal not only allows you to document doctor's visits, baby's development and symptoms but it also contains though-provoking questions in order to capture the emotional experience of pregnancy.
Despite the discomfort pregnancy causes, there is a sweet essence to the entire experience that this journal helps to capture beautifully. Divided by month, Butterflies & Hiccups takes the guesswork out of how to truly document this important time of your life. This journal gives you a special moment to track!
4. Erin Condren Pregnancy Planner
This fashionable and functional pregnancy planner is perfect for recording precious moments and memories! Each page features a pop of color as well as prompts and spaces to make tracking your pregnancy a breeze.
The Erin Condren Pregnancy Planner comes with a sticker pack that includes fun sayings like "it's a girl" and "it's a boy" as well as functional stickers to help you keep track of important information.
5. The What to Expect Pregnancy Journal & Organizer
The What to Expect Pregnancy Journal & Organizer is a great companion to the bestseller What to Expect When You're Expecting. Based on a book that provides insight on the realities of pregnancy, this journal not only provides helpful tidbits on the experience of pregnancy but also allows you to journal memorable moments and keep track of appointments, shopping lists and more!
In the end, you will have a beautiful memento filled with the kind of details you may forget as you progress into motherhood.
6. Bump to Birthday, Pregnancy & First Year Journal
Bump to Birthday combines your pregnancy and your baby's first year into one beautifully designed and illustrated baby book. It's the perfect way to document your transition from being pregnant into motherhood.
In the first part of the journal, you can write down week-by-week experiences such as your growing baby bump and even your hopes and dreams for your little one. This is like a pregnancy diary!
Once the baby is born, you can write in those amazing firsts such as your baby's first smile, first step and first Christmas!
7. The Big Sibling Book: Baby's First Year According to ME
If you have a child at home anticipating the arrival of a new sibling then The Big Sibling Book is the perfect way to help your little prepare for the big changes! This journal features easy-to-answer interview questions for your child as well as sticker activities and pages for recording your new baby's first moments.
Not only is this a great gift for an older sibling, but it will make an incredible keepsake for when your baby grows up.
And to be the baby memory book to cherish!
8. Expecting You: My Pregnancy Journal
Expecting You is not so much a journal as a personal letter to your future little one. In fact, I consider it the best pregnancy journal that has everything you need for your pregnancy!
In it, you can record your thoughts, feelings and special observations during pregnancy. Prompts such as "The first time I felt you move was…" creates a deep connection between your experiences during pregnancy and your child.
Imagine the day you can pass this gift off to your child and allow them to share in the experience that brought them into this world.
9. The Pregnancy Journal: A Day-to-Day Guide to a Healthy and Happy Pregnancy
The Pregnancy Journal provides a thorough template in which to track day by day how you feel and how your baby is developing.
This journal doesn't focus on lengthy prompts and instead allows you to write in your weight, appetite mood, baby moods and other memorable details.
Apart from providing journal space, The Pregnancy Journal captures your interest with self-care and baby-care tips as well as fascinating anecdotes about how mothers in historical times experienced pregnancy.
It also has space for labor and delivery details and a small folder for pictures and important documents.
This would make for a keepsake pregnancy journal!
10. Planning for Joy
Planning for Joy is a combination planner and journal that will help guide you through tracking medical information, daily water intake as well as your experience through the first, second and third trimester of your pregnancy. This is the ultimate pregnancy journal.
Tabbed sections make it easy to navigate this journal and it includes 2 pages of full-color stickers to personalize this keepsake. Once the baby arrives, you can track special milestones on the monthly calendars during his or her first year.
11. Bump for Joy
Beautifully designed and organized, Bump for Joy is a guided journal that allows you to write down your thoughts and create useful checklists and pregnancy tracker for trimester by trimester recording. It's a great journal for cataloging the progress from before conception to birth.
It features pockets throughout the journal and pages dedicated to displaying photographs. The journal design is fun and easy to follow so you don't have to spend a lot of time recording these important memories.
Bonus: Oh Baby Planner
If you want a printable pregnancy journal then the Oh Baby Planner is for you! This baby journal has a letter to baby, trimester to-do's, baby name ideas, birth plan and more!


6 Important Things to Do in Your Third Trimester of Pregnancy
While a pregnancy journal can help you keep everything in order the third trimester of pregnancy can be an exciting time but it can also be challenging.
Here are six important things to keep in mind:
1. Increase your iron intake: As your baby grows, they will start to take more iron from you. This can lead to a condition called anemia, which can make you feel tired and weak. To avoid this, be sure to include plenty of iron-rich foods in your diet or take a supplement if recommended by your doctor.
2. Avoid caffeine and carbonated drinks: Caffeine can increase your risk of dehydration and carbonated beverages can cause gas and bloating. Stick to water, juice, and milk instead.
3. Drink lots of water to keep from dehydrating: It's important to stay hydrated during pregnancy and the third trimester is no exception. Be sure to drink plenty of water throughout the day.
4. Watch out for constipation by drinking plenty of fluids, getting enough fiber in your diet, and exercising regularly: Constipation is a common problem during pregnancy, but it can be especially troublesome in the third trimester. To avoid this, make sure you're drinking plenty of fluids, eating fiber-rich foods, and getting regular exercise.
5. Your baby is growing quickly now so get plenty of rest! Be sure to take naps when you can: As your baby grows, they will start to take up more and more space in your uterus. This can make you tired, so be sure to get plenty of rest.
6. Make sure your obstetrician is up to date on your pregnancy and ask any questions or concerns you may have: This is an important time to stay in close communication with your doctor. Ask any questions or concerns you may have about your pregnancy – they will be happy to answer them!
7. You may start to feel Braxton Hicks contractions now, which are practice contractions that help your body prepare for labor: These contractions are usually painless and can happen any time from the second trimester onward.
8. Start thinking about what you'll need for when your baby is born and make a list of baby supplies: This is a good time to start thinking about what you'll need for when your baby arrives. Make a list of baby supplies so you're prepared.
9. Learn as much as you can about childbirth and labor: This is an important time to educate yourself about the process of childbirth and what to expect. Talk to your doctor, read books, and watch videos so you feel prepared for labor.
10. Enjoy your last few weeks of pregnancy – it goes by quickly! This is an exciting time, so enjoy it while you can! Relax and take it easy – before you know it, your baby will be here.
Be sure to take care of yourself and your baby by charting what you drink, tracking your vitamin and minerals, and any questions to ask your doctor in your pregnancy journal!
The Best Pregnancy Journal For You
There ya go mama!
I personally like the Erin Condren Pregnancy Planner because it's just so darn cute looking and is a love pregnancy journal for sure! But, choose a planner that works for you!
Over to you –
Are you using a pregnancy planner to track your week-by-week progress?
And if you need something more, here are my top pregnancy books for you!
Please remember to pin me!