These venues are perfect for your baby shower!
Baby showers are a tradition that has truly stood the test of time!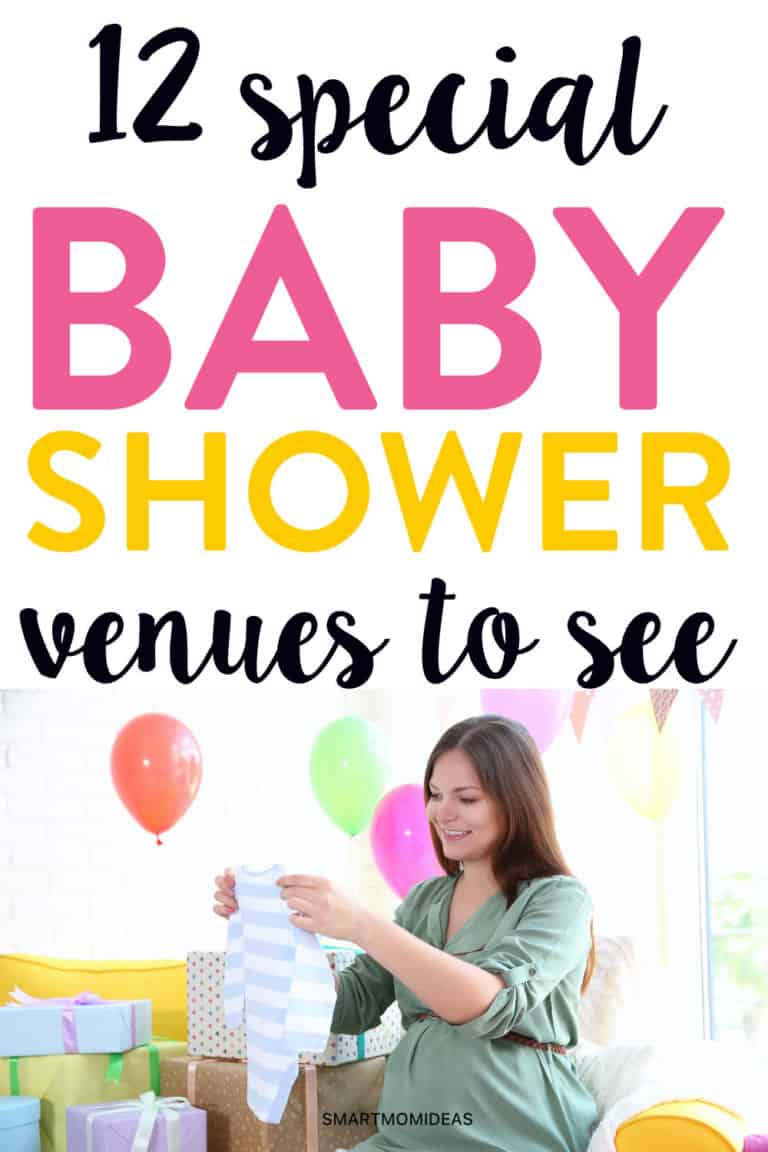 It's more than an occasion to give and receive gifts – it's a celebration of what's to come as you prepare to have your baby and enter motherhood.
Even if this isn't your first child, it is still a momentous occasion worth celebrating!
At its core, a baby shower is an opportunity to gather with friends and family.
However, this tradition usually involves food, decorations, and fun games for the guests to play.
To accommodate these elements of a baby shower, you need the perfect baby shower venue!
To help get you started on planning your baby shower or a baby shower for a friend, here are some amazing venue ideas.
Small Baby Shower Venues
If you're planning a baby shower and looking for a more intimate and cozy celebration, small venues could be the perfect option for you!
They offer a more intimate gathering with fewer guests, making it easier to take part in activities and share special moments with your loved ones.
Something to think about is the number of people you'll be inviting and how many will actually attend.
This will help you narrow down potential venues that fit your budget and size requirements. It's also important to ensure that the venue can comfortably accommodate all of your guests.
Don't forget about the atmosphere and setting of the venue!
Think about what kind of environment would make your guests feel comfortable and at ease, whether that's indoors or outdoors, and make sure that the venue can offer such accommodations.
Some places may even offer food services or catering options, depending on their location.
And don't hesitate to reach out to family members or friends for recommendations on great small venues in the area. This could save you time researching different facilities and give you more assurance that the location you choose will work well for your big day.
But let's check out these small baby shower venues are perfect for a smaller guest list.
1. Tea Room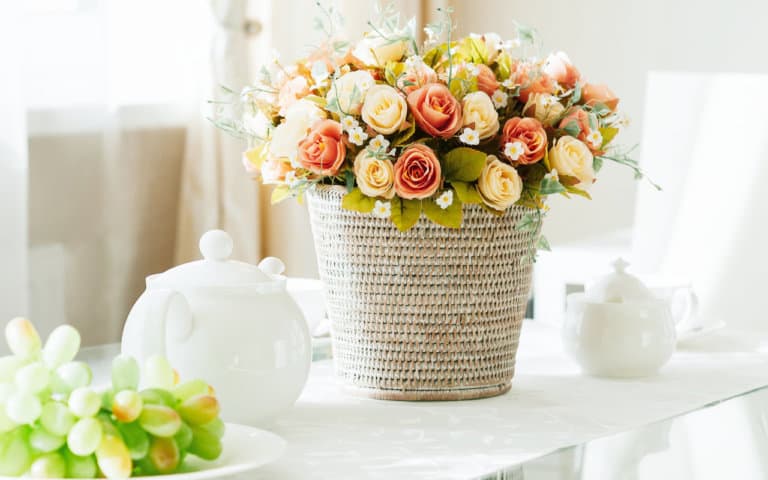 For an elegant and cozy baby shower, why not book an elegant and inviting tea room?
Tea rooms provide an intimate setting where you can provide your guests with tea and snacks while you celebrate this special occasion.
You may even be able to book a private room where you can open your gifts and relax with your friends and family.
Plus, think about the photo ops!
2. Restaurant
For baby showers with a smaller guest list, you can always reserve a table or two at your favorite restaurant.
Some restaurants also have private rooms you can book for your baby shower.
You can ask the staff if it's possible to include some small decorations, like table decorations and balloons.
It's also possible to have the restaurant provide a special menu for your guests – you never know unless you ask!
3. Hotel Room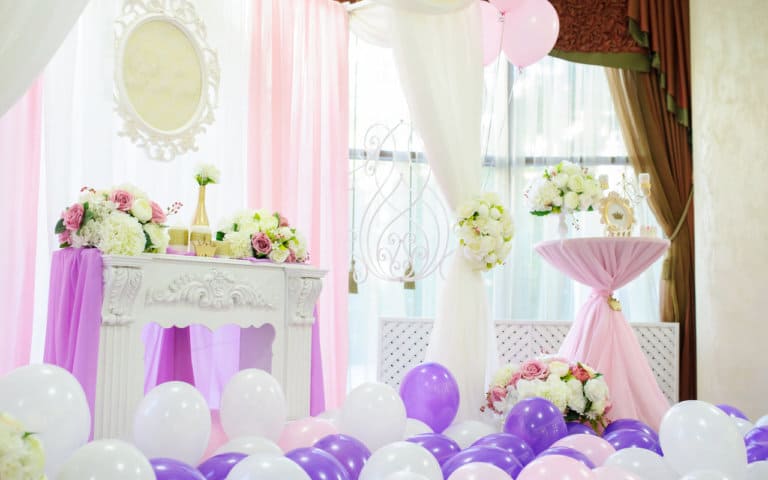 For baby showers that involve only you and a few girlfriends, you can always have your celebration in a hotel room!
This unique baby shower venue takes the burden off planning a party. Instead, you and your friends can enjoy anything the hotel has to offer, such as a restaurant, sauna, pool, and spa.
You don't have to prepare anything – everything you need will be provided by the hotel.
You can also turn this baby shower into a sleepover with your friends by booking a large suite or multiple hotel rooms.
What an amazing way to celebrate a night out with your girlfriends before your new bundle of joy arrives!
4. Bed & Breakfast
Classic bed and breakfasts typically offer a private area for functions where you can host a small baby shower.
Bed and breakfasts have a cozy feel, much like a tea room, and you can let the business take care of the food and drinks.
You can also look into renting an Airbnb for your baby shower, but you may be hard-pressed to find one that will rent for only a couple of hours.
However, it's always worth a shot!
Cheap Baby Shower Venues
Not everyone can throw an elaborate baby shower, and that's okay!
The most important thing is celebrating your baby in a way that brings friends and family together without breaking the bank.
If you're planning your baby shower on a tight budget, here are some awesome and cheap baby shower venues.
5. At Home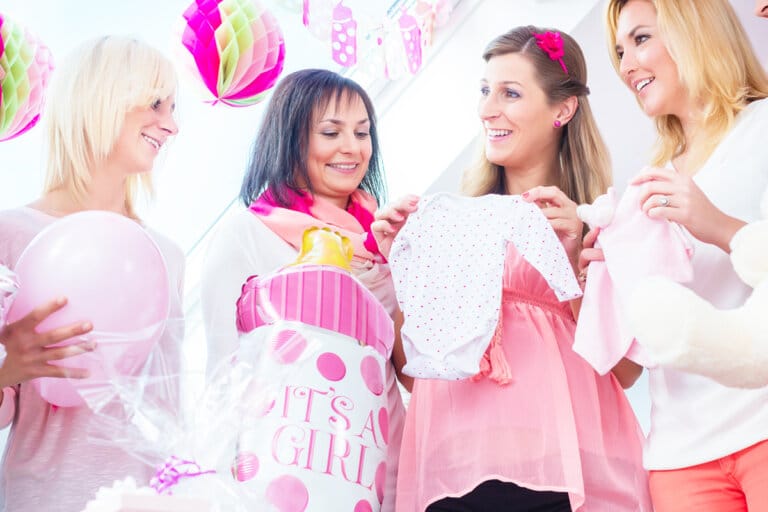 Throwing a baby shower at home, whether it's your home or the home of a friend or family member, is probably the cheapest way to celebrate the special day.
You just have to pay for the food, decorations or prizes. Affordable decorations and prizes can be found at your local dollar store.
Plus, there's no rush to decorate and clean up, and if you do host your baby shower in your home, there's no lugging the gifts from one location to another!
6. Virtually
Hosting your baby shower virtually is still popular, even without all of the pandemic restrictions.
While it's certainly not as fun as an in-person celebration, this may be a great option for moms-to-be.
You can set up your baby registry where guests can shop and have the gifts sent to you by the baby shower date.
Then, you can use Zoom or Skype to video chat with your guests as you open your presents.
You can even play games with your guests online.
No food, no decorations, no fuss – if you're looking for cheap baby shower venues, this idea is totally free!
7. Community Center
Many community centers offer rental spaces for special occasions, such as baby showers.
These spaces are usually low-cost, but some may allow you to use them for free!
Most community centers provide tables and chairs, so you only need to bring food and decorations.
You will be responsible for setting up the party and cleaning up afterwards, but I'm sure your friends and family will be more than happy to pitch in and help.
8. Church Hall
If you are part of a church, you may be able to use a room for your baby shower for free.
Even if you don't attend a church, many will rent out space at a very low cost, such as a separate room or hall used for social events.
However, if you do host your baby shower in a church, stay away from inappropriate games that may offend those who attend.
When booking a church hall as a cheap baby shower venue, remember to bring your own food, drinks, and decorations – and you will have to clean up after the party.
Outdoor Venues for Baby Showers
Hosting your baby shower outside is a great way to save money on a venue!
Just keep in mind that the weather doesn't always cooperate, so you may need a backup plan.
9. Park
The park is a great outdoor venue for a baby shower.
Many parks have picnic tables and BBQs you can use, or you can plan a picnic with sandwiches, drinks, and other finger foods.
You can also do a potluck-styled party and have each guest bring a dish.
Just remember to clean up everything when you are done!
10. Playground
If you plan on inviting guests with kiddos, why not host your outdoor baby shower at a playground?
You can set up an area for the food and gifts, as well as a place for the adult guests to sit while the little guests play.
You can forego the games and decorations and enjoy a relaxing afternoon as you celebrate the arrival of your little one.
11. Beach
If you plan on hosting your celebration in the summertime, the beach is an awesome outdoor venue for a baby shower.
Have your guests bring their swimsuits and towels. You can provide floaties and beach toys for smaller guests.
If it's possible, you can also rent some tables and chairs to set up or use blankets and do it picnic-style.
Imagine celebrating your baby on a beautiful summer day, surrounded by friends and family, and breathing in the fresh ocean air!
12. Backyard
Having your baby shower in a backyard combines an outdoor atmosphere with affordability!
Instead of packing all of your guests in your home, or a friend's home, you can create a backyard party by providing food, fun, and seating.
Although renting tables and chairs can get a bit pricey, ask to see if you can borrow any from friends and family members.
Just make sure you have that backup plan in case the weather rains on your parade!
Places to Have a Baby Shower: How to Choose?
Now that you have some ideas of baby shower venues, how do you choose which one to go with?
Choosing the perfect venue is all about knowing what you want and staying within your budget.
Here are some facts about baby showers to consider when choosing a venue:
Plan the baby shower 3-6 months in advance, especially if you want to book a popular venue.
Baby showers typically last 2-3 hours and include planned activities such as games.
Baby showers usually cost between $100-$1000, which includes the venue, decorations, food, and prizes.
The most popular time to throw a baby shower is between weeks 24 and 32, which is the end of the second trimester and the beginning of the third trimester.
Keep these things in mind as you look at baby shower venues!
Can I Host My Own Baby Shower?
Baby showers are usually hosted by someone else, but there's nothing wrong with hosting your own baby shower!
Many moms prefer to organize their own baby showers with help from friends and family.
Hosting your own baby shower gives you control over the party, the activities, the food – everything!
This is a special day for you and your baby, so why not take the reigns and make it something truly memorable?
The Best Baby Shower Venues!
Is there a baby shower venue on this list you're excited to check out? Is there a venue you're interested in that I didn't list?
Let me know in the comments!
And for more awesome baby shower ideas, check out these posts: