Gear up for hours of summer fun when you add this summer bucket list to your family's summer in 2022!
Most kids would agree that summer is the best time of the year.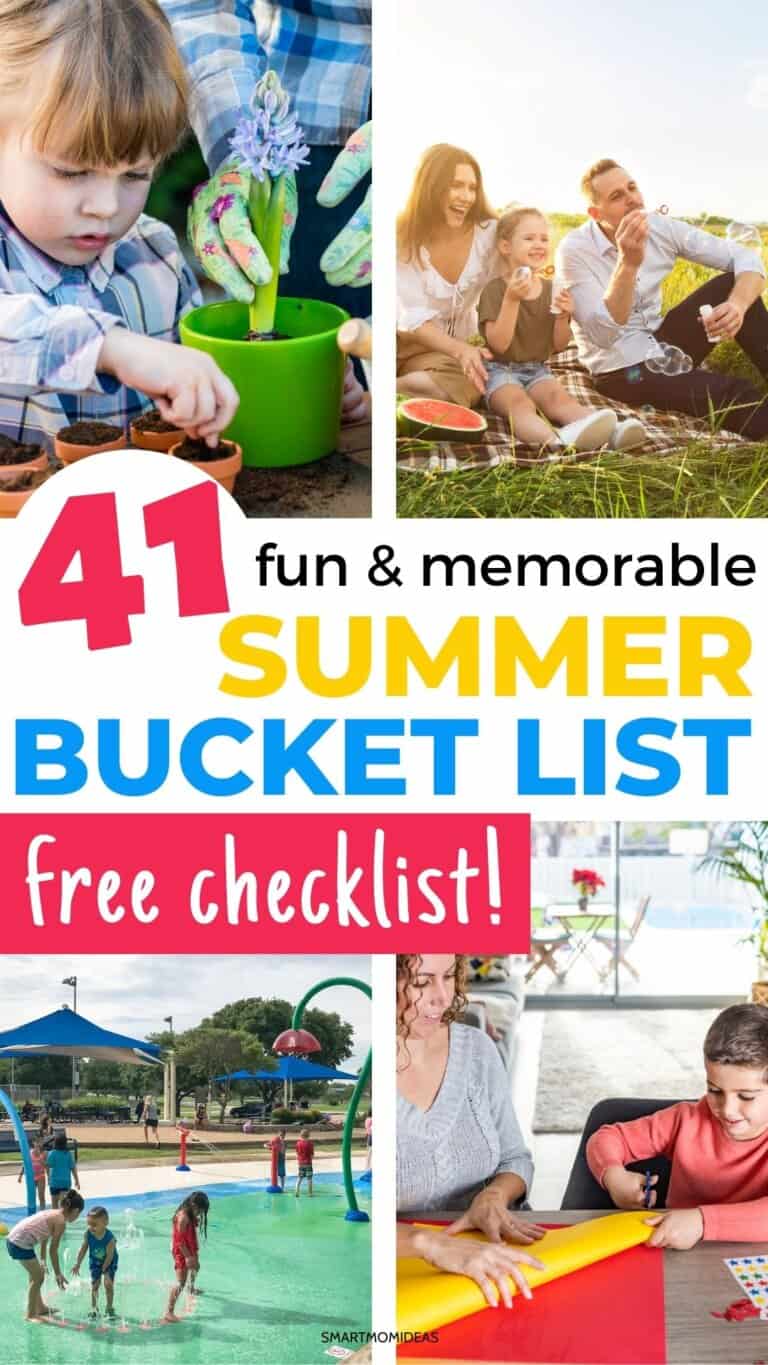 No school, great weather, and flexible bed times!
As parents, we want our kids to have memorable, fun, and enriching experiences each summer.
After all, once they're all grown up, there's no being a kid again!
And this summer will be different for sure!
I know my twins are gearing for a fun-filled adventure this summer and I can't wait to start summer either!
Here are 41 summer bucket list for your the family to do over the summer that will last hours.
Ready?
Here they are!
Summer Bucket List
*Note: This was supposed to be a summer bucket list for 2020. Then it was supposed to be a summer bucket list for 2021.
But now! I can officially publish this summer bucket list for 2022!
Many of these bucket list ideas for kids are free but they involve going to places. Some areas may still be clothed or require masks so it's in the best interest that you research your community places as you make your bucket list!
Make sure to grab your FREE Summer Bucket Printable for kids! It's an instant download and no email required!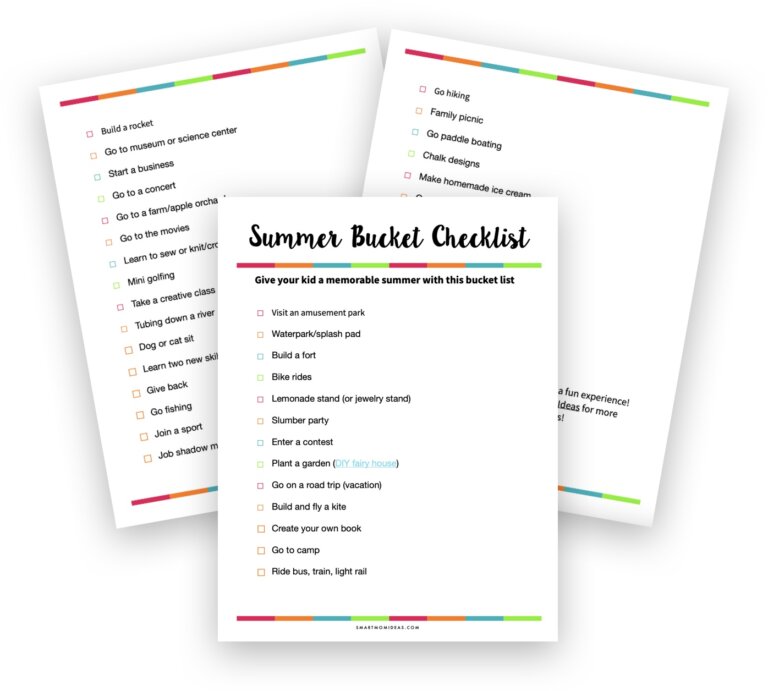 Just click on the image or the link and you can instantly download your summer bucket list for an unforgettable summer for your family!
1. Visit an Amusement Park
Kids love to be entertained by exciting things.
The rides, attractions, games, food, and fun will wear them out.
It will also give you some time alone if you invite their friends and parents (who might be able to chaperone).
2. Water Park/ Splash Pad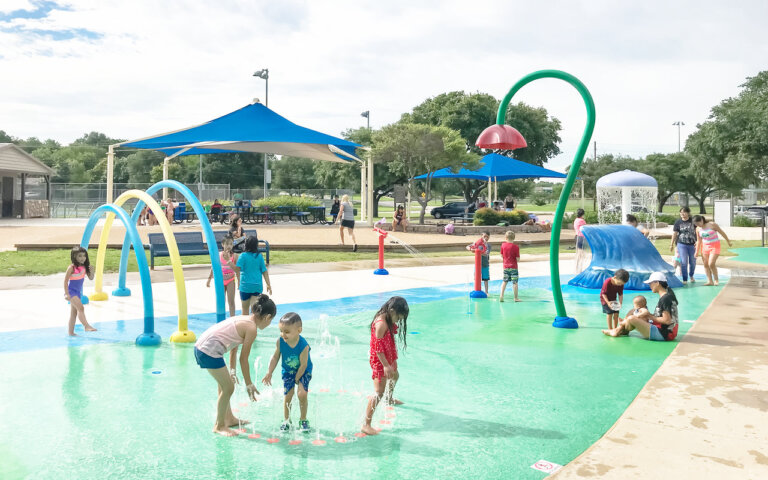 Water parks are a nice way to have fun and cool off on a hot day. Kids can swim for hours and not get bored (unless the sun goes down!) 🙂
If your child doesn't know how to swim yet, even older children 10 and under will enjoy a splash pad or a community pool that isn't very deep.
3. Build A Fort
Live in a home that's surrounded by a wooded area? You know, with a ton of all the good sticks for building forts and teepees?
Then what are you waiting for?! Go out with your child to collect all the sticks, branches and rope you can find.
Let them use their imagination to pretend they live deep in the forest and they have to live off the land.
4. Bike Rides
When's the last time you and your child just….got lost?
Pick a day when you have at least 5 hours to spare.
Leave your home with no intention of running errands. Just pick a direction and go wherever the wind takes you and see where you end up.
You can either pack a lunch from home to eat on a picnic, or you can stop to eat lunch on your journey (consider trying a new restaurant).
This can also be for a teenage summer bucket list!
5. Lemonade Stand
This idea has been around for ages but so what?! It never gets old. 😉
If your child hasn't sold at a lemonade stand before, they've got to try it.
It'll help them become familiar with what business is like as well as how to talk to people.
6. Slumber Party
Sleepovers are a ton of fun.
My twins are almost at that age where they want to have a slumber party!
Kids are always excited to spend time away from their homes and be able to see what it's like at their friends' homes.
If you don't want a crazy summer bucket list, maybe avoid this! I can only image 4 tweens at a slumber party at my house!
7. Enter a Contest
Kids naturally have a competitive nature.
But it's not always a bad thing! Encourage your child to enter a contest doing something they're good at. It could be writing, art, or even coloring!
8. Plant a Garden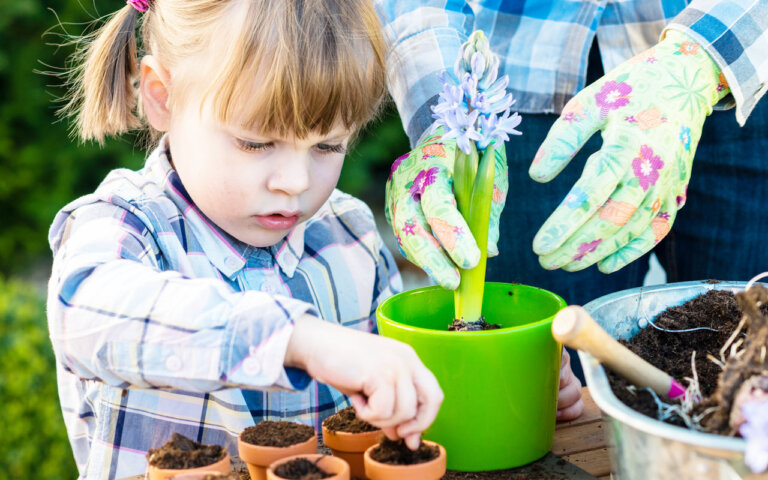 This is both relaxing, engaging, and may even encourage your child to eat healthier.
Both adults and children alike have become so dependent on grocery stores and fast food that the concept of growing and eating raw, healthy foods has become foreign.
There's a sense of confidence that comes from growing anything from plants to fruits and vegetables.
Check out how to you can make your own garden fairy house!
9. Go on Vacation
Maybe you haven't reached your savings goal for that out-of-state trip you want to take.
How about a mini vacay? Explore some awesome place close to home!
Where's that place just a couple hours away that you've heard you've just got to visit?
Set a date, pack your bags, and go!
You and your child can have a great day's vacation. And take lots of pictures, mama!
10. Build and Fly a Kite
Flying a kite is only half the fun.
Engage your child's creativity as they make their own kite from scratch!
11. Create Your Own Book
I love it when my twins do fun activities that are keepsakes I can hold on to for the coming years.
Kids have such an imagination and it's awesome to look back and see what their little minds came up with.
These days children can write and illustrate their very own children's books without costing an arm and a leg.
12. Go to Camp
Camp is truly amazing! I
wish every child could experience it!
The swimming, rock climbing, singing, bon fires, games, and being able to run free and wild is better than staying in the house!
Camp is a great place for your child to brush up on team building and leadership skills.
Girl Scouts (Girl Guides in Canada) and Boy Scouts (Scouts in Canada) is a wonderful cost effective activity you can put your children in during school terms.
The friendships your child will make will surely last a lifetime and they can come away with an adventurer and explorer!
13. Ride the Bus, Train, or Light Rail
Don't ride because you have to…ride with your child just for the experience! Like biking, you can jump on just to see where you end up.
Riding together will give your child a sense of how to get around without a car.
If you're not familiar, it's a great opportunity for you to learn together.
14. Build a Rocket
Want your child to have a blast while learning about gravity and how things fly?
This hands-on DIY soda rocket project will teach them how to build a rocket of their very own.
15. Go to a Museum or Science Center
The children's museum is a low cost way to give your child a good time.
Often times, the exhibits will change every few months or so, so you and your child can visit several times a year without feeling like you've seen it all.
There are a ton of hands-on sensory activities and other projects to help your child learn.
16. Start a Business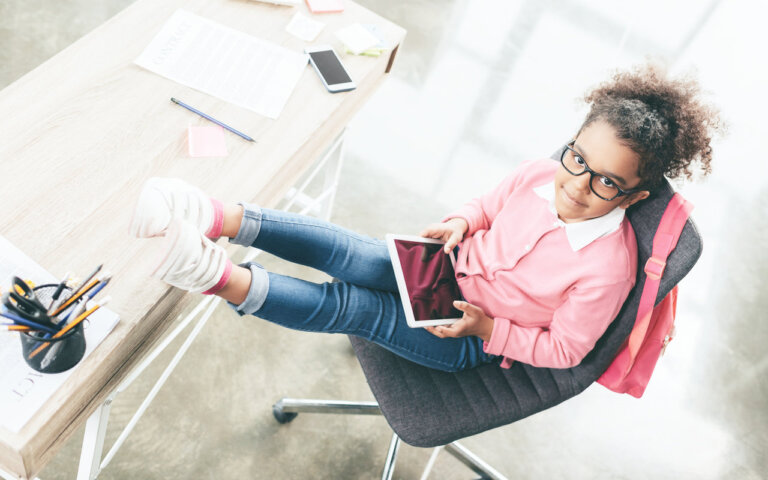 Does your child express and interest in the world of business?
Give them a little taste of it through their own experience.
Use this time to introduce your child to the following basic concepts:
Savings
Interest
Debt (and how to avoid it)
Profit
Giving your time and/or money to help others in need
Check out my post on jobs for kids!
17. Go to a Concert
If it's your child's first concert, how can you make this a special time for him or her?
When they think back to this time in their life, what memories will they have?
If you won't be attending with them, how about you take them out to lunch before the concert and share in their excitement.
Ask questions, and spend that time together.
18. Apple Orchard
Apple orchards so much fun, mama!
Big and little kids can enjoy picking apples and a good ol' hayride.
Some orchards even have an animal farm and other attractions like a gift shop where you can find yummy things like hot apple cider!
You can even use the apples you picked to make homemade apple pie.
19. Go to the Movies
If your child watches movies on more of a rare occasion, he or she might enjoy seeing an upcoming film on the big screen in the theater this summer.
A drive in film is also a nice way to get out of the house (in case your movie theaters are still closed) and see a film just like in a theater-only from the comfort of your own car!
20. Learn to Sew
There's a good chance your local library holds free sewing classes for children.
They teach beginners and then work up to sewing more complex items like hats, pillow cases, and bags.
If you don't know how to sew, this is an excellent skill for you to learn with your child.
It's never too late, mama!
21. Mini Golfing
Sports are always fun and they should always be on someone's bucket list!
Why? Because, what better time than summer?!
Set up a little playdate with your child's friends to play mini golf.
Don't let them judge this sport as boring. Encourage them to give it a try first! It's a ton of fun. Especially with friends. 🙂
22. Take a Class
Every child is good at something.
Whether it's building things, dancing, singing, climbing, reading, writing, or helping others.
Find out what your child's strengths are and get them into a class that will help develop those strengths.
One summer my daughter took a painting class and learned to use clay, charcoal and other forms to create her paintings!
23. Go Tubing Down the River
The demands and disciplines of the school year call for some river time.
It's a great way to spend time as a family.
You'll have plenty of time to talk, relax, tan, and even sleep while you all peacefully float down the river and soak up the sun!
24. Dog or Cat Sit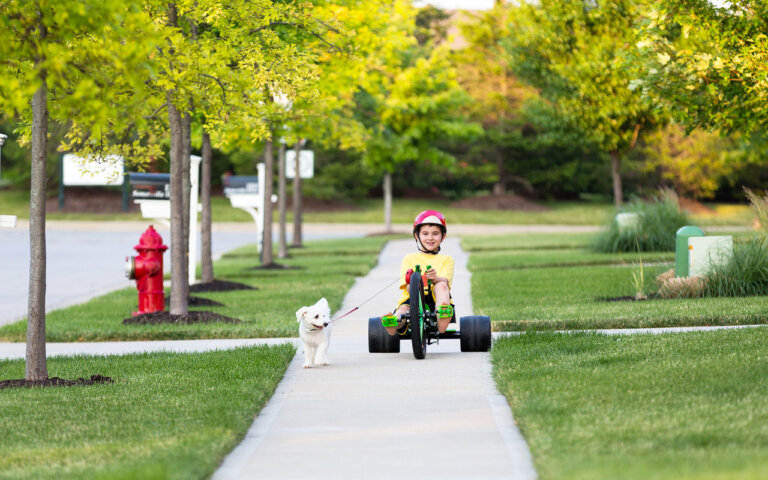 Does your child desperately want you to buy them a pet?
Do you get tuned out when you lecture about how much work is involved in caring for a four legged animal?
Well then, it's a perfect activity for your summer bucket list!
This is the time to let your child get a sample of the work involved from hands-on experience. It may be the only way, mama!
Make arrangements for your child to pet-sit (full-time) for a family member or friend for 5-7 days.
25. Learn Two New Skills
Talk to your child to find out what two skills they want to learn over the summer.
It could be something completely new to them, or something they are familiar with but want to sharpen their skills in.
Adding more skills to your child's repertoire will boost their confidence and show your child that you're invested in their success.
26. Give Back
Talking about love and avoiding selfishness is one thing.
But living a life of kindness and generosity is something that can only happen when we live it out everyday. It doesn't have to be just for the holidays!
Rather than tell your child where and how to show kindness and give back, let your child decide from a place of knowing what it means to them.
There are many hurting people in the world.
Ask your child questions to get him or her thinking about their place in helping others.
And more importantly, help them examine why caring for others is important to them.
Here are a few ideas:
Picking up trash in the community
Supporting our troops
Visiting sick or elderly patients
Volunteering at a shelter or soup kitchen
Feeding the homeless
Donating things to families or individuals who need them more
Cooking for a mother who is pregnant or just had a baby
27. Go Fishing
You're child can't miss this experience, mama!
It's just one of those things that just has to be done while your child is still young.
I'm a little squeamish about touching worms, but my husband doesn't mind.
My children have had a ton of fun catching fish, and it was a great way for our family to bond.
28. Join a Sport
Playing sports is a great way to help build confidence in our children.
Healthy experiences with sports, that is.
The goal is not to pressure our children to bring home the trophies, but to have fun and learn how to be apart of a team.
Every spring/summer my son joins the community soccer program and always looks forward to it once the snow melts in our city!
29. Job Shadow Mom or Dad at Work
If you have a profession that allows you to bring your child to work with you, you should!
Even if your child does not want to pursue your chosen career path, it's still a good idea for them to see what exactly it is that you do everyday.
30. Hiking
Now that summer's here, there's a big temptation to lay around a bit more and grab for the remote and popcorn.
Hiking is a great way to get your child out of the house and smelling the fresh air.
Don't let your child miss out on the benefits of staying active over the summer, mama.
31. Family Picnic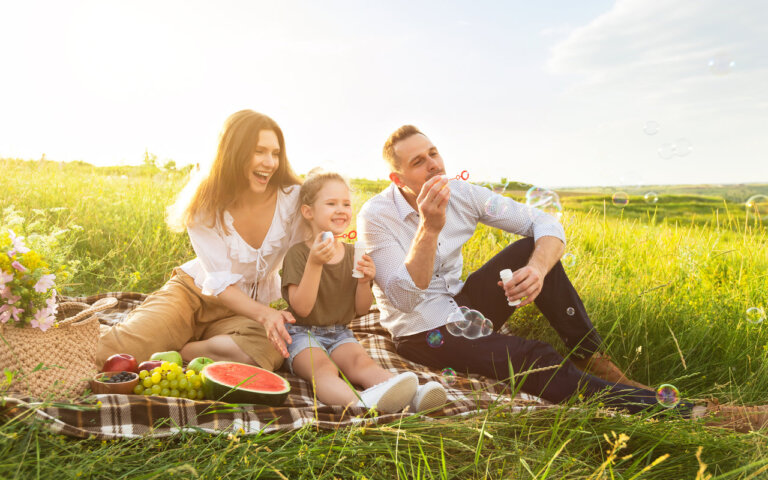 Everybody's got to eat, right? How about changing up the scenery a bit? Take a day to eat at the park or by the lake?
This is the best summer bucket list idea!
32. Go Paddle Boating
Here's a low cost way to have a little fun while strengthening those leg muscles.
It's a great time to have meaningful conversation with your child.
If you have more than one child, this could be a great way to bond with your oldest child and have fun just…talking!
33. Chalk Designs
Chalk is such a cheap thrill for young kids. If you have a big driveway or sidewalk, let your child showcase their artistic ability!
34. Make Homemade Ice Cream
Your child will have a good time making and eating homemade ice cream. All you need is a few ingredients, tools, and an ice cream maker.
35. Go to the Zoo or Petting Farm
Kids can get close and personal with animals at the zoo.
Children are even allowed to pet, feed, and hold some of the animals at the petting zoo.
And then there's the petting farm!
They'll be able to see a variety of different animals, walk around, and some of these places even have train rides!
36. Take a Nature Walk
Nature is beautiful, and we're all surrounded by it.
It's amazing what you can find right in your own backyard or neighborhood. From sticks, leaves, and rocks, to caterpillars.
37. Make Fun Crafts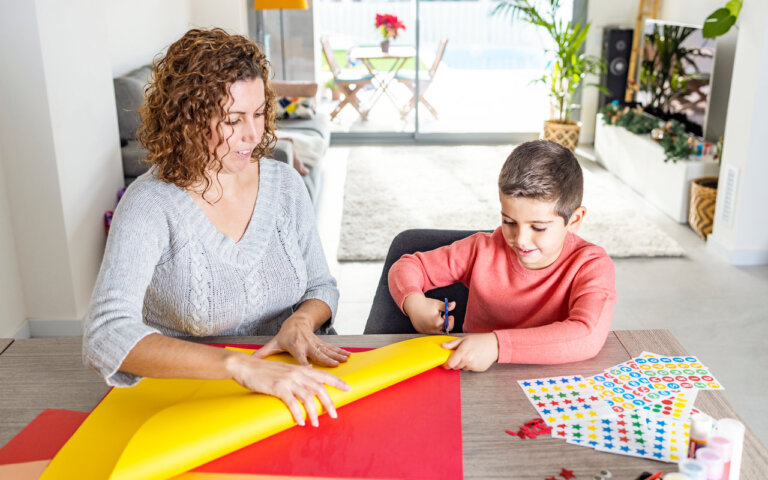 Isn't it cool that there's so many awesome DIY projects for kids nowadays?
Especially pottery! Give your child the chance to create something cool and out of the ordinary.
Check out these 75 easy DIY craft ideas.
38. Make Tye Dye Art
Type dye is a whole lot of fun.
You can dye anything from shirts, hats, shorts, or bags! You can also jazz up your design even more by using fabric markers!
39. Go Bowling
A lot of bowling alleys will run promotions over the summer where kids bowl free.
This is a fun family sport you and your child have to try together! It's a cool hang out spot to spend time with friends and family.
40. Paint or Sketch on Scene
Does your child sketch or paint?
I find it amazing when artists of all ages can create art from their imagination and from seeing it visually.
Give your child the tools they need to sit down and sketch or paint on sight. See what fantastic masterpiece they will create!
41. Get a Penpal
How many of us took a language in grade school, never used it, and lost what little we had learned. Don't let that happen to your kiddo!
Under your guidance, help your child become more fluent in the language they're learning by staying in communication with a pen pal who fluently speaks that language.
Bonus: Print Up Free Coloring Pages
Look –
While it's awesome to tackle a summer bucket list, sometimes you are just too busy to go out or it might be raining that day.
Instead of succumbing to video games or an afternoon movie, why not print some coloring pages the entire family can enjoy doing?
Here are some free unicorn coloring pages and if you have a daughter she may like these free mermaid coloring pages!
Bucket List Ideas to Last Hours!
Okay, mama! There you have it!
A full 41 fun summer bucket list that will keep your child and rest of your family occupied for hours.
With all the stay home orders this summer will finally be a normal summer for all of us.
Where I live it will be the first summer we will actually go out and go to the movies or eat at a restaurant.
We are definitely looking forward to fun-filled summer!
Decide how many of these you want to tackle over the summer.
But don't stop there!
Create a plan of action so your list doesn't get tucked away and your child doesn't actually end up doing what you planned.
The goal isn't even to do all of the activities on your list this summer.
Some will take more time than others.
But the goal is to have fun while getting your child engaged with new people and experiencing new fun things!
It will be the sum of all the little experiences your child has that gives them a satisfying and happy childhood.
Now it's your turn, mama. What's on your child's summer bucket list? Share with us in the comments below.
Don't forget to pin me for later!