Get 6 awesome meal planning ideas when you're on a budget mama!
Before having children, I used to scoff at meal planning. Making dinner shouldn't be that much work, right?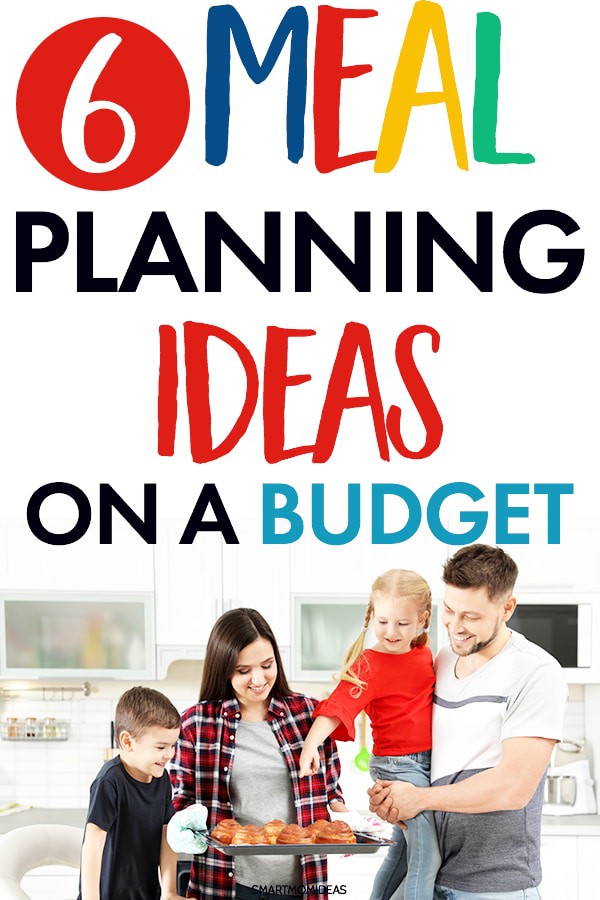 WRONG!
Not meal planning, especially if you have a family, is a waste of time and money!
It happens to moms everyday, the kids get home from school, hubby gets home from work, everyone is starving and you are supposed to whip up dinner out of thin air.
A family's grocery budget can be one of their biggest expenses, but it doesn't have to be. And meal planning doesn't have to be this huge thing that you dread every week.
I want to share with you some of the meal planning ideas that I use while staying within my budget.
1. Use Meal Planning Apps
I absolutely love meal planning apps!
There are many different meal planning apps out there and it might take you a bit to find the perfect one for you.
My personal favorite is Cozi, which you can add a shopping list (which you can print so take to the store so your kids can still play on your phone and be occupied while you are shopping), a meal planning calendar, and is shareable with everyone in your family!
So if you have older kids that have smart phones, or at least can access a computer at school, they can look to see what is for dinner instead of asking you twelve times. Cozi also has recipe suggestions and is free to use!
Some of the other meal planning apps that I have used and suggest are:
Mealboard (great for reusing ingredients)
Paprika (you can save recipes from anywhere online)
Lala Lunchbox (for kids to help meal plan)
BigOven (great for seasonal recipe ideas)
Pinterest (follow my meal planner board)
2. Shop From Your Fridge/Freezer/Pantry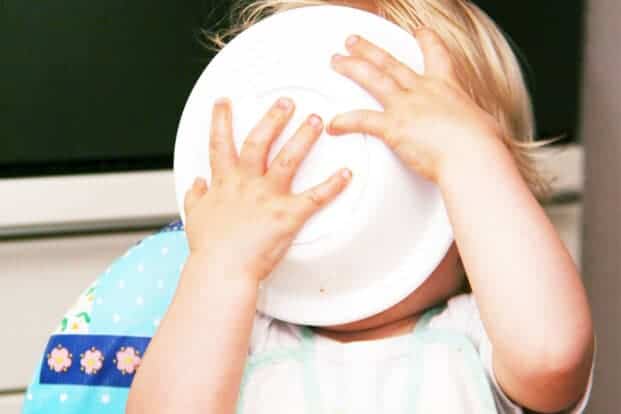 This technique is also known as backwards meal planning.
Traditional meal planning involves finding recipes that you want to make, seeing what you have in your fridge or pantry for it already, and buying whatever ingredients that you don't have to make a meal. While there is nothing wrong with this method, it can get costly.
With some of the recipes you pick you might only have one or two ingredients.
When you are able to shop from your fridge, freezer, and pantry, you are going to save a ton of money by not having to buy a bunch of ingredients.
So, here is how you shop from your existing inventory of food to make a full meal plan:
First, grab a pen and paper and take a quick inventory of what you already have.
Start with your fridge and anything that you need to use up that might go bad soon or containers of things that there is only a little bit left.
Then move onto your freezer and list things that you either need to use up or that you have a lot of.
If you have multiple freezers, make sure to label on your sheet where the ingredient is located so you won't forget later (like your chest freezer or fridge freezer).
Then move onto your pantry. Again, list anything that you need to use up or that you might need to replace soon.
Once you have a full inventory start putting together your meals.
There are things that you will have that are bound to go together that you can make a meal out of.
For example: a bunch of leftover tortillas, canned black beans, and a few dozen eggs?
Freezer breakfast burritos (more on that in a minute!)
Then, take a look at your local grocery flyers for anything that you might need that is on sale.
This could be things that you either need to restock or ingredients you need for your current meal plan.
Then put together your final grocery list of everything that you will need to complete your meals and stock up on sale items.
You are also going to want to put your meal plan down on a calendar.
This can either be on a paper calendar in your kitchen or on your meal planning app, or both! These magnetic meal planning calendars are great.
I have also seen where you print out a blank weekly or monthly calender and place it inside of an 8×10 frame from the dollar store.
This way, you can use a dry erase marker to write down your meal plan. Just make sure you have a backup in case your kids decide they want to erase your writing and draw all over it (not that I would know about that).
3. Have The Right Supplies
Meal planning supplies can be everything from your favorite recipe books to meal prep containers.
You will figure out what works best for you and your family. I have a few suggestions that work well for busy families that are always on the run and don't always have time to sit down together and eat meals.
Meal prep containers are great for taking lunches on the go or warming up dinner while working late.
There are a bunch of different kinds that you can get, glass or plastic, single, double, or triple compartments, round, square, or rectangular.
Snack containers are great for packing up perfectly portioned sized snacks for both kids and parents.
It's so easy to be able to prepackaged nutritious snacks for your kids and be able to quickly grab them before you run out the door to their after school activities.
You can even make a snack drawer in your fridge that is dedicated just for kids snacks that they know they can grab anytime they are hungry.
Reusable yogurt cups are great for lots of different snacks and can be used for more than just yogurt. Things like chips and dip, veggies and drip, yogurt and fruit or granola, and even trail mixes. If you are afraid that your kids are going to lose your containers, you can also get disposable parfait containers.
Freezer bags are a must if you are doing any type of meal prepping with freezer meals. Good freezer bags help to keep your food fresher and freezer burn at bay.
Labels! I can not stress labeling your food enough. Whether you are putting it in the fridge or freezer, label what it is and add either when you made it or a "good by" date.
It doesn't matter how good you think you are at remembering everything with your meal planning, you are bound to forget what something is or when you made it. This will only lead to wasted food, and that is exactly what we are trying to avoid! While these labels are technically made for restaurants, they have all the info you would need to label your foods.
I prefer these reusable and erasable food labels.
Foil pans with lids. If your meal planning contains freezer meals, then foil pans with lids are a necessity! These are great for making things like lasagna, casseroles, and pasta dishes and freezing them. Then all you need to do it take them out in the morning to thaw them and pop them in the oven just in time for dinner.
4. Stock Up On Sales
Have you ever seen the show Extreme Couponing? I give those people massive credit! Extreme couponing can save you a butt load of money but is pretty much a full time job.
While I do not consider myself an extreme couponer, I do page through my local circulars while meal planning to see what I can stock up on and what sale items I can use in my current meal plan.
5. Cook Once, Eat Twice
When you are doing your meal planning, try to figure out what you can make that you can use the leftovers in another meal. For example, if you make tacos one night you can either use the leftover taco meat for a taco salad or make freezer burritos.
Overtime you should be able to get into a routine of making meals and knowing what to do with the leftovers.
6. Freezer Meals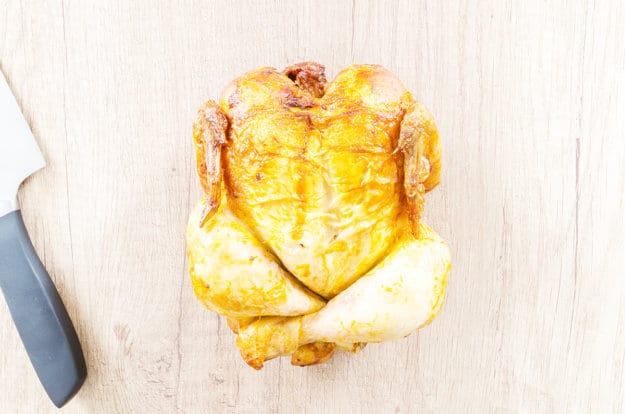 I am a huge fan of freezer meals and making things in bulk and freezing them.
There are a ton of resources online for freezer meals. You can make individual freezer meals and freeze them in meal prep containers, larger family meals and freeze them in the large aluminum pans or in plastic freezer bags. You can even make freezer meals that go straight into your instant pot!
Individual freezer meals are great for grab and go situations, like hubby's lunch.
He can toss a meal in his lunchbox before walking out the door in the morning and it will be thawed and ready to microwave by lunchtime.
I also like to make large batches of frozen breakfast items.
Things like muffins, breakfast burritos, pancakes, waffles, and breakfast bowls are all great options for a quick and hearty breakfast for a busy morning.
There Ya Go!
Meal planning can be a little bit overwhelming when you first get started, but just take a deep breath and think about all the money that you will be saving!
Many of these budget meal planning ideas can be used together to make your life easier.