Get the best meal planning app for those crazy nights!
Figuring out what to eat and then seeing if you have all the ingredients for that meal is a challenge for moms. Am I right?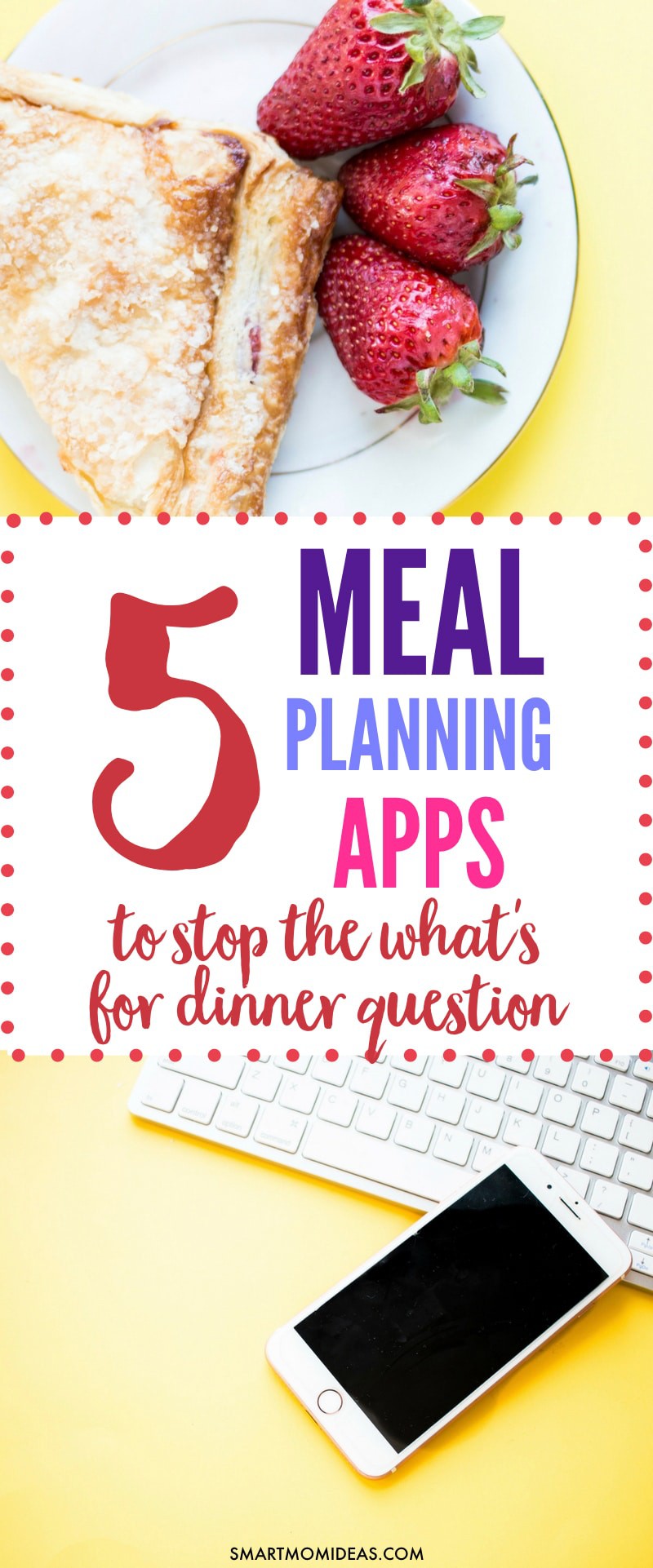 My kids are in this picky phase lately and trying to feed them healthy kid snacks are always hit and miss.
Luckily both children enjoy yogurt a lot so we do a lot of smoothies in this house!
But, you can't have a smoothie for dinner!
Or can you?
Ha!
So once 3 pm rolls around, you start hearing from your family the dreaded question of the day:
What's for dinner, mom (honey…from the hubby)?
To make it easier, there are these meal planning apps that can literally save you time and money (and headaches).
I don't use a lot of apps, but my meal planning app is essential for my family.
Check out the best 5 meal planning apps to make dinner ideas easier to come to you moms!
I hope you like them 🙂
A Meal Planning App for Busy Moms
1. MealBoard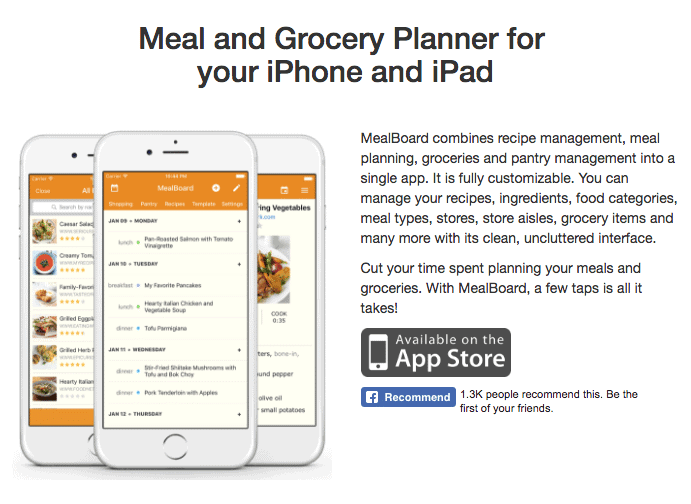 I don't like to waste food. When I plan my meals I try to re-use ingredients and come up with new meals for leftovers. But, there are times when I never use that celery stalk or that extra spoonful of paprika.
Well, MealBoard makes that go away. This meal planning app holds your:
all of your meals you put in
grocery list
what's in your pantry
and more (like add your coupons
MealBoard will look at your meal plan and grocery list and will recommend other meals based on the leftover ingredients from your list. Not bad for an app eh?
What's great is that you can create your meals with MealBoard and then import your recipe (from Allrecipes for example) right to MealBoard.
Let's see more about how you can plan your meals.
Meal Planning with MealBoard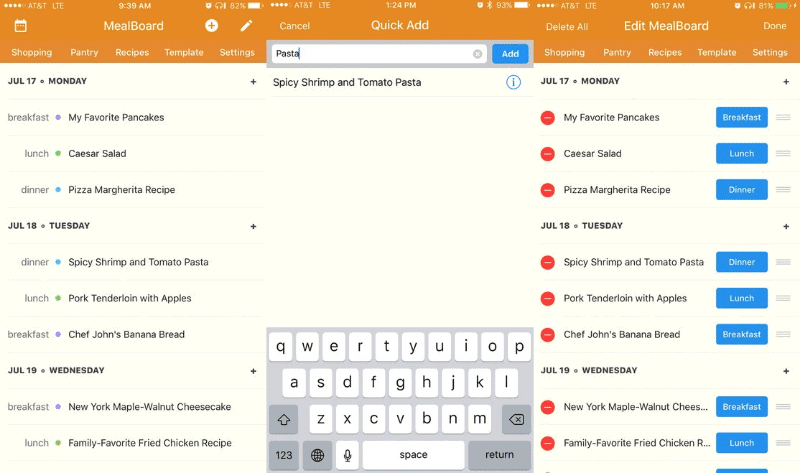 When you open this app you're taken here – your week. It's blank and you need to fill it out. This app holds your recipes that you imported and by clicking on the "+" icon in the upper left-hand corner you can place that recipe on any day.
Your Digital Pantry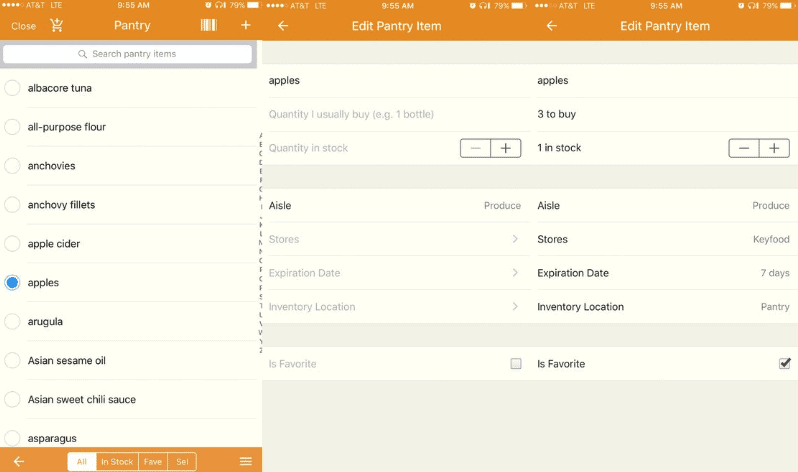 MealBoard keeps your ingredients from your grocery list and meal plan in its pantry. If you're wondering if you have enough cinnamon for those cinnamon buns, MealBoard will let you know (and let you know when you're running low too!) It takes all the thinking about what's in your pantry!
MealBoard on Apple – $3.99
2. Paprika
What's great about this meal planning app Paprika is that not only is it a recipe tracker and grocery list keeper, but that it allows you to have any recipe from anywhere online! Be it at a recipe site or from a blogger! Yay!
I get a lot of my recipe ideas from Pinterest, so this is perfect for the mom blogger!
Just find the recipe, pick it and save it.
And when it's time to cook your recipe, you can leave the app open and it will scale your ingredients based on your family size.
3. Cozi
Cozi is a family meal planning app organizer. I don't know about you, but if I don't have a system in place to organize my day, my life and house is a mess!
Cozi makes it simple for you and your family. This app has everything, including recipes and meal planning!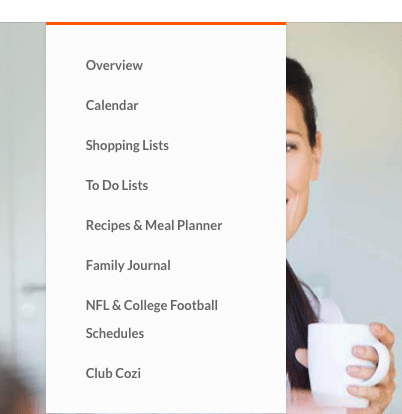 To get started using Cozi, sign up and set your household name and image. You can also add your family's name when setting up your profile.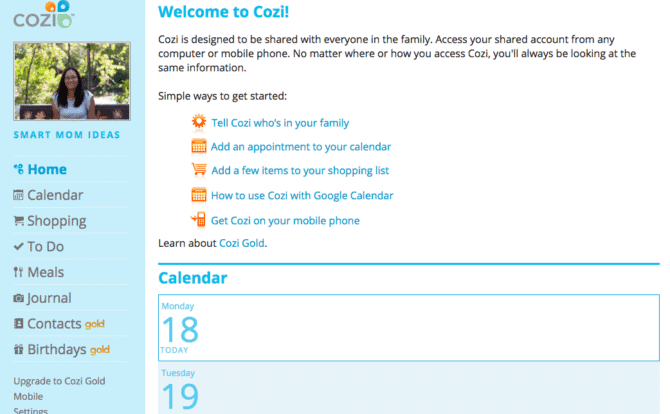 From here you can go into your shopping menu item and create your list. Cozi makes it simple by populating suggestions as you type: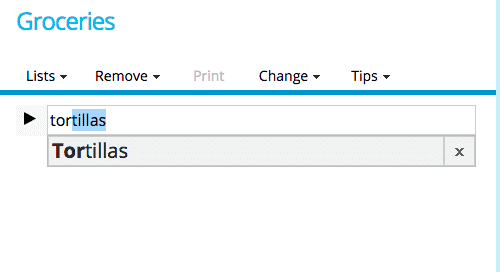 You can then print your list when you go shopping.
You can even create your meal plan within the meal planning app and then you can write up your recipes and know they'll never get lost or spilled on!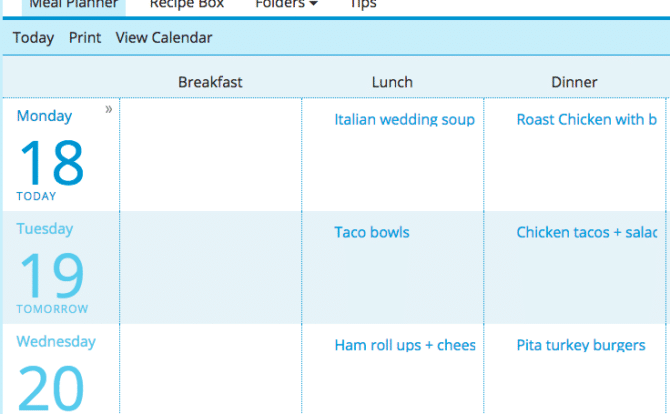 Cozi is free to use!
4. Lala Lunchbox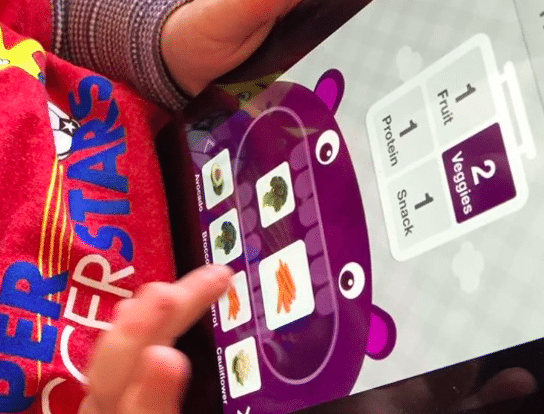 If you have children in school – like I do – then you know figuring what they'll eat or bring for lunch can be a monumental task.
Especially since they might have some ideas of what they want.
Well, the Lala Lunchbox app – a fun meal planning app – makes it fun and education to help kids understand good types of food for lunch.
Once they set up their profile, they choose a monster. From there they get to set up their lunch in terms of categories. The parents can always override this or have control of this.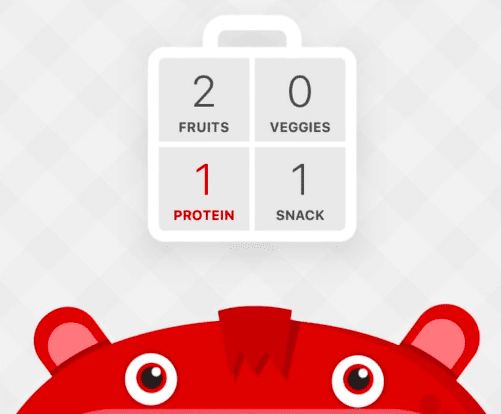 From here the child can choose what they want for lunch. And when finished, can feed their monster!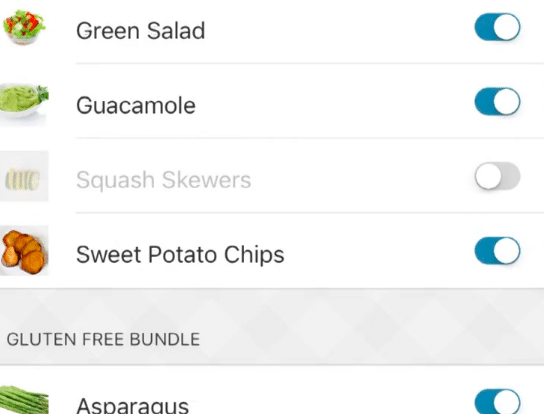 Pretty cool huh?
5. BigOven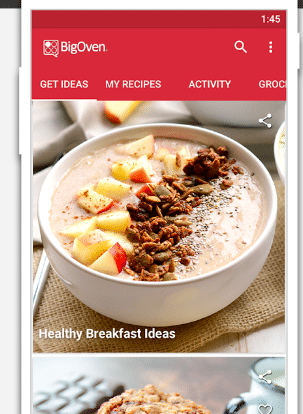 BigOven is a recipe keeper meal planning app. If you want something simple and digital, then this is the app for you. My recipe book is old and tattered so I like to have a backup copy of my tried and true recipes (enchiladas anyone?) somewhere online.
With this app, there are four ways you can add a recipe – type it, copy it from somewhere, upload a photo of the recipe (the easiest for sure) or clip it from a site (another easy way).

There are over 350,000 recipes moms! It's free to use!
Meal Idea Hack
Raise your hand if you primarily use Pinterest to find recipes! I do, I do.
Instead of using a meal planning app, why not try this out!
Pinterest has made it super duper easy to categorize your meal ideas without creating a million board topics on your Pinterest profile.
It's called Pinterest Sections!
Just create a new board and call it Family Meal Ideas or Recipe Box or something like that. Then you can create your sections based on your meals.
For me, I did dinner recipes and pasta recipes.
Some other meal ideas are:
Healthy snacks
BBQ recipes
School lunch ideas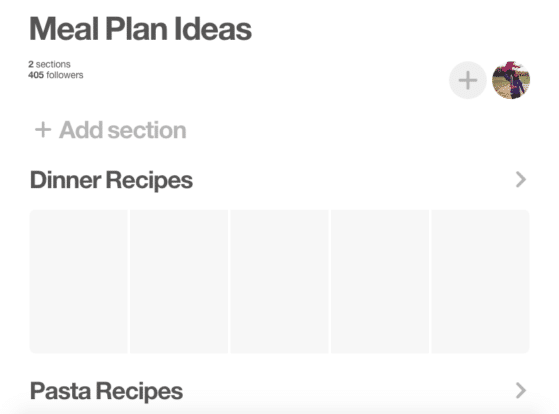 The Meal Planning App for You
Your family won't ever have to ask your that dreaded question every day – "mom, what's for dinner?"
Yes!
Out of all the meal planning apps, my overall favorite meal planning app is Cozi. What's yours?