Here are some great Christmas traditions you can start for your family
Christmas traditions bring together generations of family members.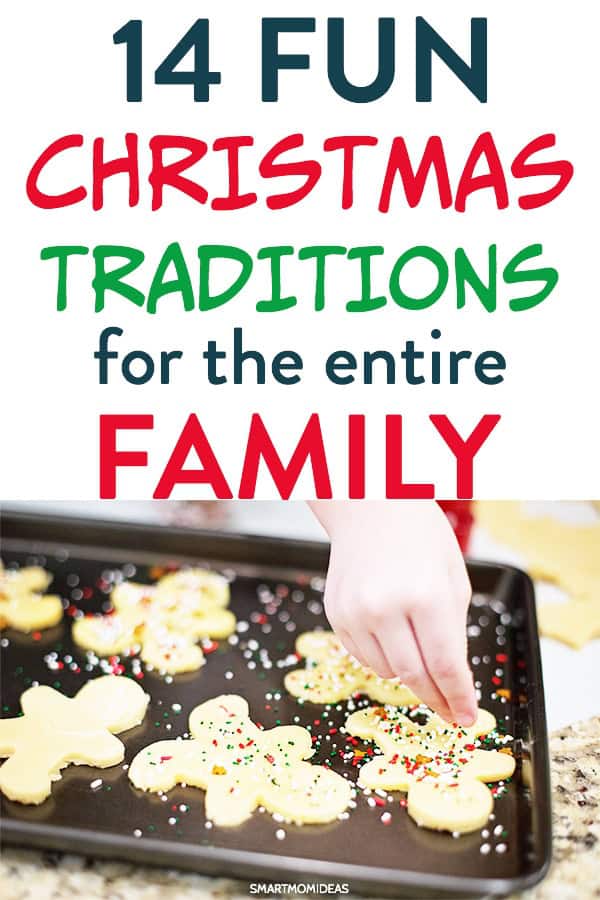 It doesn't matter how much you like each other the rest of the year or how often you talk to or see your other family members.
Christmas is a time to bridge the gap and enjoy spending time with ALL of your family members.
Yes, even your crazy Aunt…
If you don't already have some Christmas traditions to start for your family, why not start some?
Here are 14 Christmas traditions to start for the entire family.
1. Put Up The Christmas Tree
Putting up the tree signals that the Christmas season has officially begun.
Pick a specific day of the year to get out all of your ornaments and put up your Christmas tree. This can include going to cut one down or getting your artificial tree out of storage.
This is the perfect Christmas tradition to start with your baby!
Many people choose the day after Thanksgiving (if they aren't too tired from Black Friday shopping) or a few days before Christmas.
Pick whatever will work for your family and make an event out of it. You can even combine it with the next tradition and watch a movie while you are stringing lights.
2. Watch a Favorite Holiday Movie
Holiday movies are great. They are the perfect excuse to bundle up on the couch with some popcorn and a mug of your favorite hot chocolate. Plus this is one of the fun Christmas traditions to start once your children are excited to watch movies.
There are so many holiday movies to choose from, here are just a handful of our family favorites:
3. Do Something Charitable
While for many the holidays are a time of joy and plenty, there are still many who struggle during the holiday season.
Some people might not have family to help take care of them or enough food to eat. Keep this in mind when you are thinking about how much you are going to spend on your kids Christmas gifts.
This is one type of family Christmas traditions to start doing this holiday season.
There are many different things that you can do during the holiday season to help give to others, whether it is time, money, or goods.
Here is a short list to get you started:
Declutter and Donate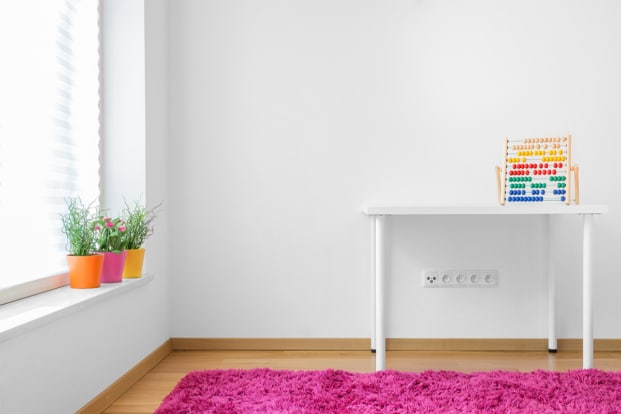 The holiday season is a great time to go through things in your home that you no longer use and get rid of them.
Kids clothes that no longer fit, toys they no longer play with, books they don't read, and electronics that they don't use. This goes for you too mom and dad.
Instead of donating your gently used items to thrift stores, contact your local shelters to see if they need any of the items you are getting rid of.
If they don't try selling them and purchasing items that they need, such as personal care and hygiene items.
This also works for pet shelters, which are always in need of food and cleaning supplies.
Do A Donations Drive
While this might be a big task to task on by yourself, you can work with other local non-profits that you are associated with to help.
Churches, youth groups, and scouts can all help to organize local donation drives as well as help provide volunteers too.
Some great types of items to do donations for during the holidays are toys, winter coats, boots, and other cold weather necessities, non-perishable foods, and blankets.
If you are doing a donations drive for a specific organization, each out to them and ask what they are need of and try and collect those items.
Food Bank
Donate your time to a local food bank.
This can involve organizing donated food, preparing food, and serving food. Food banks generally have an increased need during the holidays, which means they also have an increased need for volunteers.
Visit A Nursing Home
There are many individuals in nursing homes that either don't have family or their family does not visit them.
Take your kids to sing carols, read books, or even just to sit and talk with people in nursing homes that don't get many visitors. They will appreciate it more than you will ever know.
4. Advent Calendar
Remember the classic advent calendar where you got to open each little compartment in the cardboard tree to get a piece of candy?
Share that nestalgia with your kids and do an advent calendar with them each year.
It can be as simple as the chocolate variety (a favorite of moms everywhere) or something more personalized to what your kids love. There are even Lego advent calendars!
5. Build a Gingerbread House
This one is really fun for the little ones.
You can get a premade kit that includes everything you need to put together a beautiful gingerbread house, even pre-baked gingerbread cookies.
If you would like to bake your own but still want to have that authentic gingerbread house feel, then you can use these neat silicone baking sheets that are formed with all the essential gingerbread house pieces.
It's fun to let each one of the kids and adults in the house build their own personal gingerbread house and see what everyone comes up with. By the end you can have your own little village.
Not a fan of gingerbread but plan on eating your house, use graham crackers instead!
6. Go Christmas Caroling
Christmas caroling is a time honored tradition that dates way, way back.
This is one of the first Christmas traditions to start with your husband. I sure did!
Grab your friends and family and a classic Christmas caroling songbook and start decking your neighborhood with beautiful music. Good singing voice not required.
7. 24 Days Of Books
If your kids love to read, encourage them with 24 days of books!
You can purchase packs of books and wrap each one of them individually. It's exciting for kids to be able to open a gift every day leading up to Christmas and also encourages them to read each day. If they are shorter books, sit down and make it a tradition to read the book with them after they have opened it.
8. Drive Around And Look At Christmas Lights
There are always those neighborhoods that go all out with the Christmas lights, like they are all competing with one another on how can have a higher electric bill during the month of December.
Pack the family into the minivan with cups of hot cocoa and take a drive around to look at the Christmas lights.
There are many towns that also decorate their local parks with Christmas lights. If you are able to find a dancing lights show in your town, go see it! They are so neat and the kids will love it! They are light shows that are choreographed to music that you tune into on your radio.
9. Bake Some Cookies For Local Service Workers
Your mail person, UPS delivery person, gardener, housekeeper (if you are lucky enough to have one of those!), give them a little something special over the holiday season. Everyone loves Christmas cookies!
So why not bake a bunch and share with all of your service workers that you come in contact with on a regular basis. Don't forget to add a special little note thanking them for all their work. You can even buy (or make if your crafty) special thank you cards for your mail person.
10. Exchange Names On Thanksgiving
It's always fun to exchange names to buy other people gifts that you normally wouldn't.
Make it a tradition to put everyone's name in a bucket on Thanksgiving to exchange gifts on Christmas. This is really fun for large families that might not see each other a whole lot. You can add a few suggestions of what each person would like for gifts.
You can also split up and kids will pick other kid's names and adults will pick other adult's names.
11. White Elephant Gifts
If your family is full of jokers, white elephant gifts are great! This is your family's chance to really kick up the hilarity factor. Like this Taco Bell Survival Kit:
12. Elf On The Shelf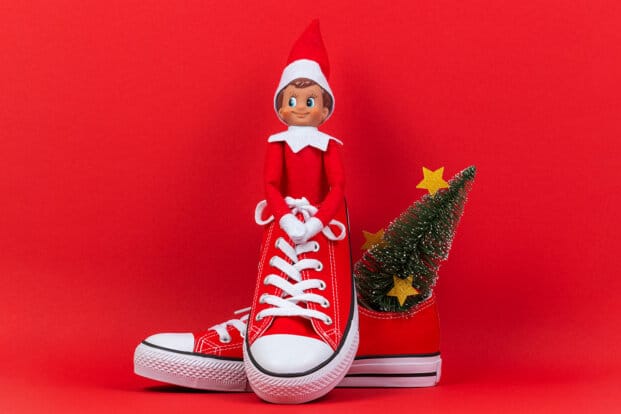 Elf on the shelf is such a fun and creative thing to do with your kids. There are a TON of different ideas for elf on the shelf, if you need some to get started, here are 24 easy and last minute elf on the shelf ideas.
The great thing about Elf on the shelf is that your kids will come to expect those mischievous elves every Christmas. So get yourself on Elf, name it, and make it a part of the family during the holiday season.
13. Make A Keepsake Ornament
Many times kids will make keepsake ornaments in school, which is often a decorated picture of them.
You can also make it a family tradition to create a family keepsake ornament for each year. It could be as simple as cutting out a pattern or everyone's hands out of different shades of green paper and stacking them to make a cute Christmas tree.
Or turning a funny photo into a keepsake.
14. Take A Funny Family Photo
Whether or not you send out Christmas cards to all of your friends and family, you should at least take a holiday photo as a keepsake.
There are tons of different things that you can do to make a funny family photo. Ask the kids for their ideas and see what kind of craziness you can come up with. Here are a few ideas to get you started:
Reenact a scene from your favorite holiday movie
Face Swap with your kids
Tie up siblings with Christmas lights
Take 80's themed pictures featuring your pets (and ugly Christmas sweaters)
Print out giant pictures of your face and put over your face in the picture
Take a picture in the reflection of a Christmas bulb
*Pro Tip-If you know how to use photoshop, you can get really creative:
Put yourself in your stockings
Trapping your family in a snowglobe
Bonus: Christmas Eve Pajamas
A fun Christmas Eve tradition to start is having Mrs. Clause "give" the family Christmas pajamas!
My in laws started this when my twins were small and we have continued this memorable Christmas tradition ever since!
Starting a Christmas tradition now will be something your kids will remember when they have kids.
Keep those fun memories alive with some Christmas traditions your entire family will enjoy!
Please pin me!