Get your hands on one of the best hands-free pumping bras on the market! No more hassle and NO more stress!
You could spend your time wishing there were more hours you could squeeze into each day. Or, you could get more done by managing your time differently.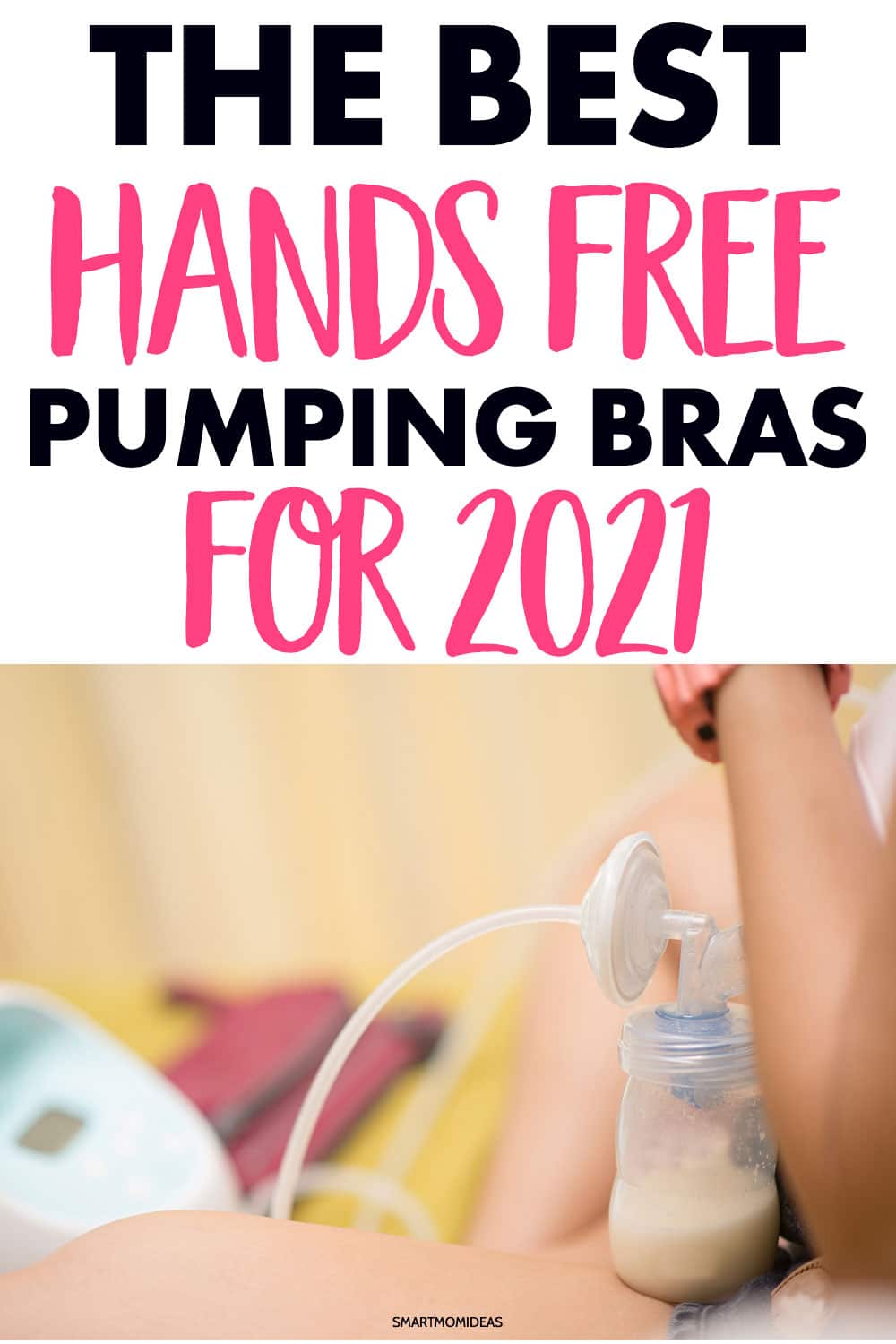 Starting with one small easy tweak.
And that, mama…is a hands-free breast pumping bra…
It's almost magical, really. Assuming that each of your pumping sessions last about 15 minutes each, you gain an additional 30 minutes to 2 extra hours each day!
I'm sure you already have some things in mind that you would do if you had free hands while you pump.
What are they? Finally picking up that terrific book again? Is it squeezing in time to work on your home business? Or how about tweezing your eyebrows while you listen to your favorite song?
These hands-free pumping bras are created to make your pumping process simplified and easier. And with that, life just gets better!
So, let's dive right into it. Here are the best pumping hands free pumping bras on the market for 2021.
7 Best Hands Free Pumping Bras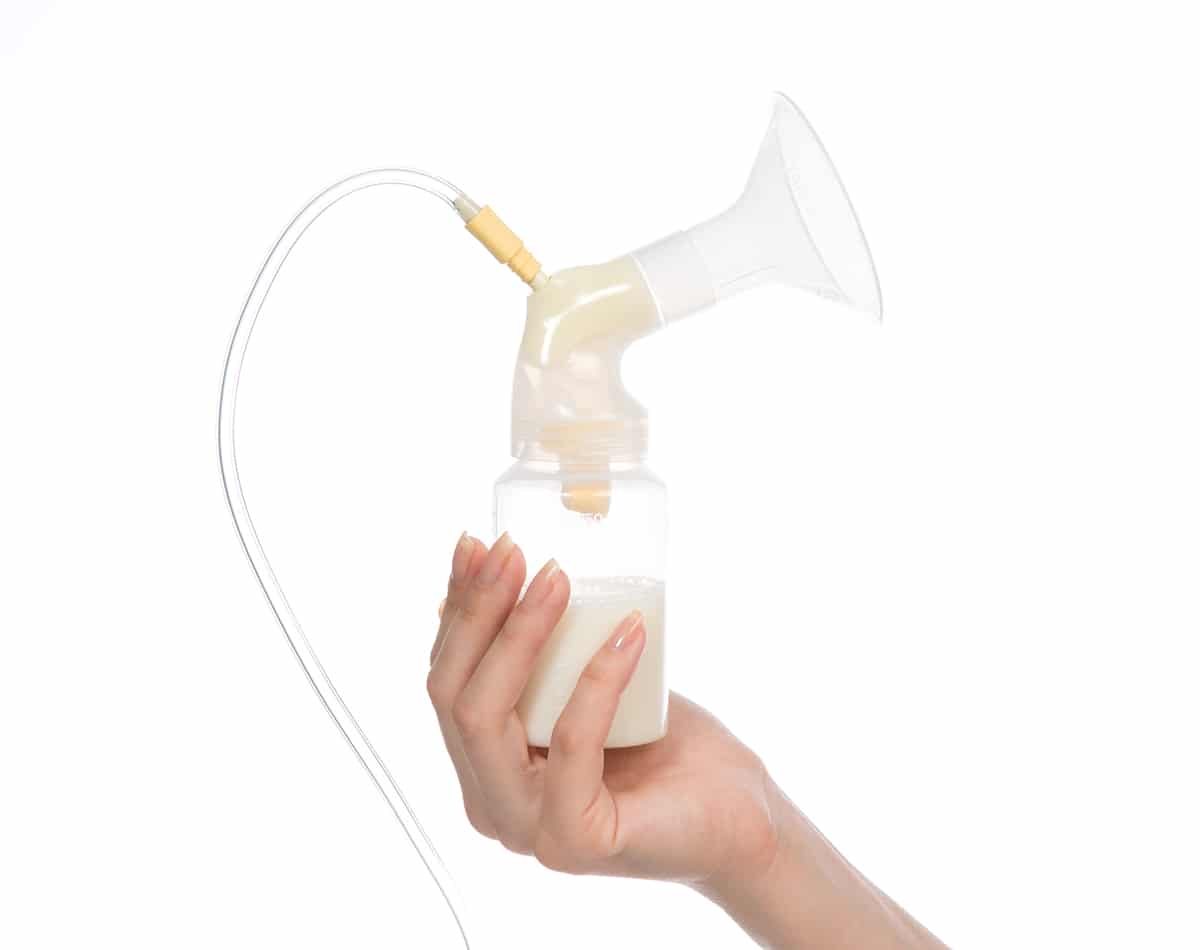 1. Pink Simple Wishes Signature Bra
This bra is designed to for you to get the job done with peace and no hassle. The best part? You don't have to choose between comfort and a fashionable choice. Simple wishes gives you both!
Adjust the velcro and the left and right zippers to position the flange exactly where you need it. If you're on the bustier side and have been trying new bras left and right with no success, try this bra before you rip your hair out. 🙂
This brand has built their bras to favor busty women.
2. Pacasso
Is comfort your number one must-have when it comes to a hands-free bra? I'd assume so if you're going back to work and will be exclusively pumping.
No matter how well it performs the task, if it doesn't make you feel great when you put it on, pumping will feel like another chore.
In essence, comfort is at the head of the list. And this bra has it all! Choose which of their seven bra size options best fits you.
Did I tell you it also doubles as a nursing bra?! When it's time to feed your baby, just detach the clip. Mothers say they love that this bra does a great job keeping the flanges in place while the pump is going.
3. Rumina's All-in-One Hands Free Pumping and Nursing Bra
What working and pumping mother doesn't understand the struggle? And who better to create this bra than working and pumping mamas? You'll love the unique crossover design that allows you to pump and nurse at the same time. And with ease
Rumina's wireless, stretchy bra means comfort all day as it enhances your breastfeeding experience. It also is compatible with all major breast pump brands such as Medela, Lansinoh, Philips, and Avent.
4. EverBeauty Bra
Don't want others to know that you're pumping and nursing? Here's a faithful bra that won't give it away!
You can remain comfy throughout your work day with this smooth bra. If you're wearing form fitting attire, you can still roll in style when you go out for date nights and formal gatherings.
This bra is adjustable and has a smooth padded front. Overall, it's adorable! It's designed to fit your form, and even has an extension so you can adjust it to fit your breast size.
5. Bravado!
Bravado! is yet another wonderful hands free pumping bra option for you to choose from. If you're tired of all the hype and you're ready for something simple and comfy that will fulfills its purpose… this may be the bra for you!
It is easy to insert the breast shield without having to expose yourself. When your pumping, no part of your breasts are exposed.
You'll appreciate the fact that you can easily attach this to the nursing bra that you already own. When you're ready to pump, just unclip your nursing bra and clip this one on.
6. Lupantte Hands Free Pumping and Nursing Bra
Compatible with all major breast pumps, Lupantte delivers comfort, convenience, and privacy. This also doubles as a nursing bra, allowing you to do both simultaneously.
But, since you're looking for hands free pumping bras, I'll assume your desire is to free your hands. 🙂
The breast shield is easy to insert and easy to remove. Enjoy this bra as it keeps your breast shield firmly in place while you about your other tasks.
7. Momcozy

Coziness isn't exactly a mother's priority for herself. But why not? Doesn't she deserve to be cozy?
I'm a fan of comfort when it comes to clothing. When it comes to bras, I always found it to be a time consuming hassle to clip my bras together from the back.
The most attractive feature about this bra is that it zips from the front, making it easy to take on and off. I offers maximum privacy as you nurse and pump because it doesn't reveal any of your lady parts.
Mothers who have ordered this product claim it is a bit uncomfortable and don't seem to be built for women with larger breasts. In that, you will need to decide if this is something you'll want to consider using.
Free Your Hands, Mama!
Now, wave goodbye to the days when pumping breast milk took forever and you dreaded it. This selection of bras make it easier than ever to free yourself up to get more done in less time. Rare, I know! So make pumping easier on yourself by finding which one is best for you.
Over to you, mama. Which hands free pumping bra will you choose and why? Are there any better ones out there I should add to this list? Let us know in the comments?
Remember to pin me for later!