As a mom of twins, I know how important it is to find clothes for your little ones that are comfortable and durable – especially pajamas.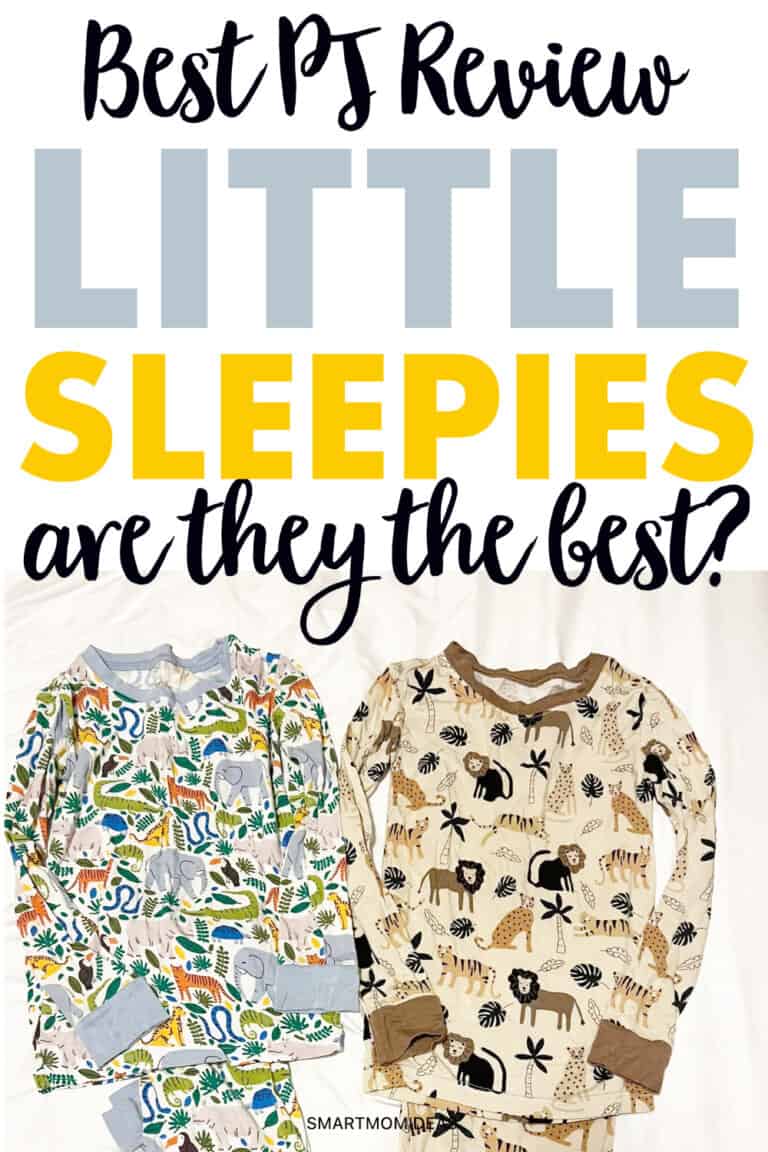 When you're trying to get your kids to sleep through the night, you want to make sure they are wearing something snuggly and comfy.
And as a mom, you want to make sure these snuggly and comfy pajamas last a long time!
I was so excited when I came across Little Sleepies, an amazing clothing brand that creates sleepwear with the softest material made from organic sources.
How does that sound?
To give you a better idea of what Little Sleepies is all about, let's take a look at the details, from what they offer to how their business looks.
Let's get started!
What Are Little Sleepies Pajamas?
Little Sleepies has garnered attention as a brand that goes beyond conventional children's sleepwear.
These aren't your typical children's sleepwear!
Little Sleepies introduced something called Lunaluxe™ fabric – a custom blend of bamboo viscose that forms the foundation of their designs.
And these pajamas are not only about comfort, but they're also eco-friendly and biodegradable.
The fabric is naturally hypoallergenic, anti-fungal, and even odor-resistant.
Now, that's something every mom can appreciate!
Their sleepwear range is pretty impressive, too. They've got everything from newborn zippies to two-piece pajama sets.
So, whether you're dealing with a tiny tot or a slightly bigger kiddo, Little Sleepies has you covered in the cozy and adorable department.
Little Sleepies Are Made for Moms By a Mom
Behind every great brand, there's often a personal story that ignites its creation.
Little Sleepies isn't just about cozy sleepwear. It's about Maradith Frenkel's journey as a mother, translating her frustrations into solutions for others.
Maradith's frustration with the lack of suitable sleepwear options for her eczema-prone son led her to take matters into her own hands. This personal challenge ignited the spark that would become Little Sleepies.
Maradith's journey as a mother forms the bedrock of Little Sleepies' offerings.
Features like flexible sizing, skin-friendly fabrics, and charming designs are born from a deep understanding of what parents truly need.
Little Sleepies Pajamas for Kiddos and Grown-Ups
One of the unique aspects of Little Sleepies is their dedication to creating cohesive sleepwear experiences for the whole family.
Not limited to just kiddos, their collection includes sizes for grown-ups, too!
This family-oriented approach ensures that bedtime can be a unified experience, complete with matching patterns and themes.
From adorable baby boos to parents who appreciate comfort without compromising style, Little Sleepies' inclusive sizing allows everyone to snuggle up in matching or complementary PJs.
Little Sleepies Collections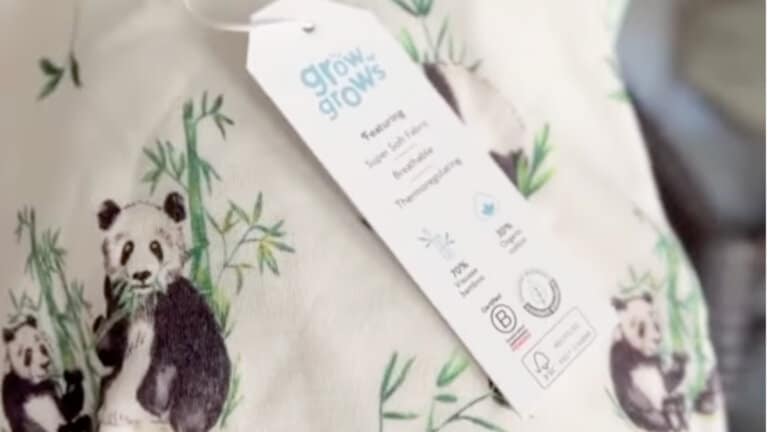 I love that you can choose from different Little Sleepies collections to find the perfect pajamas for any occasion!
Their Little Sleepies Christmas collection is super adorable and means that you can get matching jammies for the whole family and start a new holiday tradition!
They also have a Little Sleepies Halloween collection with super cute prints, including ones from A Nightmare Before Christmas!
Which could, really, be worn for both holidays.
You should also check out the Little Sleepies Alphabet Friends prints as well as their character collections, including Disney, Star Wars, and the Justice League.
Little Sleepies Blanket

In addition to their adorable pajama sets, Little Sleepies offers a cozy treat for both kids and adults – the Large Cloud Blanket.
Created from the same custom-milled bamboo viscose that makes their jammies so delightfully soft, this blanket takes snuggle time to a whole new level.
With three luxurious layers, it's perfect for extra comfort during those heartwarming moments.
Sized generously at 50″ x 50″, it's designed for kids and adults alike, inviting everyone to join in the snuggle fest.
Plus, the double-sided design isn't just practical – it's a playful touch that lets you mix and match coordinating prints and colors!
Little Sleepies Size Chart
As moms, we all know that kids grow at an astonishing rate – and that's where Little Sleepies' sizing strategy shines!
Their pajama styles are designed with flexibility in mind.
Extra length, foldable foot cuffs, and super stretch properties ensure a longer wear period.
It's important to mention that these PJs are intentionally snug in line with CPSC guidelines, and they are free from harsh chemicals.
But choosing the right size for your child can be tricky, which is why Little Sleepies offers a helpful solution.
Their fit quiz assists parents in finding the best fit and recommended prints for their little ones.
Little Sleepies Returns and Shipping
At Little Sleepies, customer satisfaction takes center stage. While they hope that every purchase brings joy, they understand that sometimes things may not align with expectations.
If you find yourself less than delighted with an item, rest assured that Little Sleepies has your back.
Their return policy allows you to send back any item within 30 days for either a refund or store credit, ensuring that your sleepwear shopping experience remains stress-free and satisfying.
Just make sure the jammies are unused, unworn, and in the original packaging!
When you do send in a return, you can choose free shipping and get an in-store credit or pay a return shipping fee to get your money back.
When it comes to shipping, they offer free standard shipping on all US orders over $25.
But they do ship to Canada, Australia, and the United Kingdom.
And delivery time? Little Sleepies aims for efficiency. Ordinarily, orders are processed within 2-4 business days from the time of purchase.
Just keep in mind that during busy periods like Black Friday, it could take longer, around 5-7 business days.
Little Sleepies Sale Items
If you're a mom who's always on the lookout for a good deal, you'll definitely want to keep an eye out for the Little Sleepies sale items.
However, it's good to keep in mind a few important details about Little Sleepies' sales policies.
Here's the deal: While nabbing those sale goodies is awesome, it's important to know that these items usually come with a "final sale" tag.
What does that mean? Well, it means that once you've made the purchase during a sale event, it's yours to keep.
Unfortunately, returns, exchanges, or store credits don't apply in these cases.
And speaking of savings, keep your eyes open for Little Sleepies coupon codes!
Because who doesn't love a little extra off the top?
How to Care for Little Sleepies Pajamas
Ensuring the longevity of your Little Sleepies pajamas goes beyond just selecting the right size and design.
Proper care is essential to keep these soft and cozy pieces looking their best for many nights to come.
But don't worry – caring for your Little Sleepies pajamas is super easy!
Here's a guide on how to care for your Little Sleepies pajamas:
Separate: Bamboo fabric is delicate, so wash Little Sleepies pajamas separately from items that could cause damage, like towels, zippers, or Velcro.
Turn Inside Out for Protection: Preserve fabric colors and minimize wear by turning Lunaluxe™ bamboo pajamas inside out before washing.
Wash with Care: Use cold water at a maximum temperature of 30°C to launder bamboo pajamas. Opt for a delicate or gentle cycle to extend the fabric's lifespan and keep it soft.
Gentle Detergent: Choose a mild, liquid laundry detergent that's biodegradable for washing. Use half the recommended detergent amount to prevent residue buildup.
No Softener or Bleach: Skip fabric softeners and bleach, as bamboo fabric is naturally soft. Add a splash of distilled white vinegar to the wash cycle for a natural fabric softener.
Stains: Mix hydrogen peroxide and blue Dawn Dish Soap for a DIY stain remover. Gently rub the mixture onto stains and rinse thoroughly before washing. Soak stubborn stains for 30-45 minutes before laundering; treat stains before using the dryer.
Sun Dry: Sunlight works wonders on stains, especially on white trim and collars. Lay damp garments with stained areas facing the sun for natural stain removal. Bring items indoors once dry to prevent fading.
Drying: Whenever possible, line dry bamboo jammies to maintain fabric integrity. If using a dryer, opt for a low-tumble dry setting to minimize heat damage.
Storage: Store Little Sleepies pajamas in a cool, dry place using fabric bags or storage boxes. Avoid plastic containers and cardboard boxes, which can trap moisture and promote mildew growth.
Little Sleepies Pros and Cons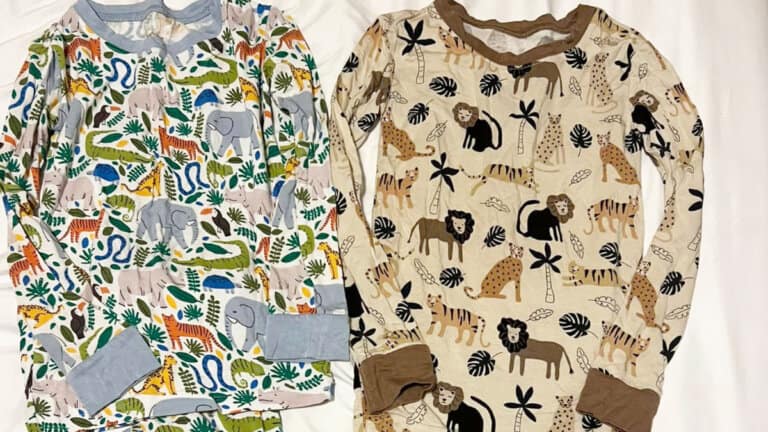 When it comes to Little Sleepies, the pros certainly outweigh the cons.
But to give you a better idea of whether or not Little Sleepies are worth it, let's take a look at them:
Pro: The Fabric
Okay, so we've already talked about the fabric, but it's definitely worth mentioning again!
Their proprietary Lunaluxe™ fabric is made of a custom-milled blend of bamboo viscose, which creates its cloud-like softness.
This material is gentle on sensitive baby skin and is helpful if your little one has itchy skin or a condition like eczema.
Pro: The Zippers
Another feature of these pajamas that I love is the two-way zippers. These are game-changers!
If you've ever experienced the hassle of snaps, you know what I mean. The zippers provide convenience and speed during diaper changes.
Pro: Durability and Stretchability
A standout feature is the brand's commitment to longer wear.
Little Sleepies lives up to their promise of designs that fit up to three times longer.
The stretchy material and foldable cuffs contribute to this longevity, making these sets a wise investment for growing children.
Pro: Matching Styles
As I mentioned before, Little Sleepies are not just for babies! Their styles range in all sizes, so the whole family can enjoy their luxurious fabrics and fits.
Whether it's Disney, Star Wars, or other patterns, these matching options add a touch of whimsy to bedtime!
Pro: Function
The fold-over cuffs, a standard feature in baby sizes, offer flexibility for transitioning between a footless romper and a footed sleeper.
And the inclusion of fold-over mittens, even for older babies, addresses the common concern of little ones scratching themselves during sleep.
Con: Bamboo Fabric Pills
An unavoidable characteristic of bamboo rayon fabric is pilling, which might occur over time.
However, the busy patterns of Little Sleepies' designs tend to mask this issue, prioritizing practicality over aesthetics.
But if you take care of your Little Sleepies jammies right by washing them inside out and line-drying them, you can keep this from happening.
Con: Price
Okay, you're not going to get Walmart prices when you're purchasing Little Sleepies pajamas – but you are definitely getting higher quality.
Plus, Little Sleepies sales do happen, and you can easily snag their sleepwear at a reasonable price!
Overall, I like to consider the quality and durability of a product when I look at price. Combine that with the super luxuriously soft fabric, and Little Sleepies are well worth the price.
Final Verdict?
Overall, I think Little Sleepies emerges as a top contender when it comes to children's sleepwear.
With their focus on comfort, convenience, and family bonding, these pajama sets cater to both practical needs and sentimental moments.
While you shouldn't ignore the cons and considerations, they are outweighed by the numerous benefits that make Little Sleepies a cherished choice for families seeking comfort, quality, and connection in their sleepwear.
Embracing Cozy Nights and Cherished Moments with Little Sleepies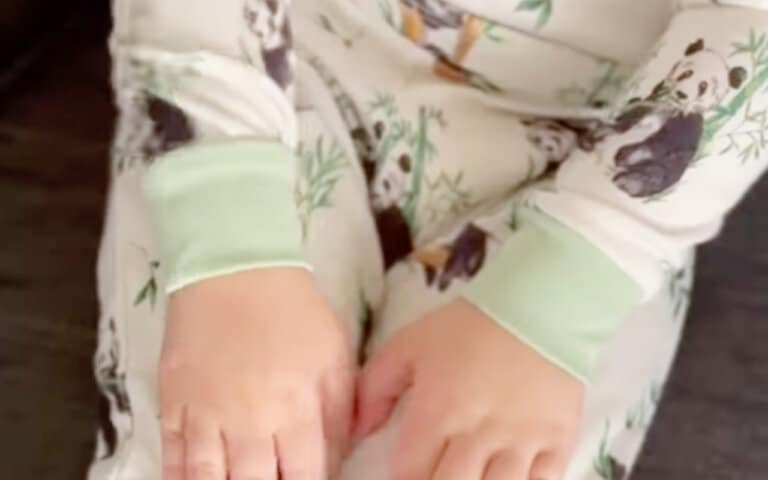 When you're in the trenches of bedtime battles and midnight wake-up calls, you want nothing but the coziest and most snuggle-worthy pajamas for your kids.
And I know you understand the desire for those pajamas to endure the countless washes and bedtime stories, becoming cherished keepsakes along the way.
So, if you're on the lookout for sleepwear that not only delivers on its promises but also brings a touch of charm to those sleepy moments, Little Sleepies might just be the answer you've been dreaming of.
From their versatile sizing to their delightful themed collections, they've got the needs of both moms and munchkins covered!
Now it's your turn – Have you tried Little Sleepies pajamas for your little ones?
How has comfort played a role in your bedtime routines? Let me know in the comments!