Here are some amazing homeschool resources to start homeschooling!
Whether you are a novice or expert homeschooler, I bet you are always on the lookout for homeschool resources.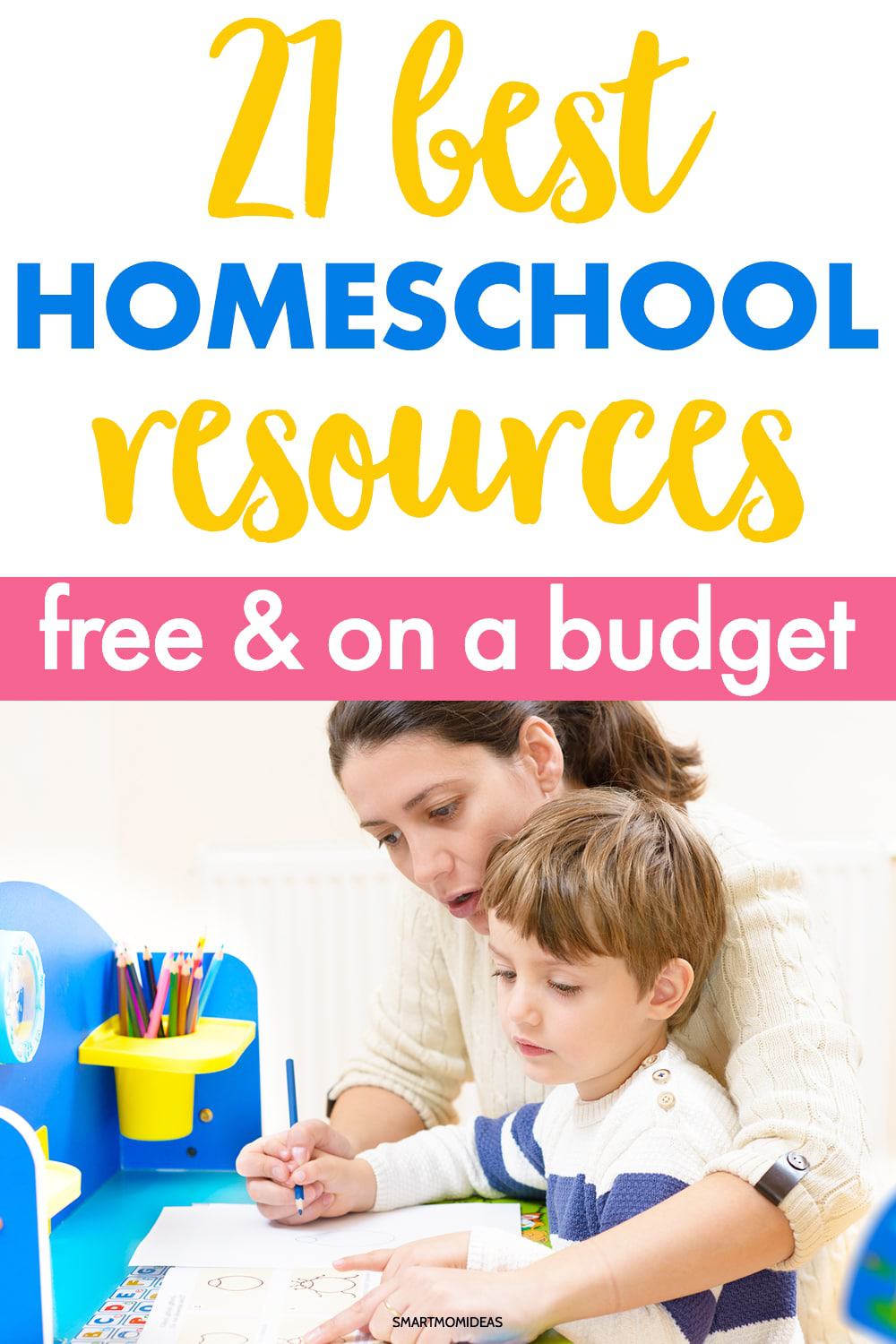 From sites that offer lists of free printables for preschoolers to free resources for high school students to assist in teaching those difficult subjects, there is certainly no shortage of online homeschooling resources for learners of all ages.
I don't know about you, but my twins are enrolled at school, but doing online learning. If I find that the set up is not conducive to learning for my twins, I may have to switch to homeschooling them.
That's why I'm excited to share some amazing and free homeschool resources along with some other popular free (and cheap) resources for homeschoolers of all ages and experience levels.
Let's first look at the homeschool supplies you need to have a good homeschool learning environment.
Homeschool Resources: Supplies
To get started homeschooling you do need the basics, like pens, pencils, colored pensils/crayons, and paper. For younger kids you can add glue, scissors, pencil sharpeners and things like that.
Some other things you may not think of when you start homeschooling are:
Best Homeschooling Sites
Now when I refer to homeschooling sites, two things come to mind:
Sites that are packed with free resources, like printables
Sites that actually lend themselves to a curriculum.
There are a bit of both in this section as it's important to include a variety of different homeschooling sites to your resource arsenal.
Homeschool Share
While at first glance, this site might not look like much but it is essentially, "a Google" specifically for homeschooling resources. Homeschool Share is perfect if you are looking for specific printables or resources on a certain topic.
Simply enter in your search term and find what you are looking for.
Homeschool Creations
If you are looking for homeschooling curriculums for any grade level, then you have come to the right place.
Run by a super organized homeschooling mom of four, you will find everything from free printables to weekly homeschool planners to help keep you organized and on track with your child's learning.
Starfall
A favorite site among young kids from preschool to grade 3.
Starfall uses fun and bright characters to teach kids common concepts like reading, math, music, and language arts. While they have a pretty awesome free version, the family plan is pretty affordable and simply gives kids access to more content and lessons.
Khan Academy
Khan Academy is a non-profit website packed full of lessons for kids of all grade levels. Simply create a new account and pick a lesson you want to work on.
They cover everything from "getting ready" courses for students moving into the next grade level for math, to life skills like personal finance and having a growth mindset. Each topic is taught in a series of units and lessons, making it easy to keep your learning organized.
TypingClub
Considering kids are spending more and more time on their computers for schoolwork, typing efficiently can certainly help them save time and ease frustration. This homeschool resource will help kids learn to type using the home row in a fun and interactive way.
The Best YouTube Channels for Homeschool Resources
While websites are great for free resources, sometimes having the right video to explain a concept will just make things click.
These YouTube channels are great homeschool resources to explain simple to more complicated concepts, perfect for visual learners.
Smarter Every Day
While some of the concepts on this channel might be a little difficult for younger learners to understand they are great for learning about more complicated scientific concepts like nuclear submarines and where NASA keeps their moon rocks.
The host is funny and engaging and is able to break down some pretty complicated topics into easy to understand and fun videos. If you were a fan of MythBusters, you will love this channel (and so will your kids).
But be warned, it's easy for parents to get sucked into these highly interesting videos too!
WOWMath
You know what they say, if you don't use it you lose it. For those of us parents who don't remember anything from AP Calculus, then turn to WOWMath to help explain these math concepts to your high schooler.
WhizKids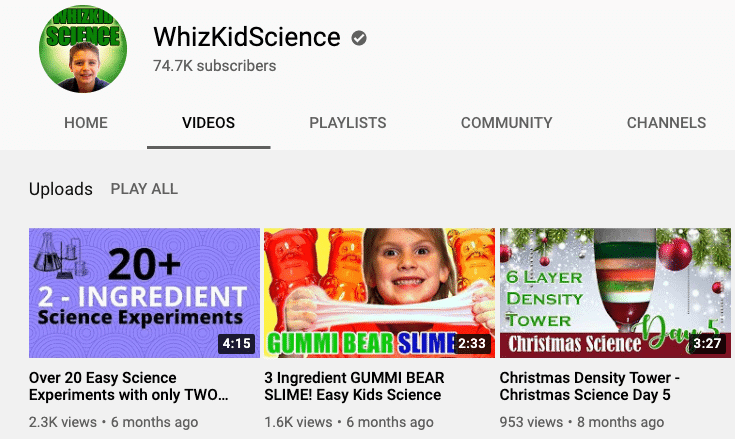 This channel is run by kids for kids and it's all about science experiments!
Learn how to make your own lava lamp and bouncy balls with this fun and creative channel. The best part about these science experiments? You most likely have all the materials you need at home already.
TED-Ed
From the creators of TED-X and TED Talks comes TED-Ed. This channel is a mix of creative animations and educational lessons. They cover a wide range of topics from fun riddles to how the immune system works. While some of the concepts might be a bit advanced for younger learners, they will still enjoy the animations if they watch them with older siblings.
YoKidz
A fun channel full of drawing tutorials. Kids can learn to draw their favorite characters like Mickey and Pokemon. If you are trying to add more art to your homeschooling, this is a perfect channel to get kids interested in drawing.
Homeschool Resources: Books and Guides
Finding homeschooling books and guides doesn't have to bust your budget, you can find a lot of free and extremely affordable resources for your homeschooled learners.
Public Library
Don't underestimate the power of the public library. No matter what subject you are looking to find resources on, you are sure to find something there.
Most libraries have a children's section that offer packs of books for budding readers, audio books, and other take home resources for all age groups. Most libraries also offer free classes for things like art projects to lego nights.
So make sure you check out your local library for a variety of free and awesome resources.
Bibliomania
Bibliomania is packed full of study guides for high school students for all types of literature. From Oliver Twist to Shakespeare, you are sure to find what you need for your high school student.
GradeSaver
Another site packed full of study guides for all of the classic novels that many English classes require. From the Hunger Games to The Death of a Salesman, your student will find all the study guides they need for their literature classes.
Free Unit Studies
While each homeschooler has a personalized way to homeschool their kids, there are many that work within unit studies. Using unit studies are great for creating your own curriculums, learners that have a strong interest in one particular topic, and for those parents that are working across different age groups.
Teachers Pay Teachers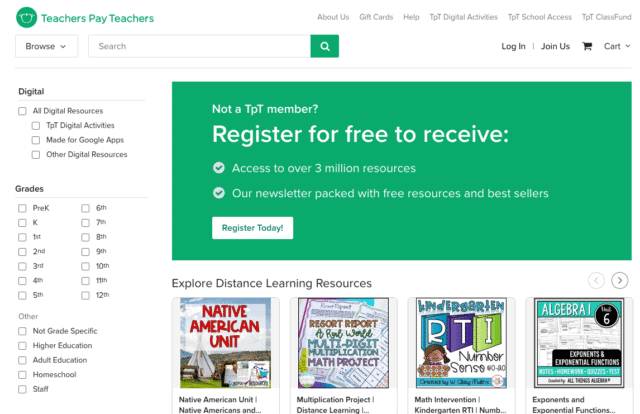 Teachers Pay Teachers is a great site that is packed full of resources for both teachers and homeschoolers.
While you have to pay per resource, they are very affordable! Resources include everything from math printables to lesson plans and planners. Teachers Pay Teachers is a great resource if you are looking for something pretty specific and you can't seem to find it anywhere else.
WriteShop
Writing seems to be one of those subjects that kids either love or hate, either way, this is a helpful resource. While this is a paid homeschool resource, it is great for helping kids with writing, whether or not they actually enjoy writing.
There are lessons and prompts for kids Kindergarten through teen. Each lesson comes with detailed lesson plans, step-by-step instructions, and examples. They even offer graphic organizers for students with dyslexia and learning disabilities.
Homeschooler Resources: Podcasts
Just as with videos, it's good to switch things up and include audio resources as well.
These podcasts include ones geared towards both students and parents. As a homeschooler, you can sometimes feel like you are on an island. These podcasts prove that you are not alone in your homeschooling journey, no matter how crazy it is!
But Why? A Podcast for Curious Kids
A science based podcast for kids that answers their burning questions. From "how is ice cream made," to "why do spiders have 8 legs," your curious kids won't be able to get enough of this podcast.
Bedtime History
Bedtime History is a short little podcast that focuses on various history topics. From covering the Titanic to the Panama Canal, even your younger learners will enjoy listening to these quick podcast episodes.
Book Club For Kids
This podcast focuses on middle grade books. Make sure your middle schoolers don't lose their interest in reading with this fun podcast. Each book is read by a celebrity reader and hosted by a fun and bubbly host.
While they don't read the entirety of the books, more excerpts and chapters, listeners can get a taste of the best parts before purchasing the books to read on their own.
Story Pirates
This podcast is a really cool concept. It takes stories that kids write and turns them into a podcast.
From donut gymnasts to chickens on motorcycles, there is no shortage of funny and creative stories. At around 30 minutes per episode, you can easily fit these podcasts into your homeschooling curriculum or bedtime routine.
Read-Aloud Revival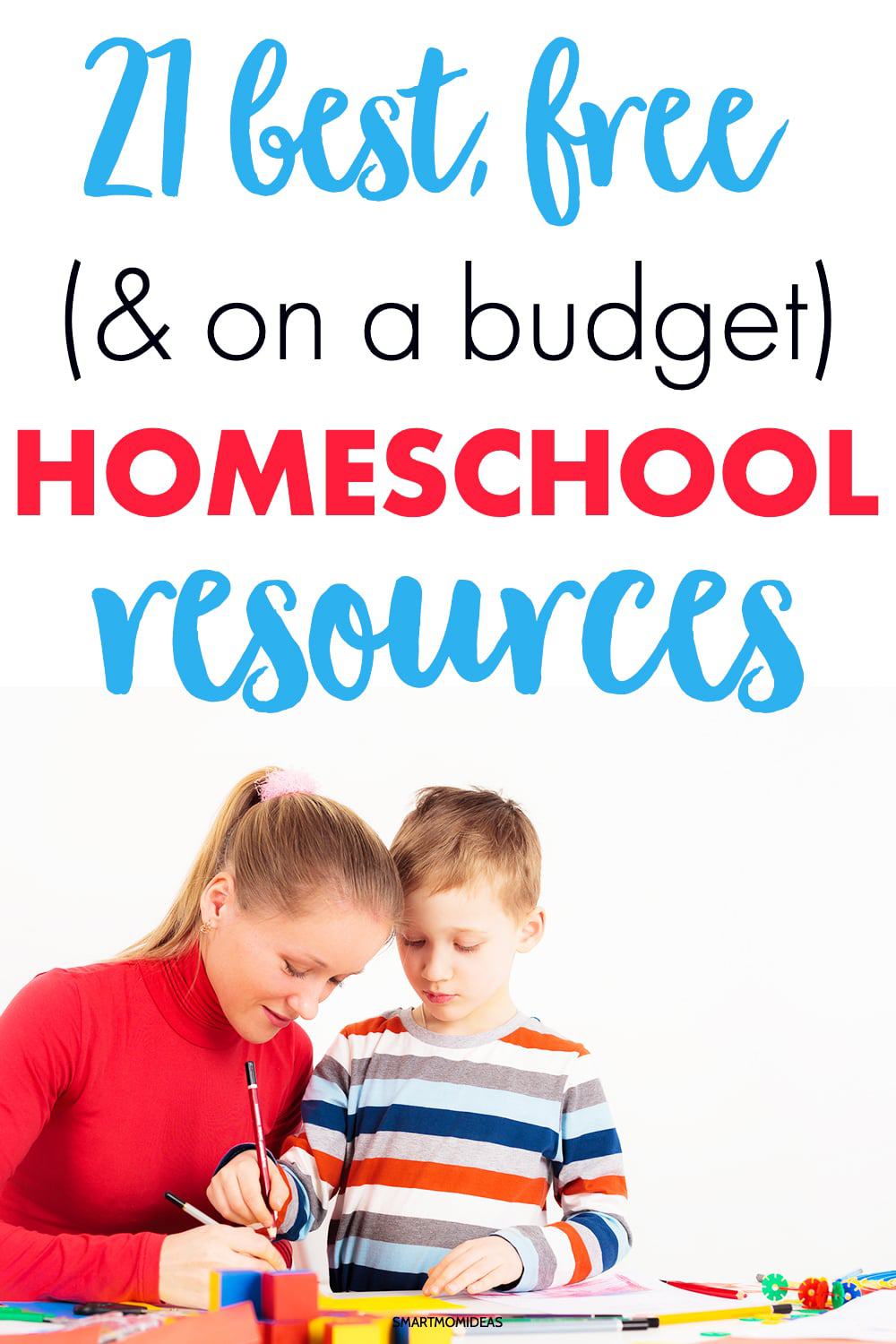 A podcast for homeschooling parents about sharing the passion for reading aloud to your kids. From talking about common homeschooling mistakes to why you s
Should still read aloud to your kids, even when they can read to themselves. Hosted by a homeschooling mom of six, she certainly knows a thing or two about how to homeschool.
Best Homeschool Resources for You!
There ya go!
Some awesome homeschool resources for you and many free too! Don't forget that now you need a new homeschool schedule, so make sure to check out these easy back-to-school lunch ideas and the best bento boxes for kindergarten!
Tell me in the comments if you are homeschooling this year!