Learn what the best and safest lactation teas are for breastfeeding your baby.
Being able to keep up your breast milk production when you are breastfeeding is vital to providing the best nutrition for your baby.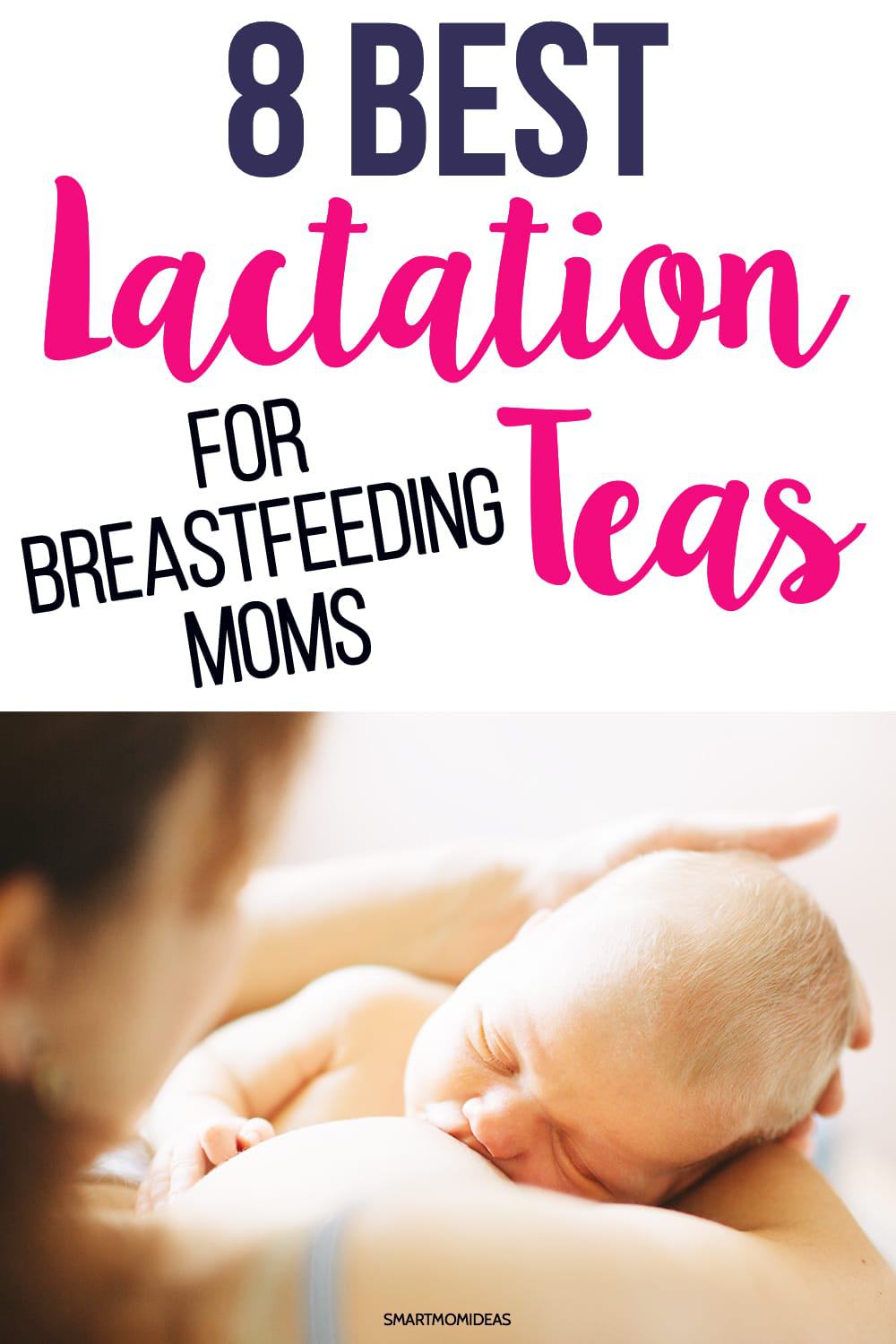 There are many different things that you can do to support your breastmilk production.
Making sure you are drinking enough water (at least half of your body weight in ounces), eating the right kinds of foods, and taking lactation supporting supplements will help you to get the most out of your breastfeeding journey.
Eating the right kinds of foods to support your breast milk production can range from single foods like avocado, to these lactation recipes to help increase your breastmilk production.
Adding in herbal teas are also a great addition. Why just do one thing when you can stack the odds in your favor by including lactation supporting foods and teas?
Herbal teas that support lactation include galactogogues herbs, also known as lactogenic herbs. These are specific herbs, or blends of specific herbs that help to increase and support the production of breastmilk.
Some of the most common lactogenic herbs include:
Fennel seed
Fenugreek
Red raspberry leaf
Anise seed
Blessed thistle
Goat's rue
Milk thistle
Each one of these herbs individually can help to increase breastmilk production and support postpartum mothers.
One of the easiest ways to get all the benefits of these herbs without having to take seven different herbal supplement pills is to ingest them in the form of a tea.
Here are eight different lactation teas to add to your diet.
Mother's Milk
Mother's milk tea is one of the most well-known lactation teas that has been helping mothers for over 40 years. It helps to promote and support lactation through a blend of natural herbs.
A caffeine free tea made with fenugreek, blessed thistle, anise, and fennel, which are all galactagogues. The tea has a distinct licorice taste and is free of any sweeteners.
If you want to make it a little sweeter, simply add some honey while the tea is steeping. For maximum benefits, enjoy three to five cups per day.
Mothers have been known to double the increase in their milk supply while drinking the Mother's Milk tea.
Secrets of Tea-Healthy Nursing Ginger Tea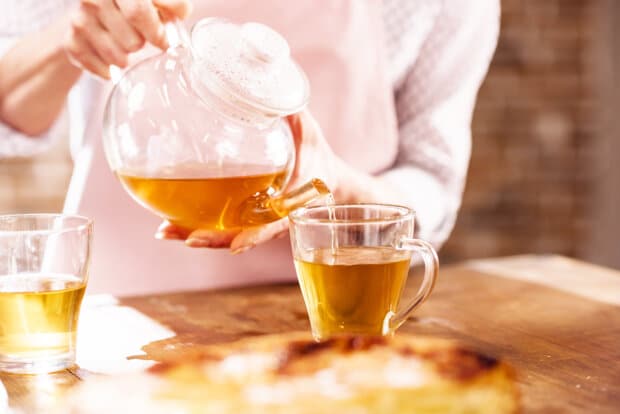 In addition to the benefits of nursing support, ginger tea also offers many other benefits. Ginger tea is known for improving digestive health and easing nausea. Not only will the quantity of your breastmilk increase, but also the quality.
This ginger tea delivers a nutrient dense combination of herbs and minerals which promotes healthier breastmilk production. Ginger tea also helps to promote a healthy mother, baby bond by reducing stress levels.
This tea comes in a variety of delicious flavors, such as vanilla, fruit, lemongrass, lemon ginger, and cinnamon. These teas not only taste great, but they also work!
If you don't want to have to worry about brewing tea throughout the day, brew a larger batch in the morning and drink it throughout the day using a large tea tumbler.
Earth Mama Organics-Milkmaid Tea
Earth Mama Organics creates a line of teas that support pregnant and nursing mothers. From easing heartburn to helping to relieve postpartum discomforts. The Milkmaid tea is specifically formulated to increase and support breastmilk production. The Milkmaid tea is made with a blend of galactagogues, mineral rich herbs like fennel and fenugreek.
If you are a mama that is conscious about the environment, Earth Mama Organics packaging is made with 85% recycled materials. This tea is even certified Kosher and 100% organic. Enjoy either hot or iced for a refreshing change.
Milkmakers Lactation Tea
Some women can have negative reaction to fenugreek, such as bloating, gas, stomach upset, or dizziness. Not to mention that it can make you smell like maple syrup.
If you have tried to take fenugreek or drink tea with fenugreek and have experienced any of these reactions, then the Milkmakers lactation tea will help you to boost your milk supply without causing any of those annoying side effects.
This small batch tea is fenugreek free and full of flavor.
Recommended by lactation consultants, this tea comes in a few different flavors, such as coconut and chai spice. Enjoy with a pinch of stevia or dollop of honey.
Pink Stork Smooth Vanilla Lactation Tea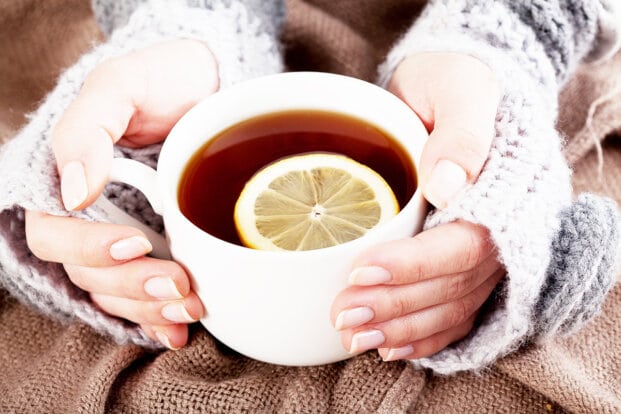 Pink Stork is known for their line of pregnancy, postpartum, and breastfeeding support products. Founded by a mother of five, Pink Stork lactation tea helps to support breast milk production and flow with seven organic herbs.
This tea has a subtle vanilla flavor and made with biodegradable sachets, so you can feel good about recycling the tea bags or adding them to your compost.
Bundle Organics Milk Boost Tea
Bundle organics was co-founded by celebrity mom Whitney Port and designed with busy moms in mind. This flavorful lactation tea comes in Lemon Cardamom and Milk Thistle varieties. This tea boosts milk production with a blend of lactation supporting herbs.
If you are boarded of the same flavored teas day in and day out, the milk thistle tea is a nice change and don't contain fenugreek.
Naturally caffeine free, these teas help to promote overall wellness in nursing mothers.
Birds & Bees Organic Lactation Tea
Help to boost your milk production with this Our Lady of La Leche, lactation supporting tea. Made from hand blended natural herbs, like nettle leaf, alfalfa leaf, marshmallow root, fennel seed, fenugreek seed, and astragalus root.
There are many things that can affect a mother's milk production, you or your baby being sick, going back to work or school, or general stress. Not only does this tea helps support healthy lactation, it also promotes a general wellbeing for the mother.
Of course, whatever the mother is consuming, the baby will also benefit from.
You can rest assured that this tea is made with 100% organic, high-quality ingredients. Birds and Bees teas are made without any fillers or flavoring, just pure, natural herbal blends.
Oat Mama Lactation Tea
Oat Mama lactation tea is a fenugreek free lactation tea that helps to promote breastfeeding mamas with a blend of herbs, such as hibiscus flower, fennel seed, nettle leaf, raspberry leaf, and alfalfa.
Naturally sweet blueberry and pomegranate flavors make this a tea that you will look forward to drinking. While caffeine free, this tea will also help to give you a boost of energy.
A portion of the proceeds are donated to Mother's Milk Bank, which supplies breast milk to babies in the NICU.
Just one more reason to feel good about drinking this tea, you are not only helping your baby, but someone else's baby too!
Other Lactation Supporting Supplements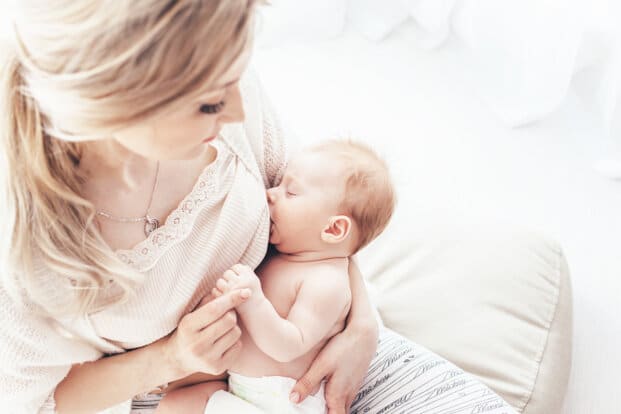 There are many other ways to get those good lactation supporting supplements into your diet in addition to consuming lactation teas. Below are a few supplements and drink mixes that also help to support healthy lactation.
Benevolent Lactation Support
This herbal supplement is a concentrated liquid that delivers the benefits of Goat's rue, fenugreek seed, anise seed, blessed thistle seed, and moringa leaf. It is more absorbable than tea, faster acting, and quicker and easier to take. Simply take a dropper full before bed and reap the benefits by morning.
UpSpring Milkflow Drink Mix
This shake not only lactation supplement makes a satisfying meal replacement, but also supports milk production with a blend of ingredients like ginger root and fenugreek seed extract.
With a delightful chai tea flavor, this makes a great alternative to teas, supplement pills, and elixirs. You can enjoy this drink mix hot or cold, or blend with ice to make a chai frappe.
Berry Flavored Drink Mix
Power up your water with these lactation supporting, berry flavored drink mixes. Simply dump in your water bottle and shake to enjoy the benefits of this hydrating, lactation supporting supplement.
Moringa Powder
Increase your milk production with the ancient herb moringa. Taking moringa has been shown to increase breast milk production by as much as 175%.
As a natural galactagogue herb, taking moringa can help to increase your freezer stash before returning to work or boost your at home pumping sessions. The powder can be taken either in supplement form or mixed in smoothies or soups.
Other Ways to Increase Your Milk Supply
There are several other things that you can do to increase your breast milk production and supply.
Make sure you are drinking enough water to support making enough milk for your baby. I highly suggest a good water bottle that will help you keep track of how much water you are drinking.
Like this 128 ounce water bottle. You can fill it up once and sip on it all day long.
Incorporate lots of lactation supporting foods and recipes into your diet.
If you have the time and really need to give your breast milk production a boost, then try a few power pumping sessions.
Power pumping signals to your body that you have a very hungry baby that needs to be fed, which then tells your body to produce more milk to keep up with the higher demand.
It can take some time to get into the right groove with breastfeeding and pumping.
Don't be too hard on yourself if your production drops. Include lots of healthy foods and lactation teas into your diet and you are sure to see a positive change in your breast milk production.
Over to you – what supplements or lactation teas have worked for you? Share your story in the comments!
Please pin me!